– Bajaj to launch bike model called Bajaj V made with metal from INS Vikrant
– To be available from February 1
The curtains came down on India's first aircraft carrier INS Vikrant when it was sent to be reduced to scrap in a Mumbai shipyard. But you may soon be able to own a piece of it if you buy a new model of motorcycles that Bajaj says it will be launching shortly. 
The motorcycle is called Bajaj V, with the V possibly standing for the ship from which the metal has been obtained. It also has a stamp that says it is made from metal obtained from the ship.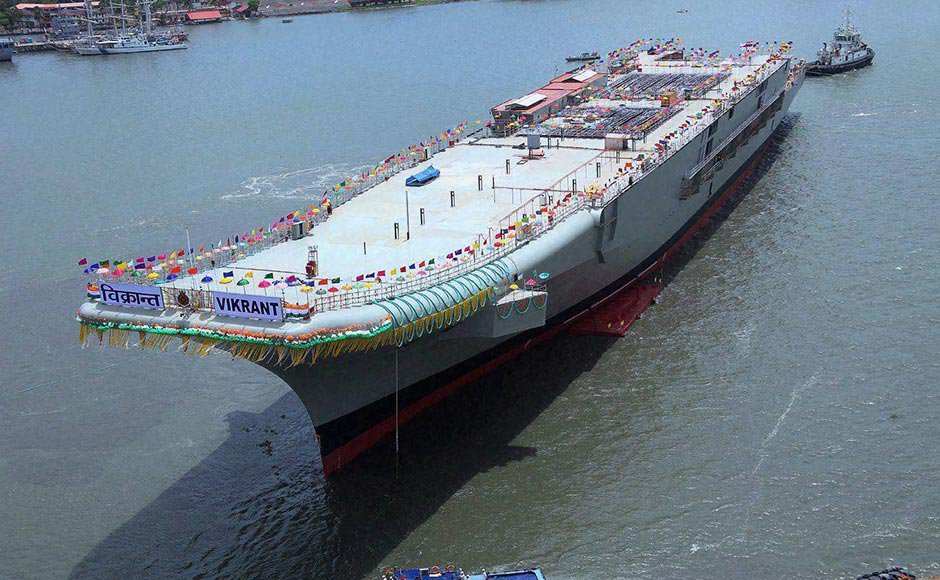 The INS Vikrant was commissioned in 1961 after being bought from UK and was used by the Indian Navy for 36 years. The aircraft carrier was decommissioned in 1997 and after attempts to convert it into a museum fell through it was scrapped in 2014. The aircraft carrier played a prominent role in the 1971 war. 
In a video released on Republic Day, Bajaj announced that it had bought the 'invincible' metal of INS Vikrant and used it to manufacture the motorcycle model which will be unveiled on February 1. 
Here is a look at the video that Bajaj put out:
Feature image source: YouTube/BajajV