Five cases, including that of sedition, have been registered against three top Baloch nationalist leaders in Pakistan for allegedly backing Prime Minister Narendra Modi's supportive words on Balochistan in his Independence Day speech.
Brahamdagh Bugti, Harbiyar Marri and Banuk Karima Baloch were booked under sections 120, 121, 123 and 353 of the Pakistan Penal Code at five police stations in Khuzdar area in the restive province following complaints, a senior police official said today.
FIR lodged against Baloch leaders for welcoming PM @narendramodi's stance on #Balochistan. pic.twitter.com/vpoFFWcI1m

— Faiz Baluch (@Faiz_Baluch) August 22, 2016
The sections relate to "concealing design to commit offence punishable with imprisonment", "waging or attempting to wage war or abetting waging of war against Pakistan", "concealing with intent to facilitate design to wage war", and "assault or criminal force to deter public servant from discharge of his duty".
The complainants have alleged that Bugti, Marri and Baloch had supported Modi's speech, Acting District Police Officer Khuzdar Muhammad Ashraf Jatak said.
On August 15 from the historic Red Fort, Modi said that people from Balochistan had thanked him for highlighting the atrocities by the Pakistani state on the people of Balochistan and Pakistan-occupied Kashmir (PoK).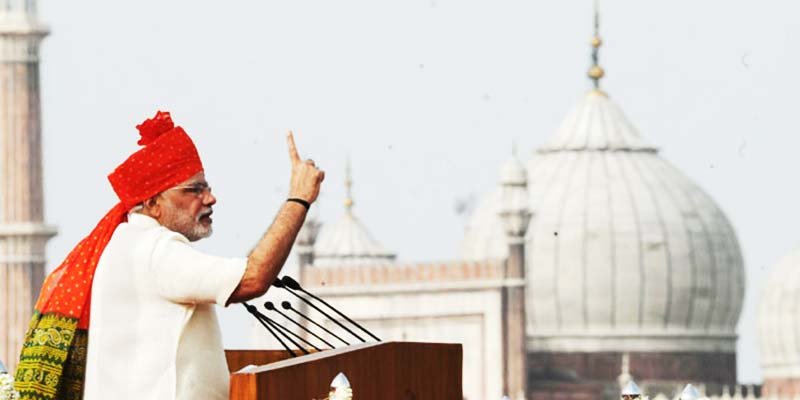 Pakistan has said Modi crossed the "red line" by talking about Balochistan and asserted it will "forcefully" raise the Kashmir issue at next months the UN General Assembly session.
India and Pakistan have been engaged in a war of words over Pakistan and its Prime Minister Nawaz Sharifs statements on the situation in Kashmir, which has been witnessing unrest following the killing of Hizbul commander Burhan Wani on July 8.
Following Modis supportive words for the people of Balochistan, protests against him were held in Balochistan, with large numbers of tribesmen coming out on the streets in Dera Bugti, Khuzdar, Quetta, Chaman and other parts of the province.
In retaliation, Afghan protesters also held rallies at the friendship gate at the Chaman border crossing between Pakistan and Afghanistan and the gate has been closed indefinitely by Pakistani authorities after the angry Afghan protesters burnt a Pakistan flag and pelted stones at the gate.
Balochistan Chief Minister Sanaullah Zehri in a speech last week alleged that the Indian government "fully supports the ongoing insurgency in Balochistan".