Two members of the banned Ansarullah Bangla Team militant group were arrested in connection with the hacking to death of a fourth secular blogger on Friday, August 7, that sparked global outrage.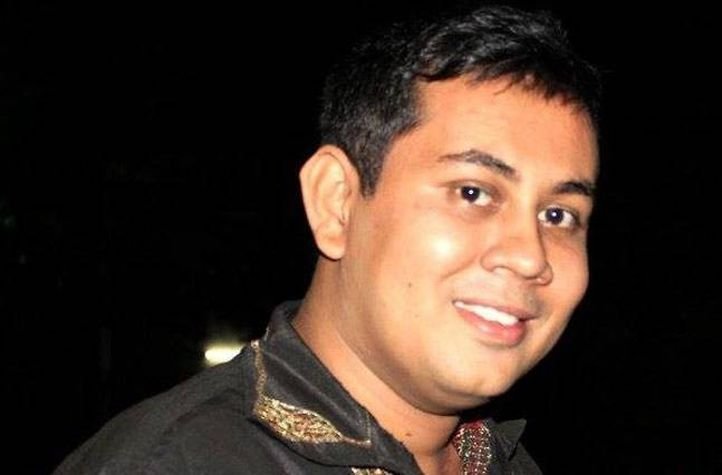 The police spokesman identified the detained suspects as Saad-al-Nahin and Masud Rana and said they were under surveillance as suspected ABT members. The arrests came amid criticism of police after Inspector General Shahidul Haque asked the bloggers not to 'cross the limit' or write anything which hurts religious beliefs of others.
Home minister Asaduzzaman Khan Kamal also stood by the police chief in urging the bloggers to be cautious but said all steps were being taken to arrest the culprits and 'they cannot evade justice'.
"Neel wrote nothing which could have hurt anyone in that way…actually the extremist Islamists are trying to create space for themselves using religion," Neel's friend and fellow blogger Meraj Mohamad said. He said Neel earlier sought police protection but was advised to leave the country.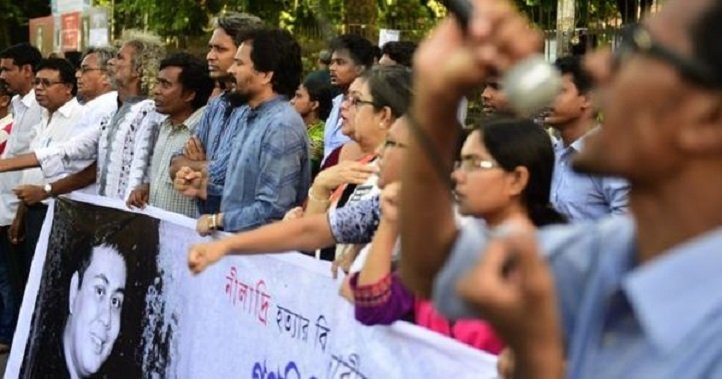 Mohamad said 40-year-old Neel later gave a foreign address in his Facebook account in an effort to divert the assassins. Ansar-Al-Islam, also known as the Ansarullah Bangla Team which is the Bangladesh chapter of the Al-Qaeda in the Indian Sub-Continent, claimed responsibility for Neel's killing. The blogger had recently received numerous threats for his writings and stance against radicalism.
Neel was an activist of a platform–the Ganajagaran Mancha which waged a massive campaign for the capital punishment for war criminals who carried out atrocities siding with the Pakistani troops in 1971.
The murder of Neel, who was brutally killed inside his flat with 14 hack wounds found on his body, is the fourth such brutal death in the country. Machete-wielding masked men in May hacked to death 33-year-old Ananta Bijoy Das, a secular blogger, in Sylhet city. Assailants in February had killed 45-year old Avijit Roy, a Bangladesh-born US national, while his wife narrowly escaped the attack.
A month after Roy's killing, another blogger Washiqur Rahman was murdered in similar fashion in Dhaka but people in the neighbourhood nabbed two suspected killers from the scene and handed them over to police. The US had condemned the hacking to death of Neel as a 'cowardly murder' and underlined the need to work together to counter violent extremism.
Read more: