Panchhi, Nadiyaan, Pawan Ke Jhonke, Koi Sarhad Na Inhein Roke. These lines are not meant for the borders of India, Pakistan and Bangladesh — not for humans, neither for animals. It looks like the animals need immigration documents before crossing the borders, or else they will be killed.
An elephant lost its life after it crossed the Indian border and strayed into Bangladesh. The Bangladesh Border Guards (BBG), soon after tracking this unusual intrusion, hit the lone tusker that strayed into Rajsahi district of Bangladesh from Murshidabad district of West Bengal, with 34 bullets.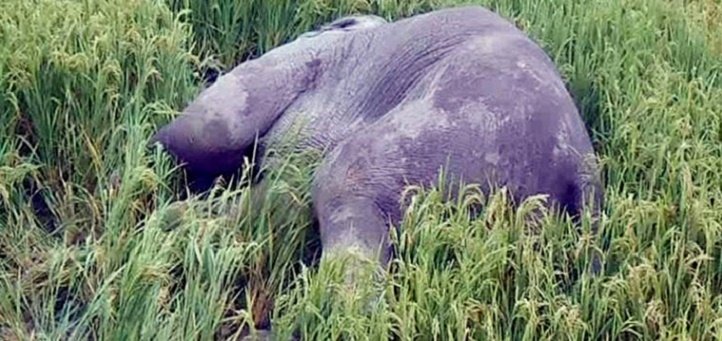 Indian Express reported that the carcass was buried immediately by the BBG and later they informed the Indian officials about the killing. The killing has led to widespread protests.When a West Bengal wildlife team reached the border with tranquilising guns to bring back the elephant into West Bengal, it was too late. The West Bengal Wildlife officials plan to lodge a report to the Project Elephant to draw its attention to the tragic and brutal killing of the elephant and to take up the issue with the wildlife wing of both the countries.It has been reported that the Indian tusker (Wildlife officials like to describe it as an Asiatic elephant) from the Dalma range of Jharkhand had strayed and travelled over 500 kilometers through several districts of West Bengal to finally cross over into Bangladesh having swum across the mighty Padma river at a place called Nimtita in Murshidabad district of West Bengal Thursday morning.It had 2-feet long tusks and was described by West Bengal Wildlife officials as a young lone elephant that somehow got detached from its herd.Animals, poor creatures them, remain unaware that India, Pakistan and Bangladesh, are three different countries whose borders are guarded by strong armed forces. These forces hardly spare anyone who is sighted near the borders. Not even animals.
Sarhadein insaanon ke liye hain
Socho tumne, aur maine, kya paaya, Insaan hoke