Britain's most acclaimed graffiti artist who is widely known for his dark yet satirical creations, Banksy, is all set to unveil his theme based amusement park, 'Dismaland'. It will be open for five weeks only starting August 22 until September 27.
The 'Bemusement Park' in Weston-super-Mare, the seaside town near Banksy's home city of Bristol, is amusingly tagged as 'The UK's most disappointing new visitor attraction!'.
The name 'Dismaland', however is not a snipe at Disney, and is a ' festival of art, amusements and entry-level anarchism', which the secretive artist reportedly confirmed in a press release.
The theme park also contains works by other artists as well. While not quite 'The happiest place on earth', 'Dismaland' is generating a buzz in the resort and a lot of excitement from locals and Banksy fans worldwide.
"I've been curious all week," said Dana Winestone, 21, who works in a cafe on the seafront. "I'm just excited, it will be the best exhibition out there.
Here is a look at some of the pictures of the 'Bemusement Park'.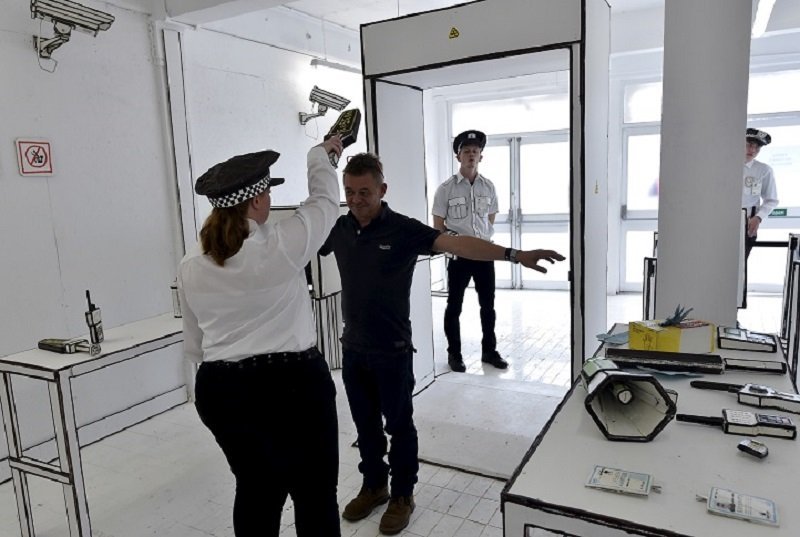 A performer checks a visitor at the entrance of Dismaland.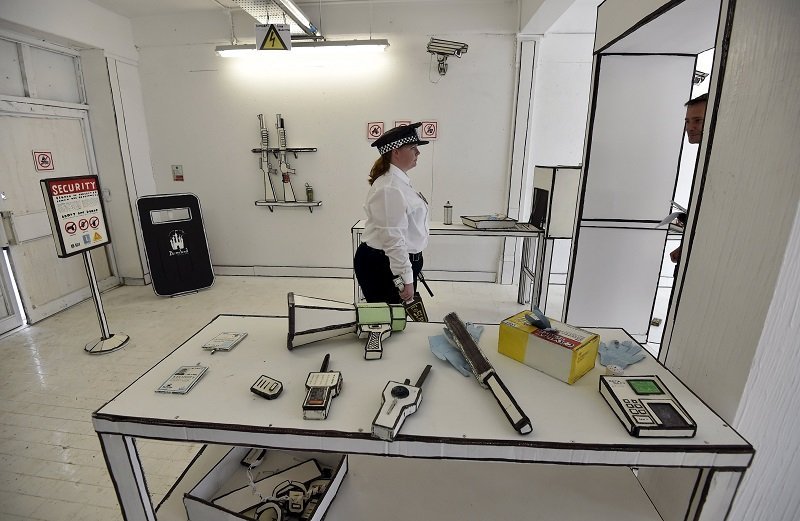 A performer is pictured at the entrance of the theme park.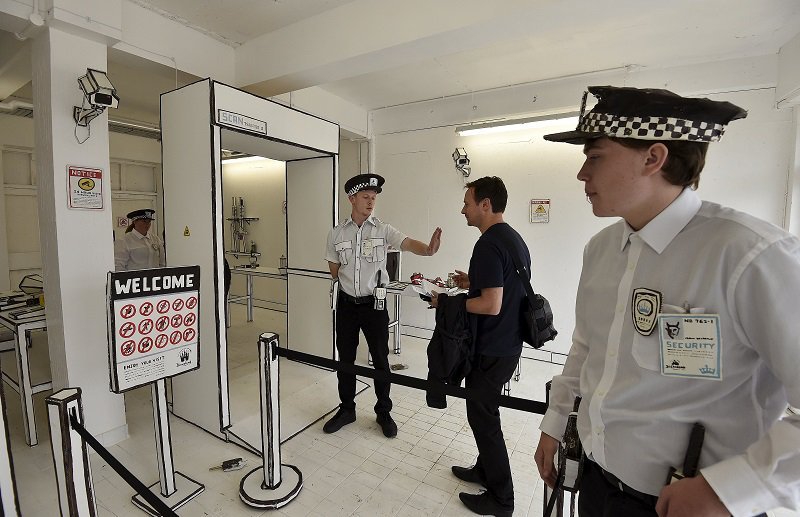 A performer gestures at a guest at the entrance of the theme park.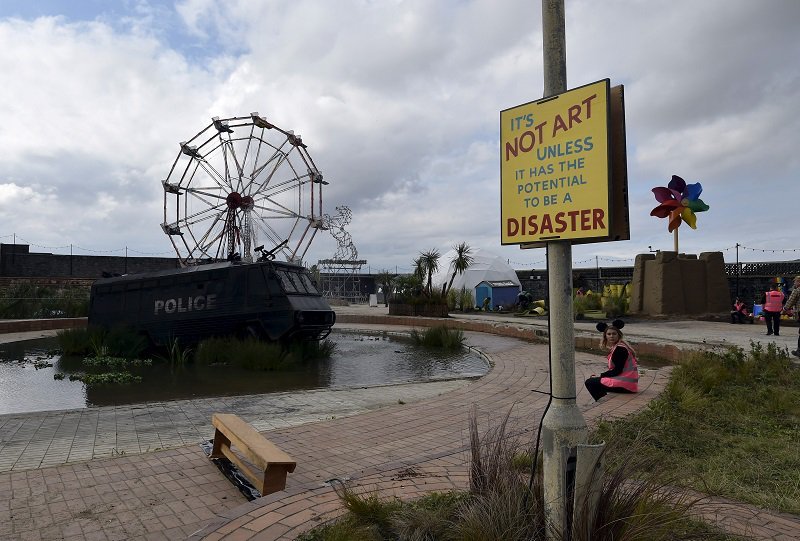 A quirky signboard inside the Dismaland theme park.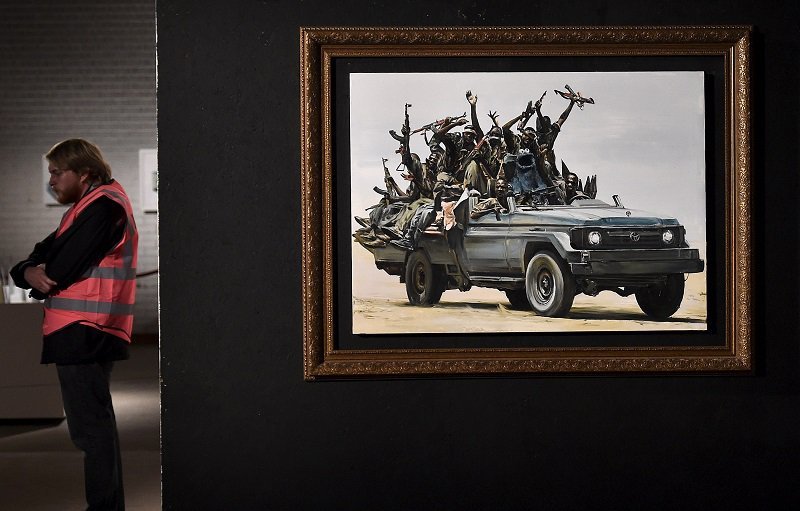 A man stands next to an artwork inside the theme park.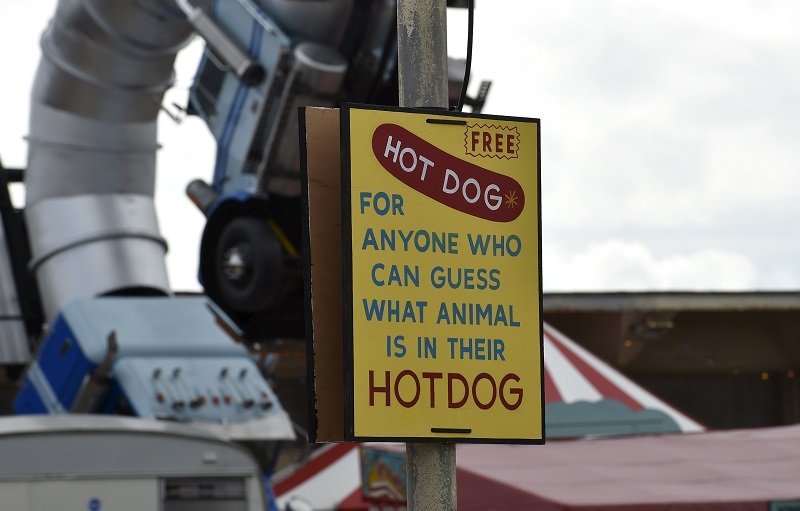 A quirky signboard inside the theme park.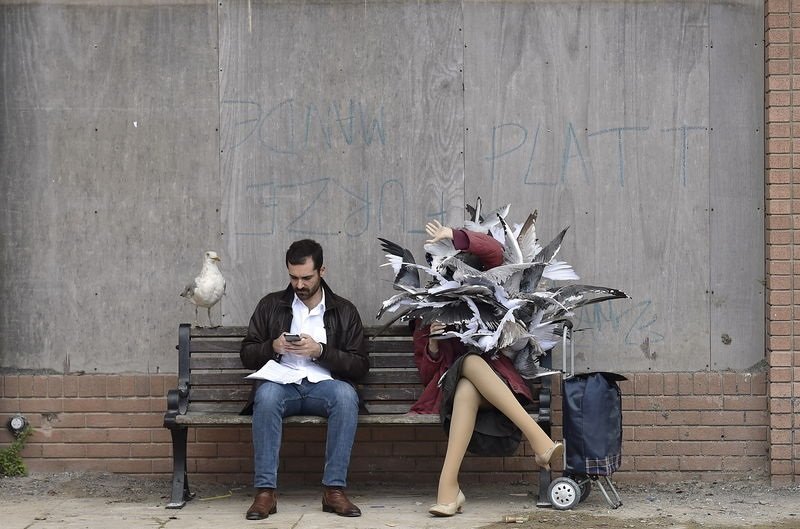 A man sits next to a statue of woman sitting on a bench.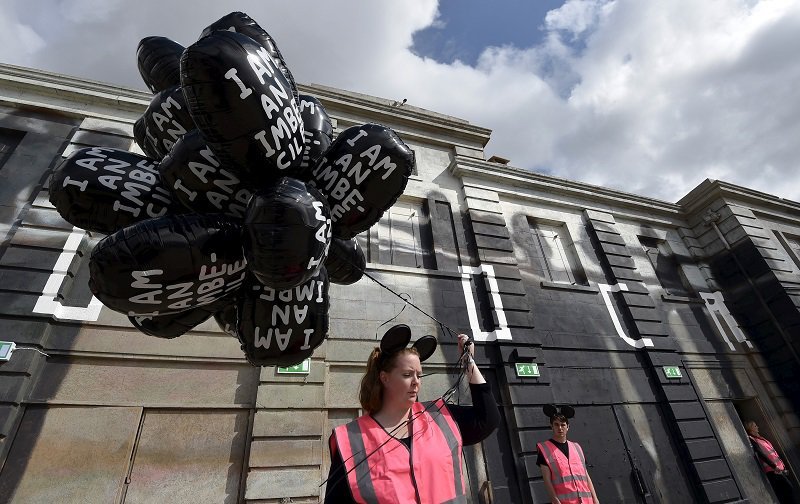 A woman holding balloons with "I am an imbecile' written on them.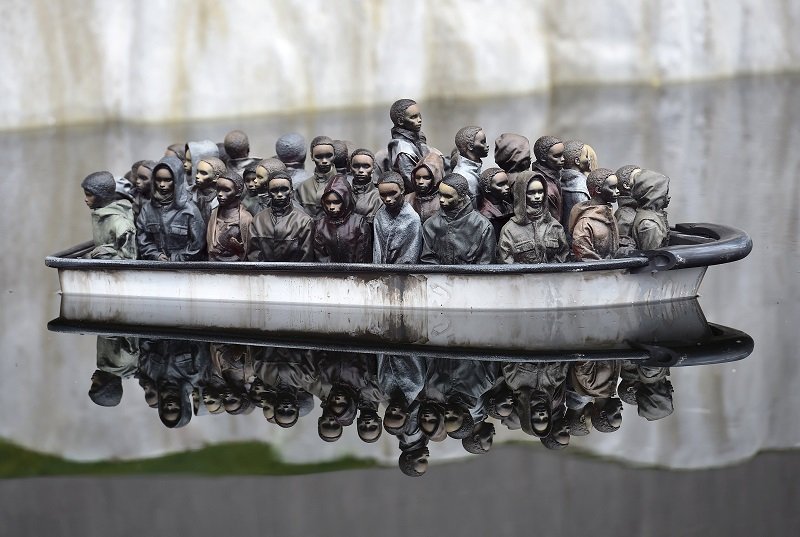 A part of an installation picturised inside the theme park.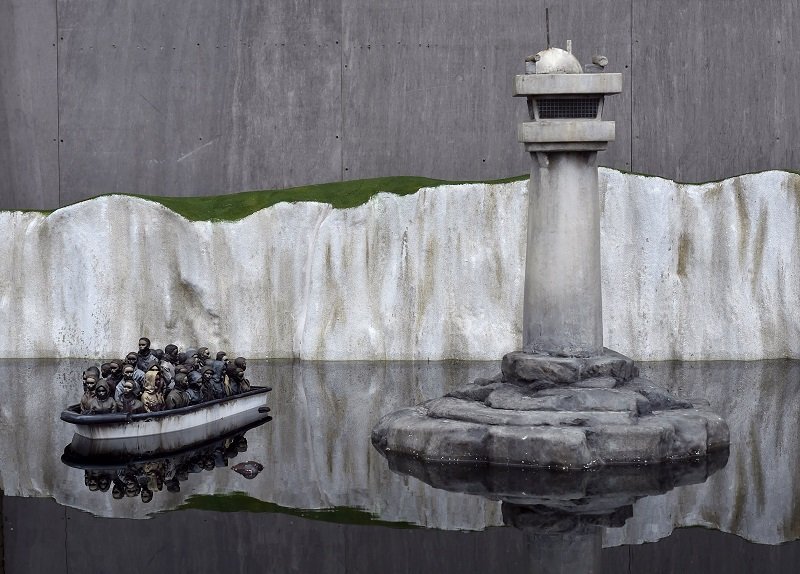 An installation depicting a lighthouse and a boat full of people.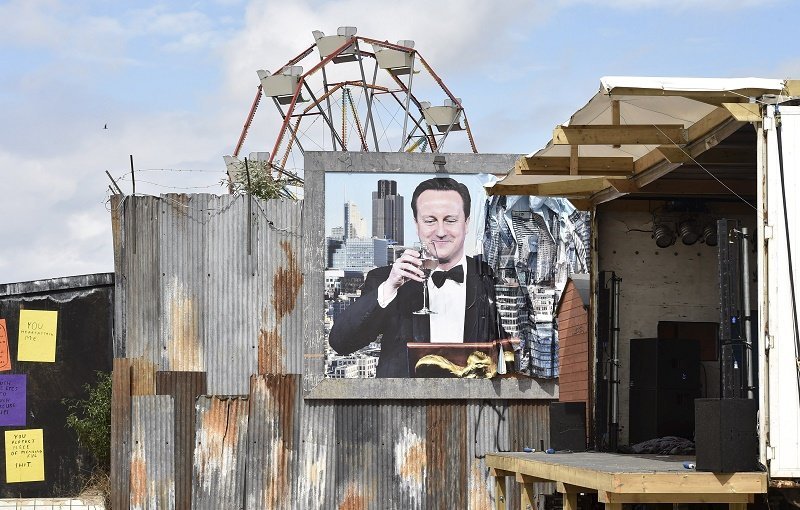 A funny poster showing British PM David Cameron sipping wine.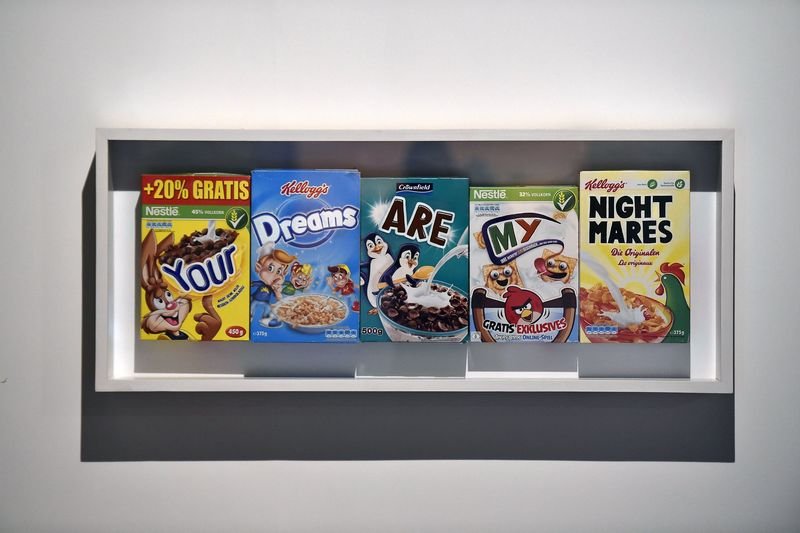 An installation showing different breakfast cereals.
(All images sourced from Reuters)