Sushma Swaraj, the beloved leader who passed away last night at the age of 67, has been cremated with State honours at Lodhi Crematorium.
Her daughter, Bansuri Swaraj, performed the last rites of this stalwart leader and Minister par excellence.
Her daughter, who also studied law like her mother and father, graduated from Oxford University. She is a Barrister at Law from Inner Temple.
Sushma, the Minister of many firsts, has truly left a legacy of breaking barriers for her daughter. 
Politics is an arena where women are scarcely found. An independent, powerful force, no matter what your political leanings, #SushmaSwaraj inspires every young girl to work for this nation. RIP ma'am. Twitter is the best place to pay you homage as you made the best use of it. 🌺 pic.twitter.com/uo84Vi5KsS

— Aditi (@AditiChaudhary4) August 6, 2019
It was Sushma who lit the pyre of her late father-in-law, upon his wishes.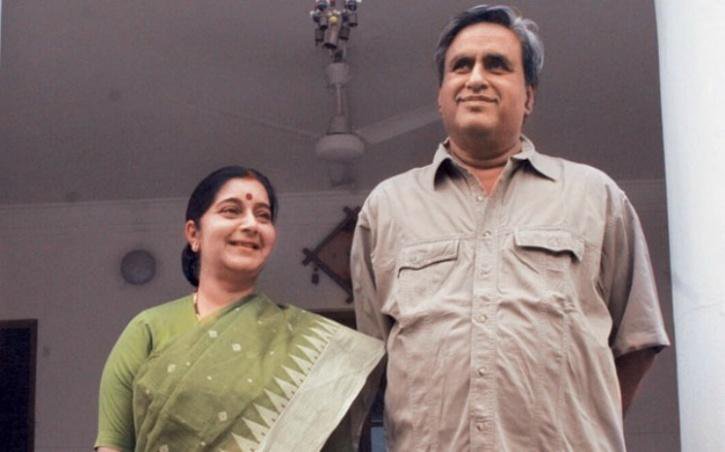 The nation mourns the death of this woman who defied conventions and created many histories.