Jharkhand BJP MLA Jaiprakash Singh Bhokta brought up an incident where 40 women underwent sterilisation in the Chatra district under torchlight, in the state assembly.
The focus has once again returned to family planning measures which are being carried out in unhygienic and questionable circumstances, especially in rural India.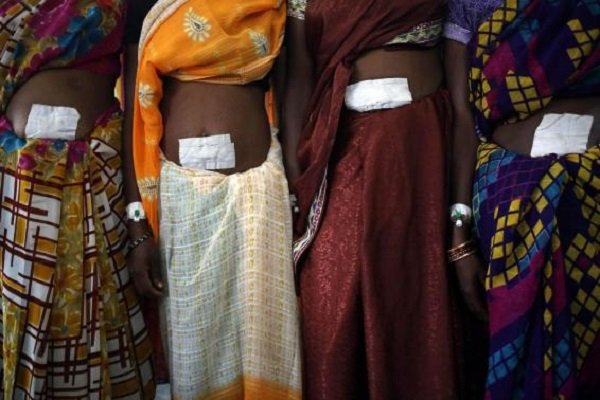 Recently, in November 2014, 11 women died and many left in great pain after a botched sterilisation camp in Chhattisgarh. Everyone from the doctor, to the instruments, to the drugs used, were blamed and a lot of statements were issued.
Yet it is appalling to see that no lesson has been learnt and mass sterilisation camps continue to occur under deplorable circumstances.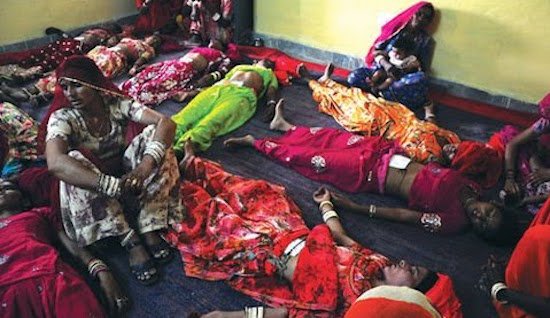 Experts agree that male sterilisation, or nasbandhi as it is known, is actually cheaper and much more safe than female sterilisation. But the general notion is that it would affect the man's virility and make him "less of a man".
And the government has done nothing to dispel such crooked notions.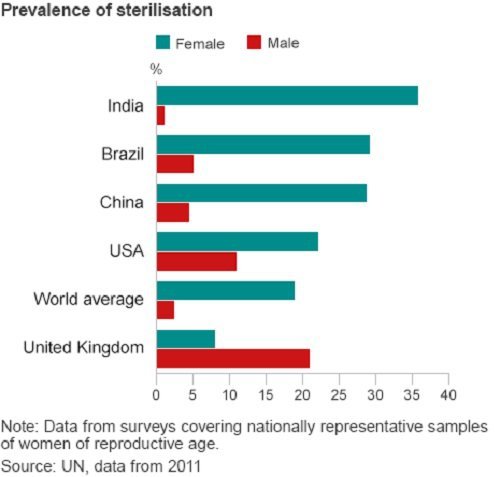 There is general apathy as the policy makers in their plush offices look more at the population control numbers than on ground realities.
And to meet these numbers, incentives are dolled out to attract more and more people and even in that, the women are paid less than the man.
The women are made to undergo surgery, generally without informed consent. And mostly, without any heed to hygiene.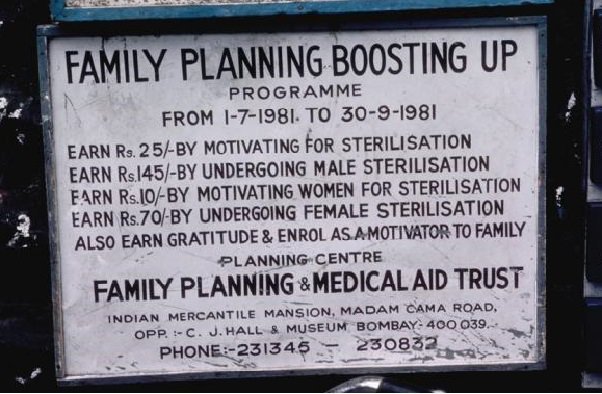 This picture may be dated 1981 but rates haven't improved much.
We commend the BJP MLA who raised the question of sterilisation in the Jharkhand Assembly.
But a bit more action would not be amiss.
(We will cover this incident of women undergoing sterilisation under a torch light in Jharkhand as the story progresses.)