Barely a month after Chief Minister Nitish Kumar forged a new JD(U)-BJP alliance in Bihar, another case of violence in the name of cow vigilantism has come up.  Members of a cow vigilante group allegedly thrashed seven Muslims on the suspicion of beef consumption in their homes.
The incident happened on Thursday in West Champaran district of Bihar, when around 50 people attacked the victim Mohammad Shahabuddin outside his house in Dumra village and assaulted him.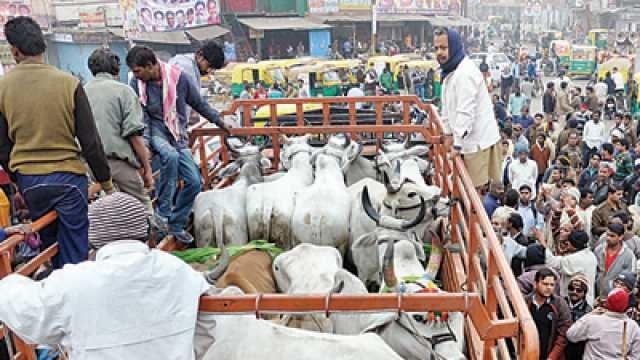 According to a report by the New Indian Express, the members who belonged to the local Vishwa Hindu Parishad group gathered outside Shahabuddin's house and chanted 'Bharat Mata Ki Jai' slogans. They accused him and his neighbours of having consumed beef after killing a cow. They were later assaulted with wooden sticks.
It all started on Wednesday when Rajdev Sah, a resident of the same village filed a police complaint about his missing cow. The villagers suspected that it was killed for meat and they barged into the house of Kudus Qureshi, Shahabuddin's neighbour. Later, they also assaulted Shahabuddin with wooden sticks. No beef was found from either of the homes, reports The Telegraph.
When the police arrived, they were attacked with stones. Surprisingly, They have arrested the seven victims and charged them with animal cruelty and "hurting religious sentiment".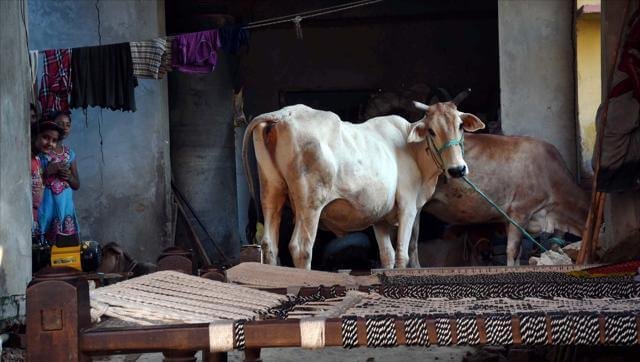 The attackers were not arrested because as police say that there was no complaint against them, reports NDTV.
This is the second such incident in Bihar after the ruling party JD(U) headed by Nitish Kumar broke ties with RJD and Congress to join hands with BJP. Earlier this month, three Muslim men were  beaten by local residents in Bhojpur on suspicion that they were transporting prohibited meat in a truck. When the meat was taken to a laboratory for a forensic test, it was found that it was of a buffalo.
Cow and buffalo slaughter is banned in the state, according to The Bihar Preservation and Improvement of Animals Act, 1955. 
(Feature image is representational | Source: PTI)