If you grew up watching cricket in the 90s and early 2000s, chances are that, every time you created your own dream team, you would have Sachin Tendulkar open with Adam Gilchrist followed by Brian Lara and Ricky Ponting. It was the stuff of your dreams to see them bat together. And the closest you could get to that was a game of book cricket with your friend or a computer game.
But now, thanks to the IPL, fans around the world have the privilege of watching two of the greatest batsmen of all time, Virat Kohli and AB de Villiers, bat together. And boy, have they made our dreams come true! Time after time, the two have combined this season to stitch together delightful partnerships that have enthralled us all.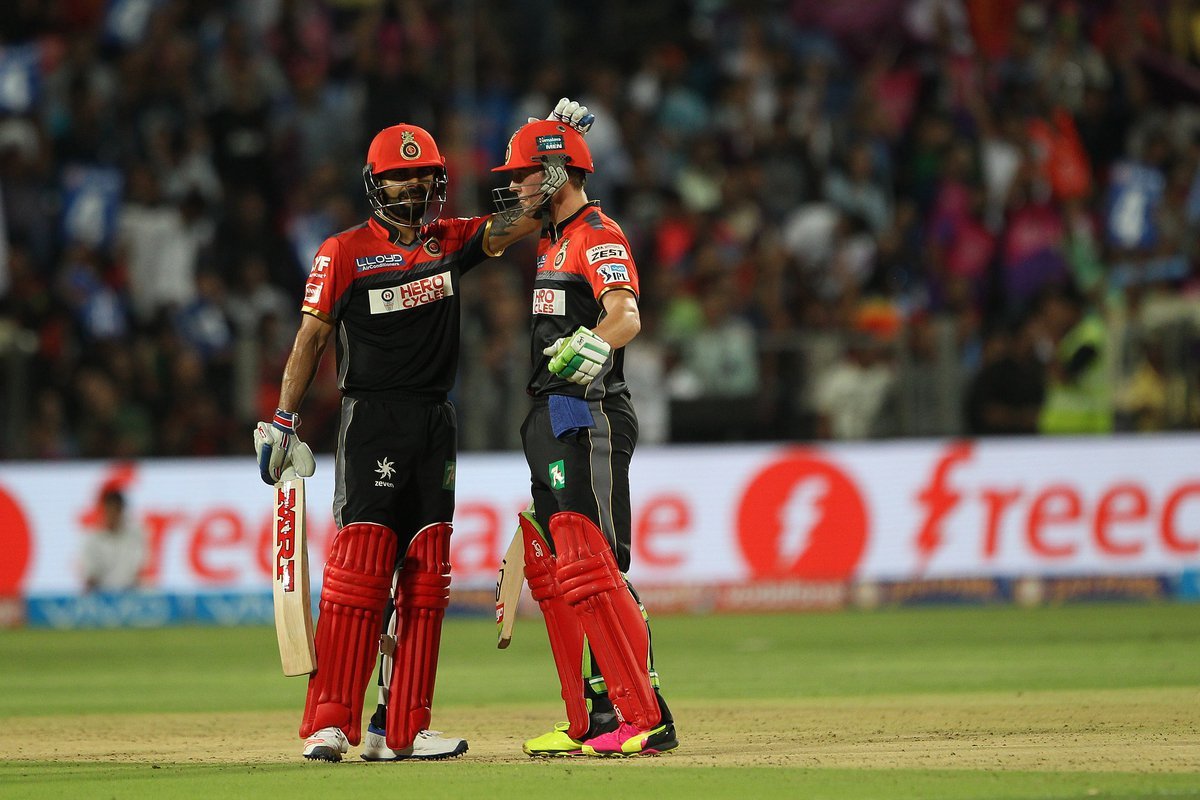 Simply blown away by their pyrotechnics on Monday night, West Indies star and 'World Boss' Chris Gayle compared Virat Kohli and AB de Villiers to fictional superheroes 'Batman' and 'Superman', as the duo lit up the Eden Gardens with some dazzling display of top quality batsmanship.
Those two guys are playing like 'Batman and Superman'. They are in the form of their lives, especially Kohli. They should continue pressing the gas, don't ease up and fill their boots with as much runs as possible. They are doing a phenomenal job for RCB.
"It's fantastic, they (Kohli and AB) are batting under pressure as well. Credit must go to both of them. Kohli leading from the front is even better. Overall, it's a great team effort. Those guys may have contributed in all the 12 games so far. Hopefully, they can continue and put us in winning position," said Gayle.
They were simply carrying forward from their stellar show against Gujarat Lions: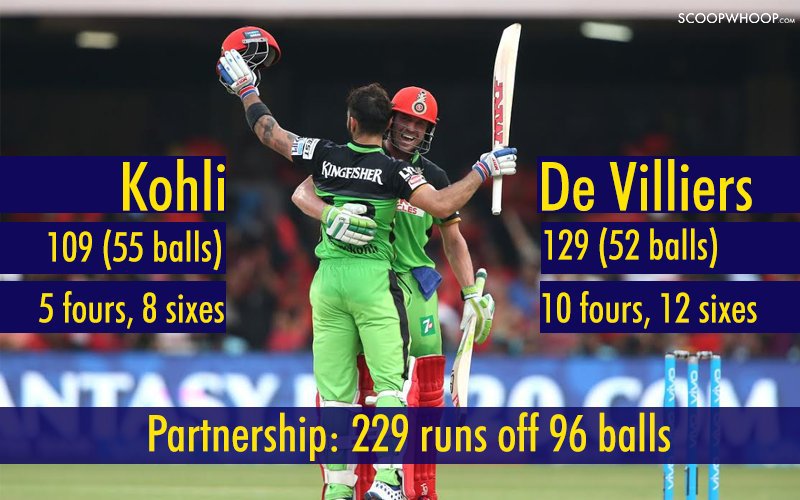 As one popular Twitter handle put it:
There was some high praise for the duo who have been in scintillating form this season:
With three centuries and five fifties in his tally of 752 runs, 'Orange Cap' holder Kohli has lifted an otherwise lacklustre IPL and in the process has surpassed Chris Gayle's 2012 record 733 runs in an IPL season.
He was also batting with an injured hand!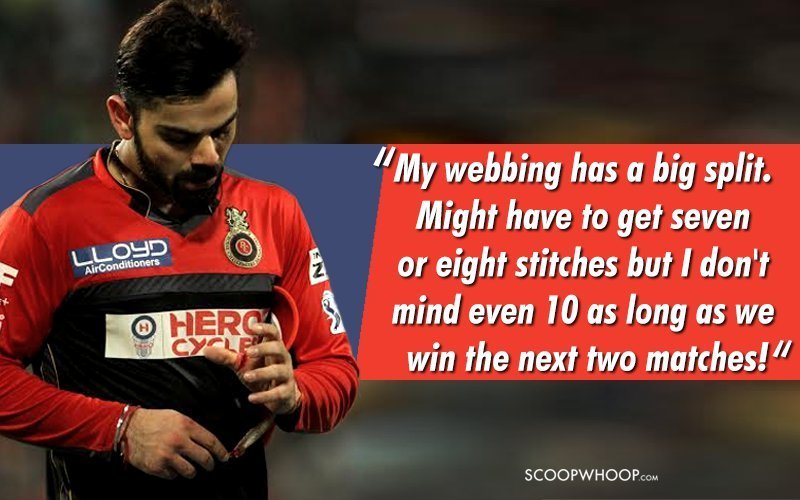 Describing Kohli as a complete cricketer, Gayle said the Indian Test captain should go past 1000-mark.
"I must congratulate him to achieve such a thing in IPL so far. With two more games, maybe he can get close to 1000 runs. And who knows, if we make the play-offs…
It's always about determination. He (Kohli) is a person who is never satisfied. He always actually wants to better his last performance which is good. For any batsman wanting to better your last performance, you keep building on that especially when you're in a good form, capitalise on that and cash in on as much as possible
"He's a doing a great job. It is not always about power-hitting, but it is about right timing, shot selection. He is very fit as his running between the wickets bears testimony and while on the field as well. He is a complete cricketer," added Gayle.
And the West Indian was not alone in praising the Indian superstar. Twitter was full of praises, with the best of the lot coming from Virender Sehwag
Lastly, the best tweet of this topic has to go to Jos Buttler, who said this after the Gujarat Lions match, when the two put on 229 runs.
Couldn't agree more, Jos. Couldn't agree more!
With PTI inputs