As Chennai Super Kings has been suspended from the IPL for two seasons , the man linked to the tainted franchise has also been subjected to similar treatment. India Cements MD N. Srinivasan has been removed from his post as the chairman of International Cricket Council (ICC), by the Board of Cricket Control In India (BCCI).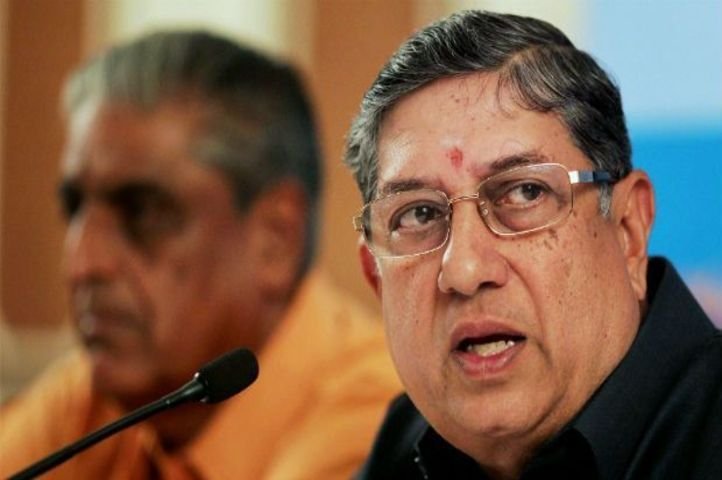 Once considered a dominating force in Indian cricket, Srinivasan's power over the game's administration was weakened as the Supreme Court charged him with having a clear "conflict of interest."
Current BCCI chief Shashank Manohar will be completing Srini's two-year term, and will serve as ICC chairman till June 2016, after BCCI will recommend the change to ICC.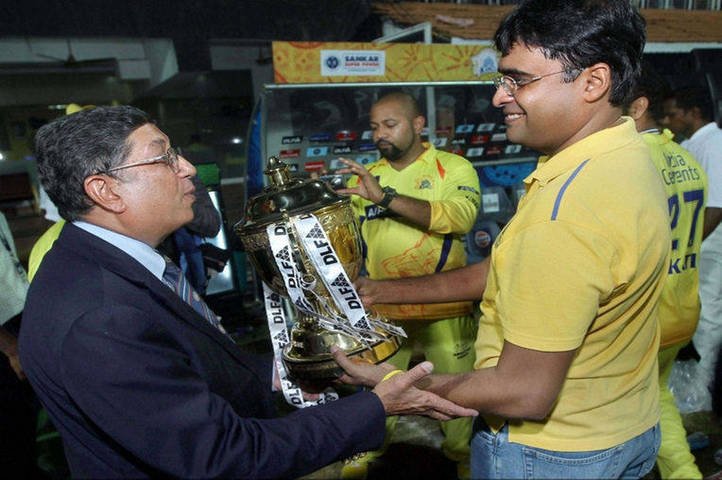 Apart from CSK being owned by Srinivasan's company India Cements through his son-in law Gurunath Meiyappan, the indictment of Gurunath in a betting scandal also dealt a blow to his chances in cricket administration. But not all is lost for Srini as he still continues to be the president of the Tamil Nadu Cricket Association, at least for now. As Lalu Prasad Yadav showed, you 'never say never' in India.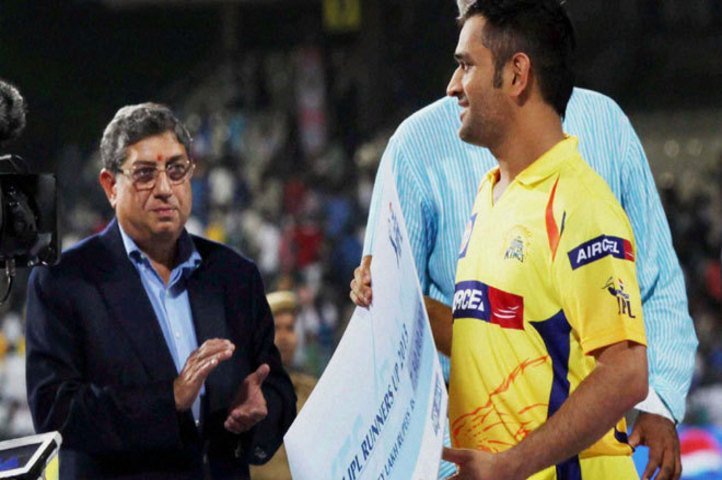 Sources have further suggested that Roger Binny has been replaced by MSK Prasad as selector and Ravi Shastri will lose his place in the IPL governing council, as the BCCI seems to be in the mood for playing hardball.
Apart from that Sourav Ganguly will take over the reigns of the BCCI technical committee from Anil Kumble. He was also asked to choose between doing commentary or a spot on the Governing council and he has reportedly chosen the IPL position.
Gagan Khoda will come as a replacement for Rajinder Singh Hans in the senior selection committee which has seen major changes.
Somehow, Rajeev Shukla has survived the axe and been retained as IPL Chairman. The BCCI is also due to take a decision on players who have a conflict of interest.
While Mahendra Singh Dhoni's association with India Cements and his proximity to Srinivasan also came under scrutiny, the removal of the former cricket top boss will send a strong message in terms of conflict of interest.