You generally only see movie stars and the super rich enjoying unimaginably luxurious holidays on their own islands, and granted, buying an island is a distant dream for most of us. You can however, rent an island, either in part or in full, for a fraction of the cost, and live like a king for up to a week without burning a hole in your pocket.
Here are some of the cheapest private islands you can stay at. All rates are nightly except where indicated.
1. Petit St. Vincent
Rs. 75,000 – Rs. 1,29,000
Also known as PSV, this entire island operates as a luxury resort, with 22 one and two-bedroom cottages and luxury villas. It is made up of gentle hills surrounded by 3 km of pristine white sand beaches where you can laze around undisturbed and frolic in privacy. It's located 40 miles south of St. Vincent in the Grenadine islands.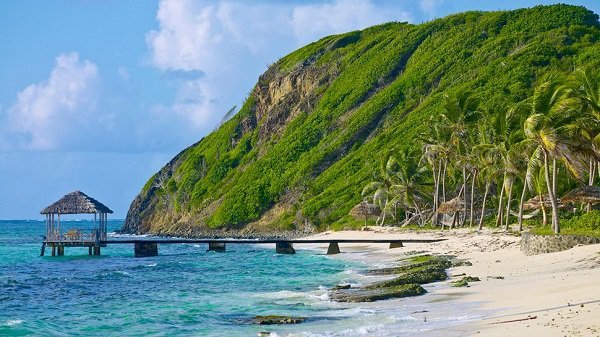 2. Melody Key, USA
Rs. 1,12,000 onward for 8 people
Melody Key private island is located in the heart of the Florida Keys, but is completely cut off from the hectic and bustling Florida most of us know (or would like to know). Apart from being environmentally friendly, it's also a breathtakingly beautiful place to get some downtime with a 360 degree view of the ocean.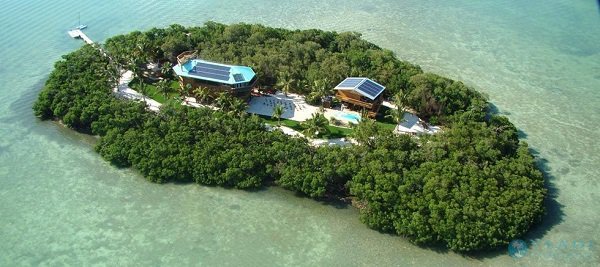 3. Vahine Island, French Polynesia
Vahine Island consists of a luxurious island resort and is located in Tahaa, French Polynesia. This exclusive resort is lush and green, and the blue lagoon you're surrounded by warrants nothing but the highest of praise. There's a coconut grove, a coral garden and a magical vibe to the whole place.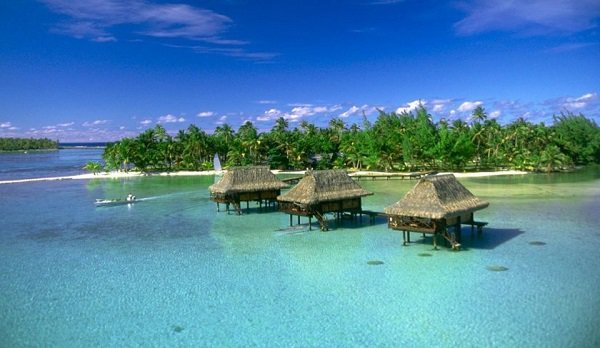 4. Coco Plum Island, Belize
Starts at Rs. 81,000 for 4 nights
One of the most value for money ones on the list, Coco Plum Island Resort is a private island getaway targeted towards couples. The ocean-front rooms offer some splendid views and there's a whole host of activities for you to do as well, if you get sick of just lazing around on your hammock or floating in the sea.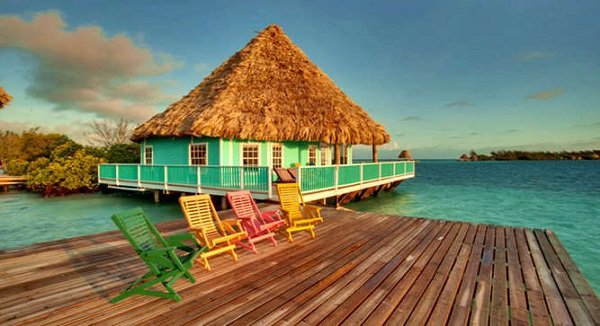 5. Dunbar Rock, Honduras
Starting from Rs. 1,29,000 per week
This dream vacation destination was once used by the pirate Blackbeard! Located in Honduras, this villa is perched on a cay with a 360 degree view of Sandy Bay, Guanaja and the surrounding cays. There's a white sand beach on the ground level and is a favourite haunt for divers. The villa itself is pretty magnificent as well!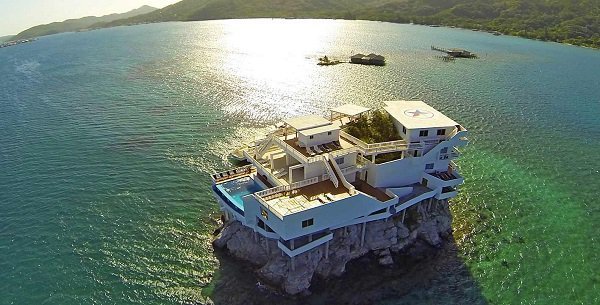 6. Isla Kiniw, Curaçao
Rs. 3,40,000 per week
This private island is situated in the Caribbean in the Spanish Waters Bay of Curacao. The only way to get here is by boat, which guarantees that it's completely exclusive. The water is perfect and the location, idyllic.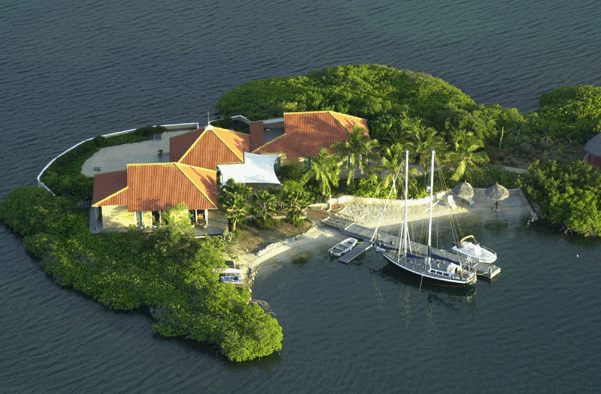 7. Slipper Island, New Zealand
Rs. 37,000 – Rs. 51,000
Slipper Island is located in the Coromandel Peninsula on the East Coast of New Zealand. Guests can take full advantage of the white sandy beaches and beautiful surroundings in complete privacy.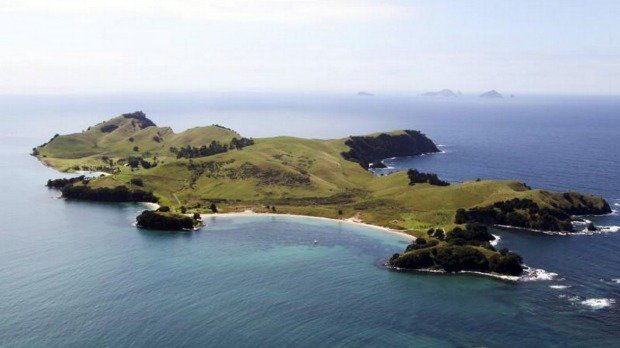 8. Robert's Caye, Belize
Starting at Rs. 13,600 a night
Looking suspiciously like Bora Bora and located in Belize, close to Placencia, Robert's Caye is a one acre area with 4 thatched cabanas that's surrounded by crystal clear water. It's as close as you can get to living on the beach, and it's super affordable.