Kerala is in an uproar over the state finance minister K M Mani allegedly taking Rs. 2 crore in bribes from bar owners in the state and being let off scot-free. More frustrating was the fact that the Kerala High Court has refused to allow a CBI enquiry into the 'bargate' controversy.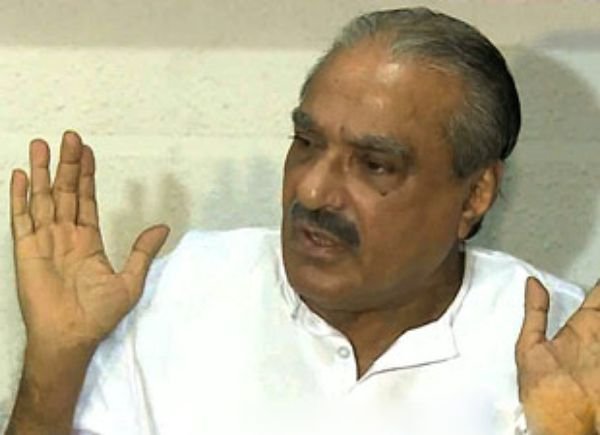 But the people of Kerala are protesting against the minister in a rather innovative manner with protesters taking to the street and begging on behalf of the minister. Because if a state functionary is so poverty-stricken to actually demand crores from bar owners, the public must do what they can to chip in.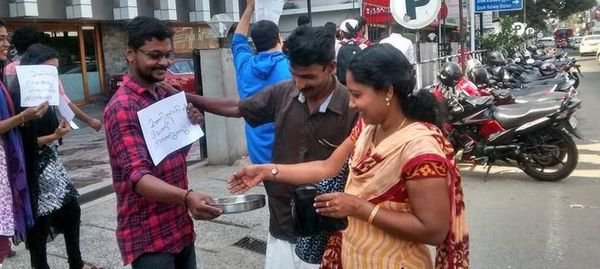 Called Entevaka500 , Or "Here is my 500", it has people are lining up irrespective of age or location (some are actually participating from overseas) to collect or "beg" people for money, which will be sent to the finance minister.
This is the second such time that the people of Kerala have come up with an innovative method of protest after the Kiss Of Love group and their Red Alert campaign .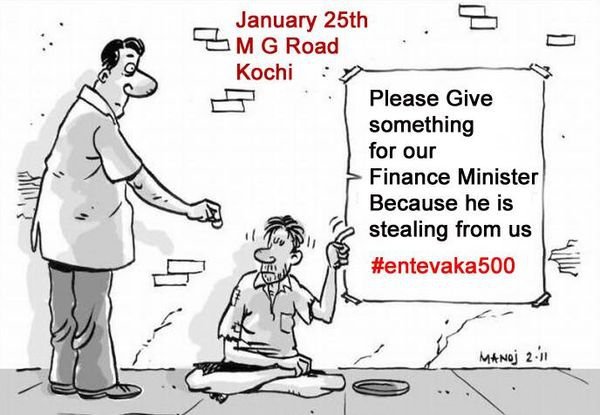 And apart from being popular, peaceful and rather sincere, it seems rather effective in uniting everyone under a common banner.
Corruption in India has been a disease eating away at the roots of public's faith in the establishment. But in recent years, the people are becoming politically active and are not willing to stay under the thumbs of political elite.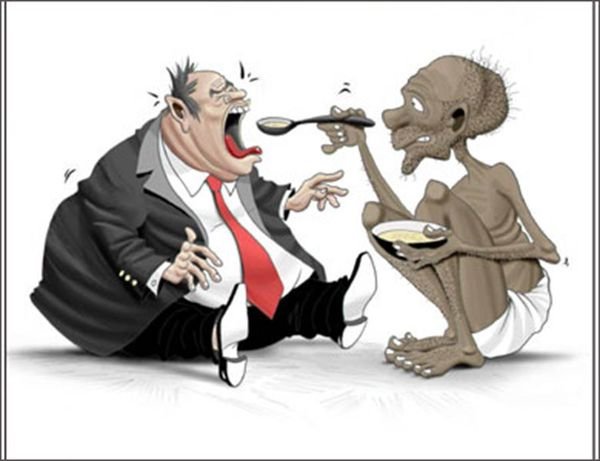 Apparently, some Rs.15,000 were sent as money orders for the minister, from different parts of the state. But the minister's residence has rejected all of them.
How very astute of him.