The Jammu and Kashmir High Court on Friday vacated its earlier order banning slaughter of bovines and threw the ball into PDP-BJP government's court to decide the fate of the controversial ban.
A three-judge bench of the Jammu and Kashmir High Court comprising Justices Muzaffar Hussain Attar, Ali Muhammad Magrey and Tashi Rabstan also disposed off the public interest litigation (PIL) filed before the Srinagar bench seeking abrogation of section 298A and section 298B of the Ranbir Penal Code (RPC) with directions to the state chief secretary to take appropriate action on issues raised in the petition.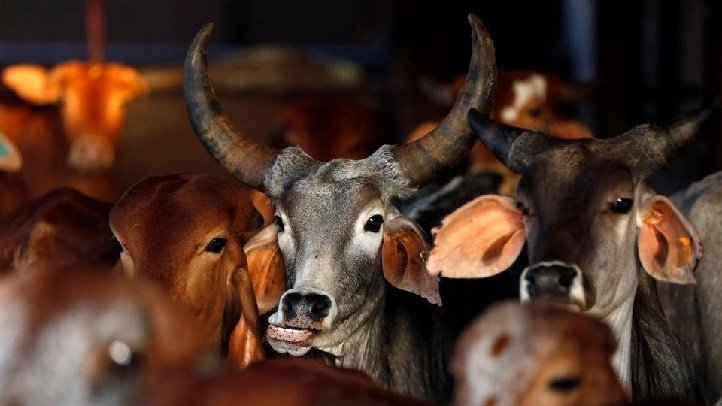 Earlier, the Jammu division bench had passed orders to the state police chief to ensure strict compliance of the existing laws on beef ban in the state. The Srinagar bench had issued notices to the state government on the PIL seeking abrogation of the 1864 beef ban law in the state.
The court vacated its September 8 order calling for strict enforcement of Dogra era law banning slaughter of bovines and sale of beef in the state.
The full bench was formed after Supreme Court, on October 5, asked the chief justice of the state High Court to review the two 'conflicting' orders on the matter by the Jammu and Srinagar benches.
Read more: