In the light of the raging controversy over the consumption of beef across the country, a group of students organised 'Beefy Picnic' , a campaign to protest against beef ban and violence around it. The campaigners who brought beef with them outside Bharatiya Janta Party's (BJP) headquarters in Ashoka Road were detained by the Delhi Police.
So here is all you need to know about Beefy Picnic and why it is in the news: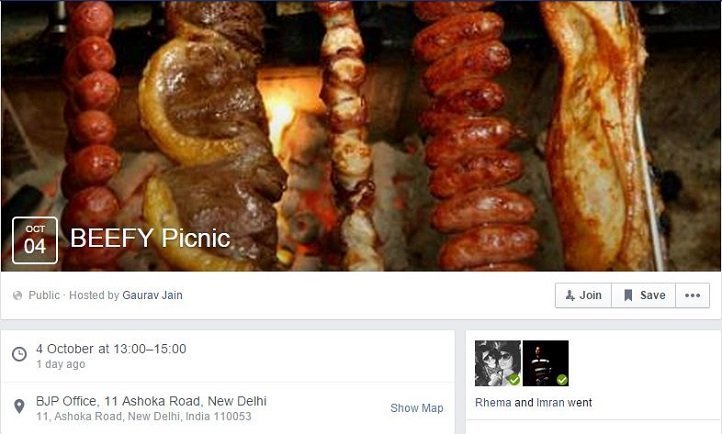 What is Beefy Picnic?
Sachin Jain, a Delhi University student, who also works as a freelance journalist, is the brainchild behind the campaign. In order to protest against the ongoing controversy over beef ban and the numerous incidents of violence around it, he created a Facebook page with the same name.
He asked people to bring beef with them for a picnic party and assemble outside BJP's headquarters in Ashoka Road, New Delhi, on Sunday, October 4.
The page also gave information about places in Delhi from where one can get beef.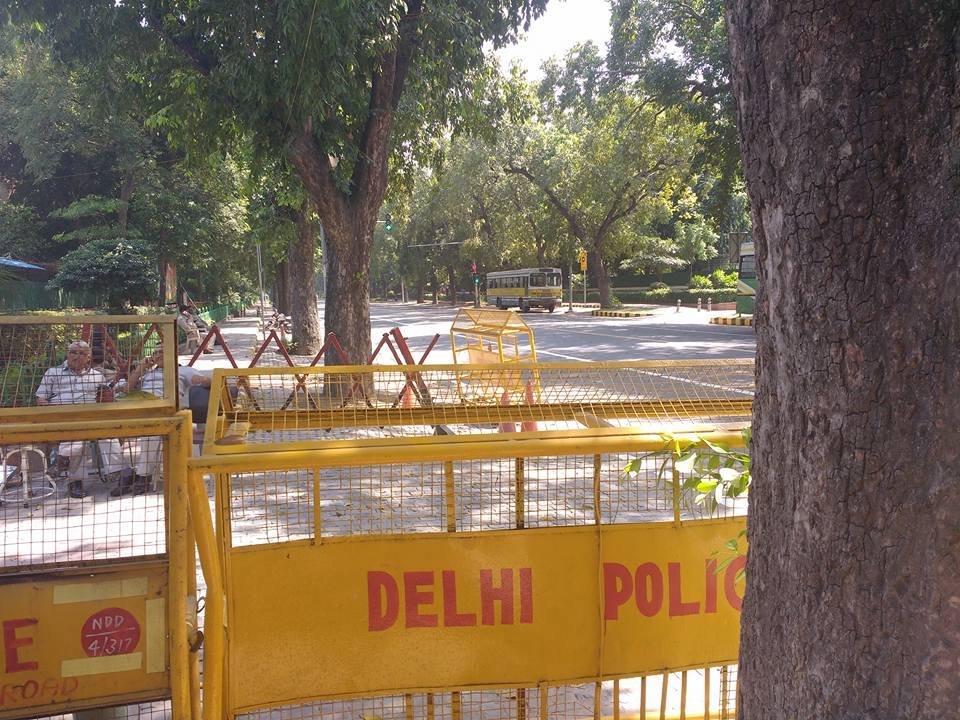 What was the response?
The page, in initial stages itself, received enormous criticism and brickbats from netizens. Sachin Jain was himself personally targeted with taunts and abuses, some even threatening him with dire consequences. Nevertheless, he went ahead with the picnic.
What happened on that day?
On Sunday, October 4, Delhi Police officials detained Gaurav jain and his two friends (one a journalist) as a 'preventive measure'. Although no case was registered against them, but it has been alleged that they were threatened by the police officials. Dinesh Kumar, Station House Officer, Parliament Street Police Station, personally admonished Gaurav for consuming beef despite being a Jain. Gaurav was also accused of inciting communal violence.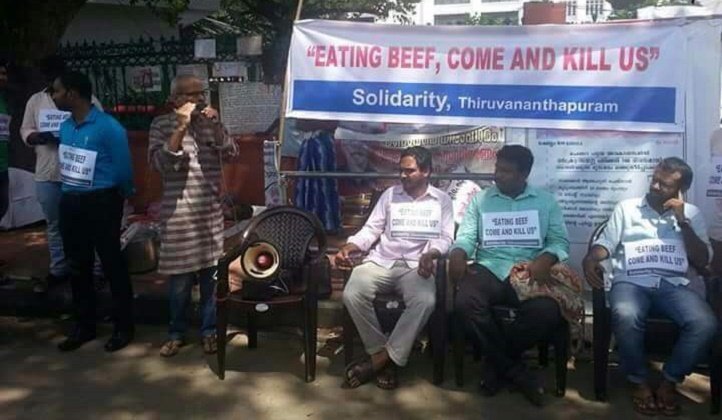 Mayank Jain, a reporter with Scroll.in, who was another detainee, was forced to stand for hours and not allowed to eat or go to the washroom. The third detainee, Gayathri who is a UPSC aspirant, was also accused of indulging in impure acts by the police. All the three were released after 8 pm on the same day.
There were also reports of police officials checking the bags of many other protesting students to check on beef.
What was the police justification?
Jatin Narwal, DCP, New Delhi who called it a 'sensitive matter' said, "I do not know about it yet. We detained three persons, one was Gaurav Jain, who gave the call for the beef party. There were two persons along with him. We will look into the matter," as reported by the Indian Express.