It took just two weeks.
On August 20th, Beijing put restrictions on factory production and car use. Five million cars were forced to drive on alternating days (the odd even formula that you have been hearing so much about) leading up to the 70th anniversary of Japan's WWII defeat on September 3 so that the city's usually smoggy skies would be a picture-perfect blue — the things we do for the sake of propaganda.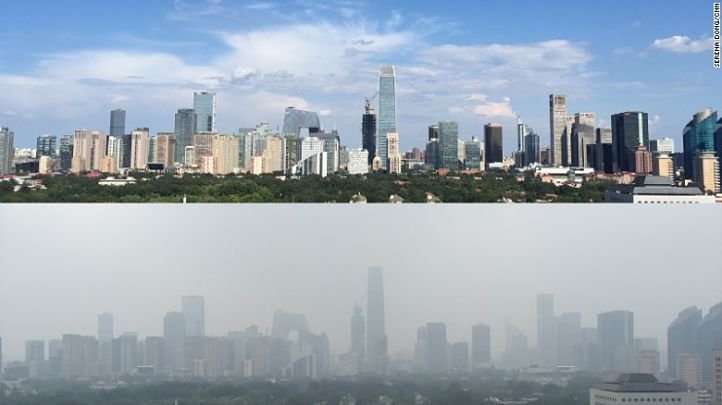 This photo shows two images of the view from CNN's Beijing Bureau, one of a blue sky day from a week before the military parade and one of a hazy sky the day after the parade. Image credit: CNN/Twitter.
Beijing needed to look good for the world and perhaps not even the authorities could predict what would happened next. The authorities had also shut down hundreds of factories during this time.
And what do you know… it worked.
On the morning of the parade, the air quality index (AQI) — an international standard for measuring the severity of air pollution — dipped to a pristine 17 out of 500, signifying very healthy air. And the skies were crystal clear.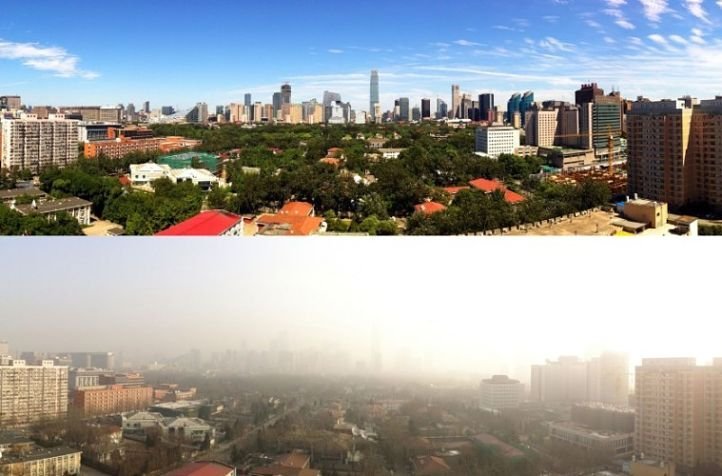 Image credit: CNN/Twitter.
Then, they lifted the restrictions. And almost immediately, the smog returned. The blue skies nicknamed "parade blue" by netizens disappeared.
Toward the end of November, the air quality worsened to an official reading of 611 parts per million, which is 111 points greater than the maximum number on the scale of measurement.
The World Health Organization's scale doesn't go above 500ppm, and they say that any reading over 300ppm is hazardous. Delhi is also above 300ppm on an average — not as bad as Beijing but bad enough to make us all worry and very sick.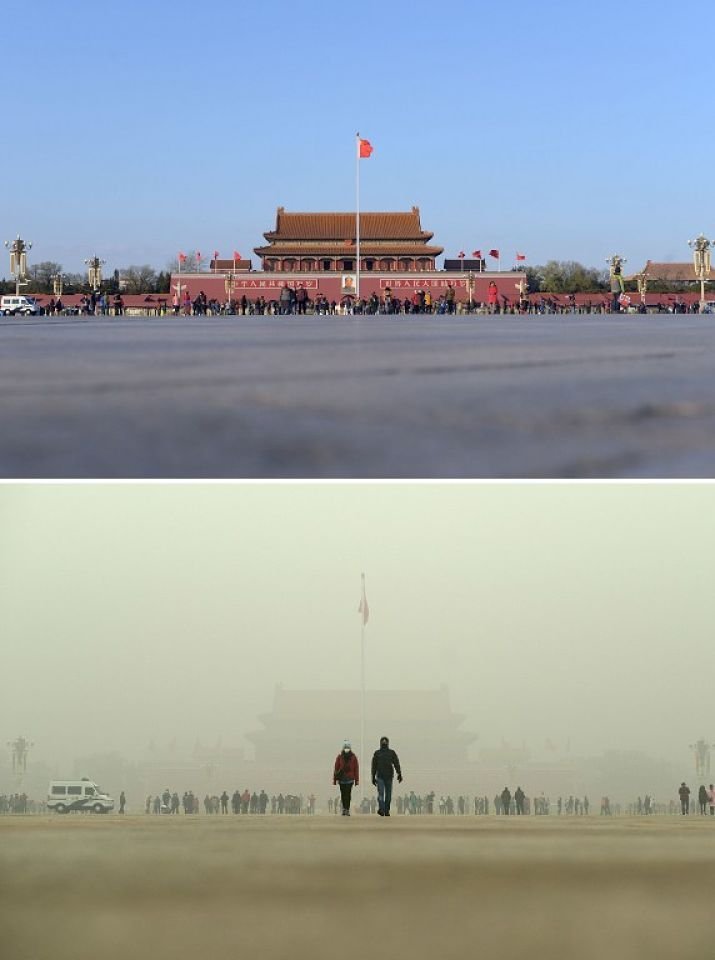 Tiananmen Square during a heavily polluted day on December 1, 2015 (LOWER) and two days later when the smog cleared on December 3 (TOP) in Beijing. AFP
So before we start criticising Kejriwal and the AAP government's decision to impose the #OddEvenFormula, let's take a moment to just think what it could mean for the children and the citizens of the city.
It isn't that difficult — we just have to travel by bus or metro (are we too elite to do that?) — and as Beijing has shown, we too can see the blue skies.
Maybe a glimpse of a smog, pollution free Delhi will change how we think for the better. At least, we need to give the #OddEvenFormula a chance.