A four-year-old child in Uttar Pradesh is making national headlines after she was enrolled in Class 9 after the education department gave her permission to directly join high school.
Ananya Verma is all of 4 years, 8 months and 21 days and has officially been given admission at the UP board-affiliated St Meera's Inter College in Lucknow. 
And if she clears Class 10 in the next two years, she will break the record held by her sibling, Sushma Verma, who passed the exam at the age of 7 in 2007, reports The Times of India.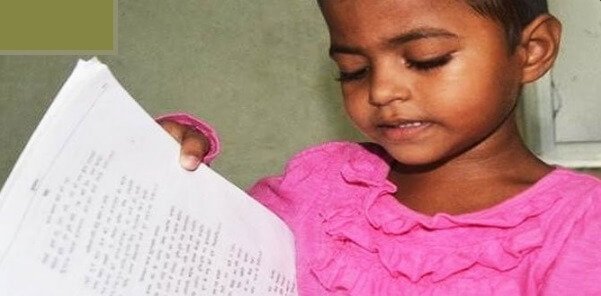 The district inspector of schools, Umesh Tripathi told the newspaper that Ananya was "so talented that none of us could stop her taking admission in class IX." He said that she was granted admission in the higher class since she is fluent in Hindi and reads class 9 books easily enough. 
Ananya's father Tej Bahadur is an assistant supervisor at Babasaheb Bhimrao Ambedkar University while her mother Chaya Devi doesn't even have basic education.
According to a Deccan Chronicle report, Ananya's extraordinary talent was noticed by a school teacher of St Meeras's Inter college who once met the child along with her father in a market. While having  a conversation with Bahadur, the teacher observed that Ananya took one of her books and started reading it.
The teacher was surprised and called Tej Bahadur and Ananya to the school where the latter was asked to take a test and she was found to be eligible for admission is Class 9. 
Both Ananya's siblings are already famous for their academic achievements. Her eldest brother, Shailendra, completed his Bachelor's of Computer Applications at the age of 14. 
Her sister Sushma got admission for a PhD at Babasaheb Bhimrao Ambedkar University at the age of 15. In 2007, the Limca Book of Records said she held the record for being the "youngest student" to clear class X when she just was 7 years, 3 months and 28 days old. Three years ago, Sushma completed her BSc at the age of 13.