While Pakistan has come under criticism for incidents of attacks on rights of religious minorities, the country's National Assembly has finally accepted a resolution to declare closed holidays on festivals of religious minorities, which include Holi, Diwali and Easter.
While Hindus accounted for two percent of the total population in Pakistan, the Christian population in the country stands at 1.6%. They will be given closed holidays for their annual religious festivals, which means that although it is not mandatory, the people from these communities can take a holiday.
The resolution accepted by a reluctant assembly on Tuesday, was moved by Dr Rakesh Kumar Vankwani, a member of the ruling party PML-N. Vankwani also heads the Pakistan Hindu Council, and called the resolution a positive step, since festivals like Eid and Muharram are declared as holidays in India and US as well, Tribune reported.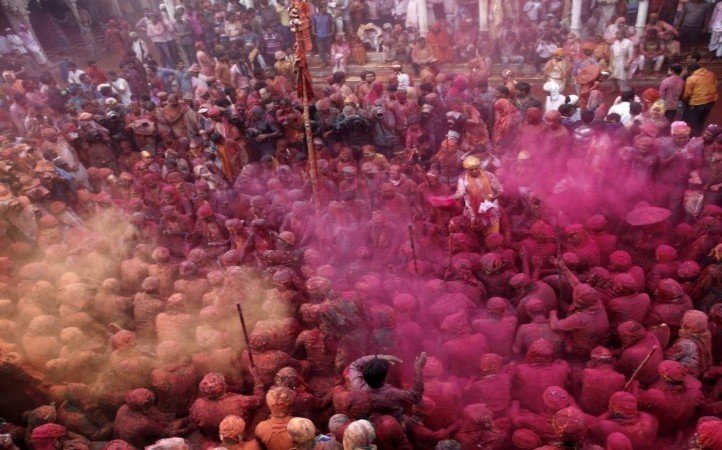 The State Minister for Religious Affairs, Pir Aminul Hasnat Shah said that the Interior Ministry had the authority to take a call on the issue, and it has already given permission to federal organisations and institutions to grant leave to minorities on their festivals, Dawn reported.
Information Minister Pervaiz Rashid said minorities could be granted holidays by their respective offices, and added that "Pakistan already has one of the highest rates of public holidays compared to the rest of the world."
Pakistan announced Holi & Diwali as holidays great….please bring peace sir… People don't need holidays they need peacefully days

— Shahnaz Qayoom (@ShahnazQayoom) March 16, 2016
How cool is that? Holi, Diwali and Easter to be national holidays in Pakistan. WHAT IS GOING ON WITH NAWAZ WHO IS THIS IS IT A SHAPESHIFTER?

— Supernova Sunrise (@anthonypermal) March 16, 2016
But despite the reluctance of the minister, he did not oppose the resolution, which comes as a welcome step when security and rights minorities in Pakistan are under scrutiny.