35-year-old legendary Indian footballer Oinam Bembem Devi has decided to bid adieu to the game after the upcoming AIFF 21st senior women's national tournament.
She announced her decision on December 31st last year in a Facebook post. 
"Today is the last day of 2015, I hereby officially announce my retirement from football. I have been lucky enough to have had a wonderful career representing my country for 20 years and the State team for 24 years. The upcoming AIFF 21st Senior womens National will be the last tournament I would play for the state team. It's been an incredible journey and I enjoyed every moment of playing."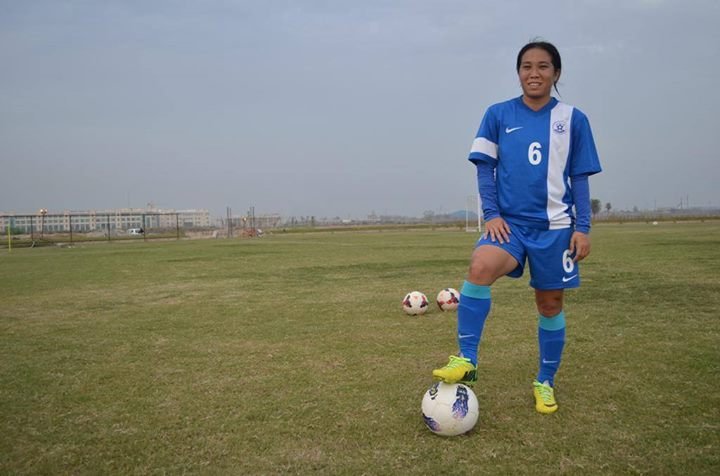 "I want to thank my family and friends, for all the support and love they gave me over my career.I really couldn't have done this without them. I love you all and thank you very much," she wrote. 
"I really want to thank the fans and I express my appreciation to the media for being a part of this incredible journey." 
Named as the AIFF Women's footballer of the year in 2001 and 2013, the Manipur player had the distinction of playing in a foreign league. When she was signed by Maldives side New Radiant in 2014, she emerged as the highest scorer, smashing six goals in three matches.
Bembem, who became the national team captain in 2003, led India to their first major title at the 2010 South Asian Games. 
(With inputs from ANI)
Feature image source: All India Football Federation