Everyone loves a good selfie. And what's better is a selfie record! Zoolander 2 star, director, and co-writer, Ben Stiller set a new world record for the longest selfie stick ever used at a star-studded British premiere of the sequel to the 2001 cult comedy.
The contraption, which bent like a giant fishing pole and swayed in the evening air, measured 28-foot long! When he finally managed to get it under control and clicked, you could spot co-writer Justin Theroux, costars Penelope Cruz, Owen Wilson, Kristen Wiig, and Will Ferrell in the snap along with other tiny fans.
Stiller tweeted the historic photo shortly thereafter:
#BenStiller has a massive stick…because he's trying to break the record for longest selfie stick #ZoolanderLondon pic.twitter.com/vrDaXH3PXZ

— BBC Newsbeat (@BBCNewsbeat) February 4, 2016
BBC caught him joking, "This was another dream of mine as a child. I wanted to appear on the cover of Vogue and also to break the world selfie stick record."
The movie features cameos from Justin Bieber, Benedict Cumberbatch, Macaulay Culkin and Kim Kardashian.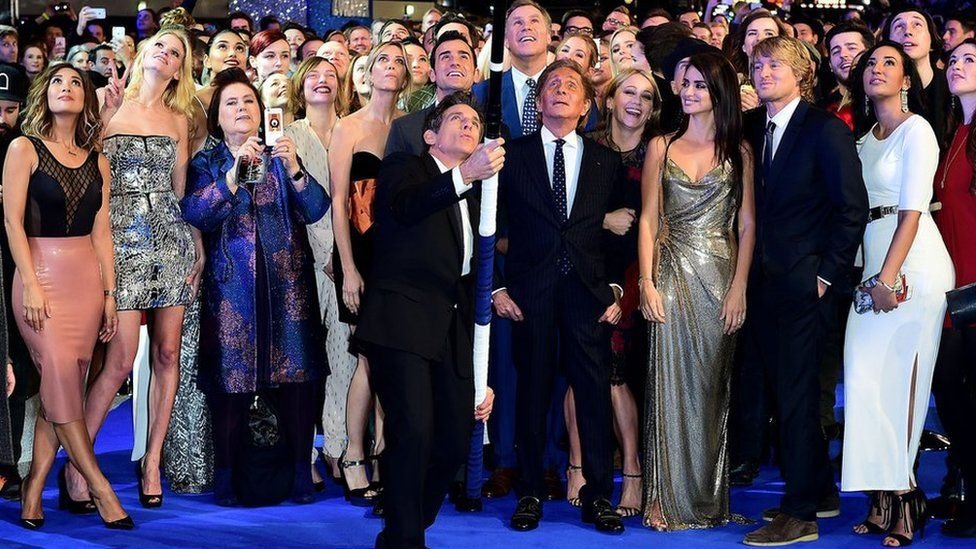 In the movie, Stiller returns as model Derek Zoolander, 15 years after the original movie was released. The plotline for the sequel sees Zoolander trying to stop Jacobim Mugatu, played by Will Ferrell, from killing off celebrities in a quest to find the secret for eternal youth.