Assessing that Gorkha Janmukti Morcha is facing pressure over its continued protests in Darjeeling, the Bengal government has decided against withdrawal of central paramilitary forces right now, a report in The Telegraph says. 
The government, however, will continue to restore order in the region through meetings with the group. 
The government's decision rests on the assessment of an-all party meeting on Tuesday where the group was seen buckling under the pressure of demands made by the other parties in the hills, the report said. 
The GJM had passed a resolution that the shutdown would continue until security forces are  withdrawn.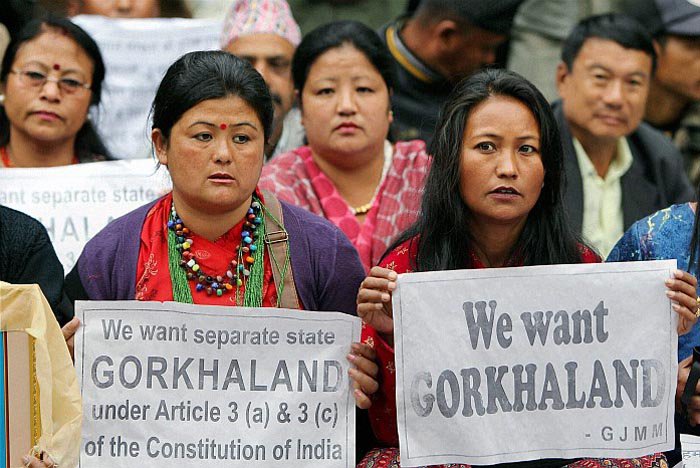 According to the Bengal government's view, the continuous pressure on GJM will force it to enter into negotiations with the government. 
"It is clear from the decisions taken during the all-party meeting in the hills that the Morcha leadership has started compromising with the demands of other hill parties. This is a clear hint that the Morcha leadership is weakening," a Bengal government official told the newspaper. 
On Tuesday, a delegation of Gorkha Janmukti Morcha met Union minister Kiren Rijiju and submitted a two-point memorandum demanding a separate state of Gorkhaland.
The parties, which attended Tuesday's meeting, also decided not to participate in the June 22 all-party meet called by the West Bengal government to discuss the prevailing situation in the hills.
On Wednesday, normal life continued to be crippled while Internet services remained suspended on the seventh day of the GJM-sponsored indefinite shutdown.
(With PTI inputs)
Feature image source: PTI/File Photo