Even as meat remains a bone of contention in India, what with the recent crackdown on illegal slaughter houses in several BJP-ruled Indian states, the West Bengal government has decided to hum a different tune. 
In an innovative move, the Mamata Banerjee government has decided to roll out three new meat vans in the city of Kolkata.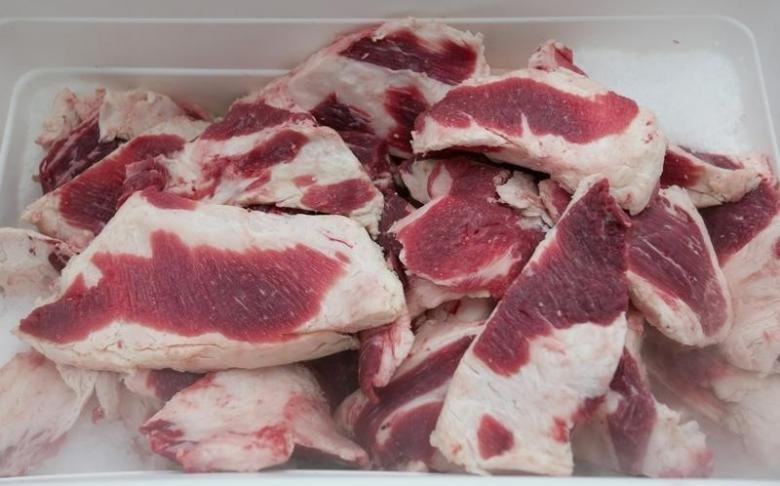 Named 'Meat on Wheels', the initiative was launched by state-owned 'Haringhata Meat', under the West Bengal Livestock Development Corporation Limited (WBLDCL). 
The vans will sell frozen meat packaged by Haringhata, along with cooked non-vegetarian dishes like quail briyani, 'gandharaj turkey' and duck roat, Indian Express reported. 
While launching the scheme, Animal Resources Development Department Minister Swapan Debnath said that depending upon the reception and success of the meat vans, more will be released. 
Haringhata Meat, which sells meat including that of duck, emu and turkey, has been registering spiked sales in its frozen foods and cooked delicacies, Times Now reported. 
The sale of frozen and processed non-conventional meat such as turkey, duck, quail etc has doubled over the past one year (2016) in Kolkata, and was projected to treble by March 2017, Hindustan Times reported in 2016. 
The move is expected to give a fresh push to sales. 
Meanwhile, Mamata Banerjee recently took on UP CM Yogi Adityanath's crackdown on illegal slaughter houses in a veiled attack:
We are concerned about recent happenings in UP. People are afraid & many are scared about differences over caste, creed & religion 1/3

— Mamata Banerjee (@MamataOfficial) March 28, 2017
We are all one. 'Sabka Saath, Sabka Vikas' sirf bolna nahi hain, karna hain. We have to do it, to make it meaningful 2/3

— Mamata Banerjee (@MamataOfficial) March 28, 2017
A govt has to be for all. We need to safeguard our Constitution and allow it to guide us 3/3

— Mamata Banerjee (@MamataOfficial) March 28, 2017
Feature Image Source: Reuters/Reuters