Barely a month after West Bengal was hit by the Gorkhaland agitation, the state is once again witnessing tension and unrest. The Baduria region under Basirhat sub-division in North 24 Paraganas district has been hit by under violence over an "objectionable" Facebook post.
From communal riots and bandhs coupled with political parties from all sides trading charges against each other, the situation has been tense all this while. Till now, the clashes have claimed one life and many have been injured along with considerable destruction to public and private property.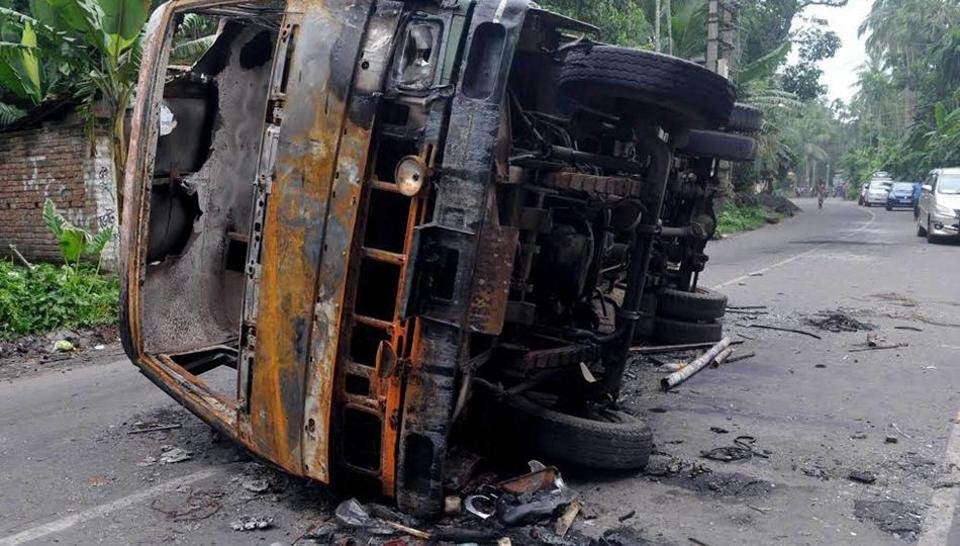 Here is a complete rundown of all that happened in the state in the past few days:
What triggered the unrest?
It all started after a Class 10 student posted a derogatory meme on Prophet Mohammad and Islamic holy site Kaaba on Monday morning. Though the student was arrested by the police on Monday evening, angry mobs vandalised shops and demonstrated in front of Baduria police station, demanding the student be handed over to them. Some reports said they wanted to stone him to death.
A violent Muslim mob put up road blockades at several places and attacked members of the Hindu community, besides destroying many shops. Shops were shut down in Baduria as tension prevailed there and spread to adjacent areas like Keosha market, Banshtala, Ramchandrapur and Tentulia, the police said, as per a PTI report.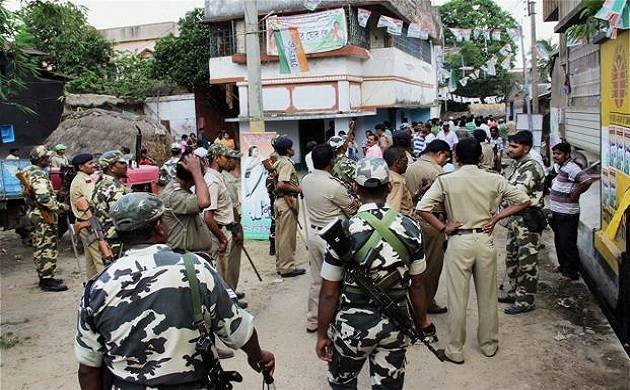 What was the government's reaction?
The state government imposed Section 144 in the region on Wednesday. As a precautionary measure, the state government also suspended internet services in the area. Centre rushed 400 paramilitary personnel to Baduria to tackle the unrest. The Union Home Ministry also sought a report from the West Bengal Government over communal clashes, reports ANI.
The riots soon snowballed into a political slugfest mainly between the ruling Trinamool Congress and the Bharatiya Janata Party. 
The clashes have led to a war of words between the Chief Minister and Governor Keshari Nath Tripathi. Chief Minister Mamata Banerjee accused the Governor of insulting her and acting like 'BJP block president'. Briefing the media at the state secretariat, Banerjee accused Tripathi of threatening her over phone and alleged that he was acting like a "BJP block president", reports PTI.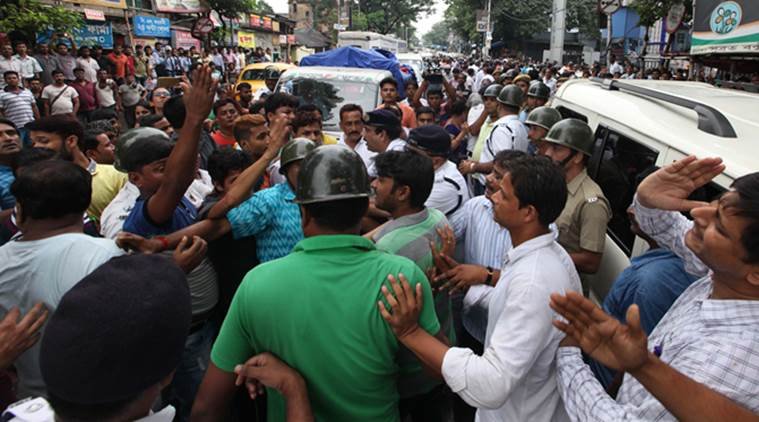 BJP, on the other hand, wrote to Centre and said that Muslims are attacking Hindus".
Accusing the state police of failing to control the situation, BJP general secretary Kailash Vijayvargiya, who is also in charge of the state, urged Home Minister Rajnath Singh to intervene in the matter. "More than 2000 Muslims attacked Hindu families. Bombs went off at many places and information of Hindu sisters and daughters being raped have also been received. Local workers (of BJP) have said many facilities including five BJP offices were set on fire," he wrote adding that there is a possibility that "outsiders" as the place is close to Bangladesh border.
What were the people's accounts?
ScoopWhoop News spoke to a few people from Basirhat who talked how the clashes affected their lives. "We have been stuck in our houses for the past few days. No shops are open, no trains are running. How are we to survive? My son is a daily-wage earner, how can he survive without working for days?" Bandana Das, a resident of College Mod area of Basirhat, said.
Khalek Gazi and SK Abdullah, some other residents of the region blamed political leaders for instigating violence. "Instead of pacifying the tensed situation, they are trying to provoke an angry mob and taking pictures and video clips just to show in news conference," said one of them.
Fresh violence on Thursday? 
An Indian Express report said that many Hindu residents hit the streets, after unconfirmed reports of police raids in their neighbourhoods. Many blamed Muslims for attacking Hindu households and pointed fingers at the government for being biased against the Hindus. Trinamool's MLA from Basirhat, Dipendu Biswas was also blamed for the government's inaction.  
However, the administration maintained that the situation returned to normal in Baduria and nearby areas with no fresh incidents of violence. Senior police officials appealed to the public to maintain communal harmony and also promised action against those instigating mobs.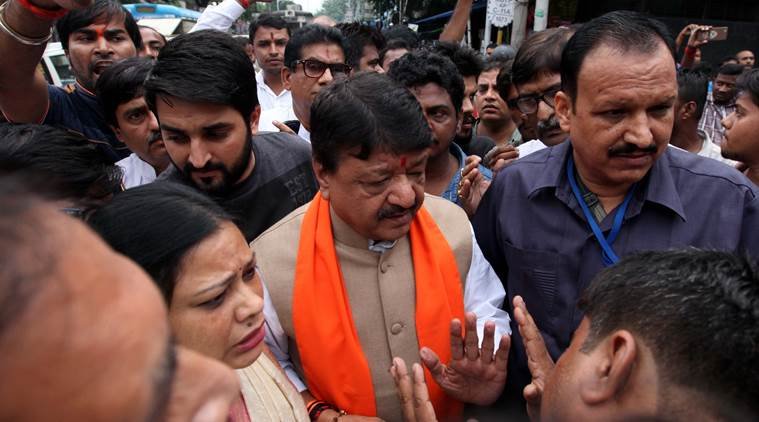 First casualty
On Thursday, the riots claimed its first casualty after Kartik Ghosh, a man injured in violence died in a Kolkata hospital due to stab injuries . Soon after his death, a fight broke out between BJP and TMC workers as the former claimed that the deceased belonged to their political party. However, his sons denied his affiliation with any political party, reports Hindustan Times. 
An NDTV report says that twenty one people have been injured in the violence since Monday. 
BJP, Left and Congress leaders were on Friday stopped from going to Baduria in West Bengal's North 24 Parganas district as the situation was volatile following communal clashes earlier this week, officials said.
"The situation is still tense. We have not allowed any delegation to go there as it might create problems," a senior district official said.
Meanwhile, Trinamool Congress (TMC) MLA Dipendu Biswas was on Friday removed as the in-charge of the area. A Times Now report claimed that he was responsible for instigating the mobs during the violence.
(With inputs from PTI)
(Feature image source: PTI)