A 35-year-old woman was allegedly raped by two security guards in the famous Cubbon Park in Bengaluru on Thursday night, police said.
The police said they have arrested both the security guards accused of the crime. The woman, hailing from Tumkuru, had come to the city to apply for membership in a tennis club located in the sprawling Cubbon Park when the incident occurred, they said.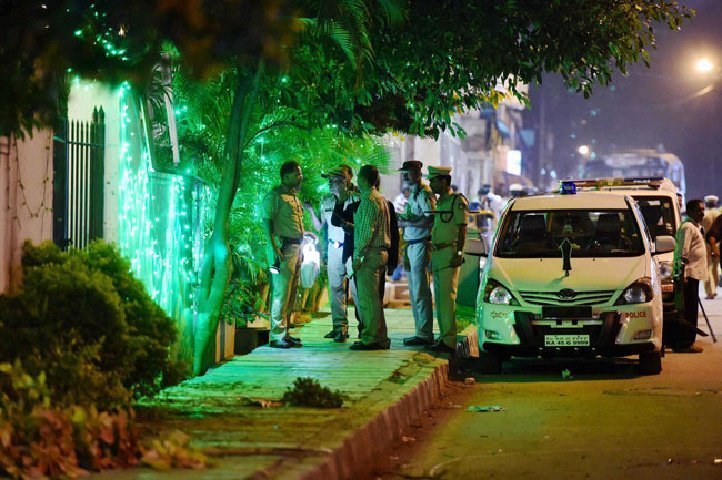 Representational image. Source: PTI
Deputy Commissioner of Police (Central) Sandeep Patil said "The incident came to light when an Assistant Sub-Inspector, who was on his rounds, noticed the woman sitting near Siddalingaiah Circle around 2.30 AM and questioned her."
He said, "Immediately she was brought to the Cubbon Park Police Station and a detailed statement taken from her."
The woman had come to the club late on Thursday afternoon. Though some workers told her there was no one in the club, and asked her to return on Friday, she decided to stay back near by.
A Times of India report said that police officials had even escorted her to an exit gate of the park in the evening after officials at the tennis academy called them. It isn't immediately clear why the woman returned to the park. At about 9:30 PM, on noticing that she was alone in the park, two security guards approached her, the DCP said. When she asked them to help her leave the park since she did not know the way, the guards had taken her to a secluded place and allegedly raped her, the official said. Patil said, "A case has been registered last night. Guards have been detained, detailed investigation is going on and medical examination of victim and two accused is also being done." He said a case has been booked under Indian Penal Code section 376 (punishment for rape).
The incident comes a little over a month after a call centre executive was gangraped when she was returning home.