Bengaluru is facing a major water crisis. Specially, the farmers are. Traffic movement on the busy Kempegowda International Airport Road on Thursday came to a halt when thousands of farmers drove tractors and marched into the city to lay siege to the Vidhana Soudha, demanding a permanent solution.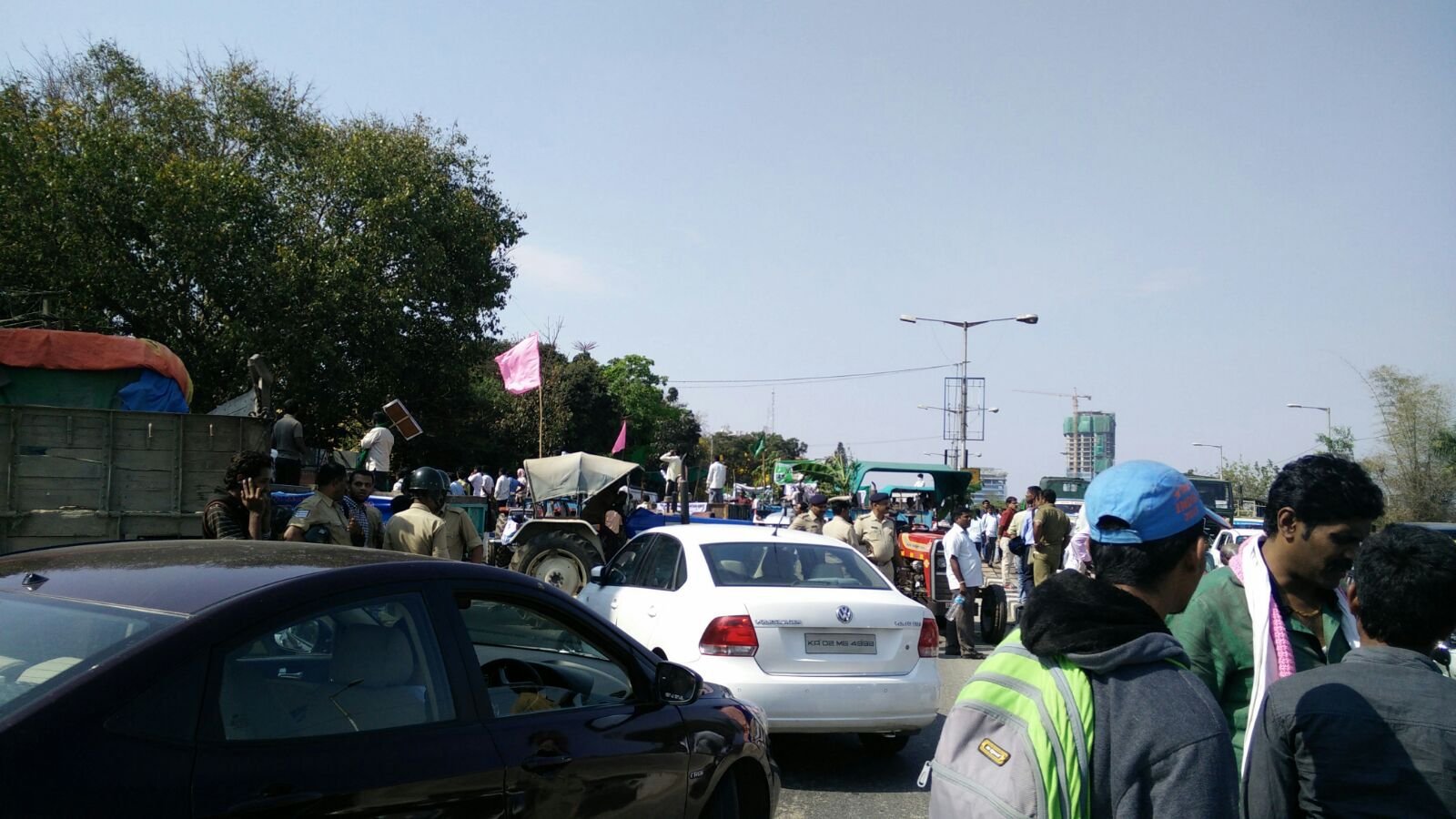 This resulted in police using batons to disperse a large group of farmers, the Indian Express reported. 
Many farmers were injured. They had come from several districts like Kolar, Chikkaballapur and Bengaluru rural on their tractors and had converged near CM Siddaramaiah's residence. 
The agitating farmers have called for a bandh in Kolar and Chikkaballapur on Friday to protest the lathicharge. 
The traffic-weary residents of the city suffered too. It didn't help that Ballari Road is the major approach road to KIA from most parts of Bengaluru. 
At least 374 people on their way to the airport faced the repercussions as they ended up missed their flights, both national and international, between 3pm and 6pm, sources at Kempegowda International Airport told The Times of India. 
About 30 departures were scheduled during the three-hour window.
(All images sourced from Twitter)