A city-bound SpiceJet flight from Bengaluru was on Sunday diverted to Hyderabad due to "extremely pungent" smell in the cockpit emanating from the front lavatory of the aircraft.
There were 184 passengers and four infants on board the Boeing 737 plane when the pilot decided to make an unscheduled landing at Hyderabad airport.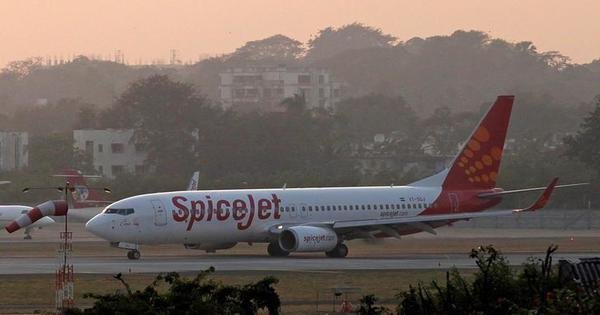 "Spicejet aircraft, operating flight SG 192 from Bengaluru to Delhi, had to be diverted to Hyderabad due very foul smell from forward lavatory coming into the cockpit," an airline spokesperson said.
However, the spokesperson did not specify the reason for the foul smell.
At Hyderabad, the lavatory and cockpit were cleaned thoroughly and ventilated before the flight took off for Delhi after a delay of almost an hour, the airline said.
(Feature image source: Reuters)