'Hey! We embrace the 'Work Hard, Party Harder' mantra at our workplace. So you don't have to worry about your stress. Hard work ke saath bahot saara enjoyment bhi zaroori hai, right?' You must have come across such statements from your bosses that speak volumes about the toxic culture in professional spaces. Yep! It is toxic. Working your a** off to meet deadlines, indulging in drinks (mostly due to peer pressure), and stepping inside the office in a hungover state the next day isn't the best idea for productivity. While a party can lift up your mood, it is definitely not the answer to relieve stress.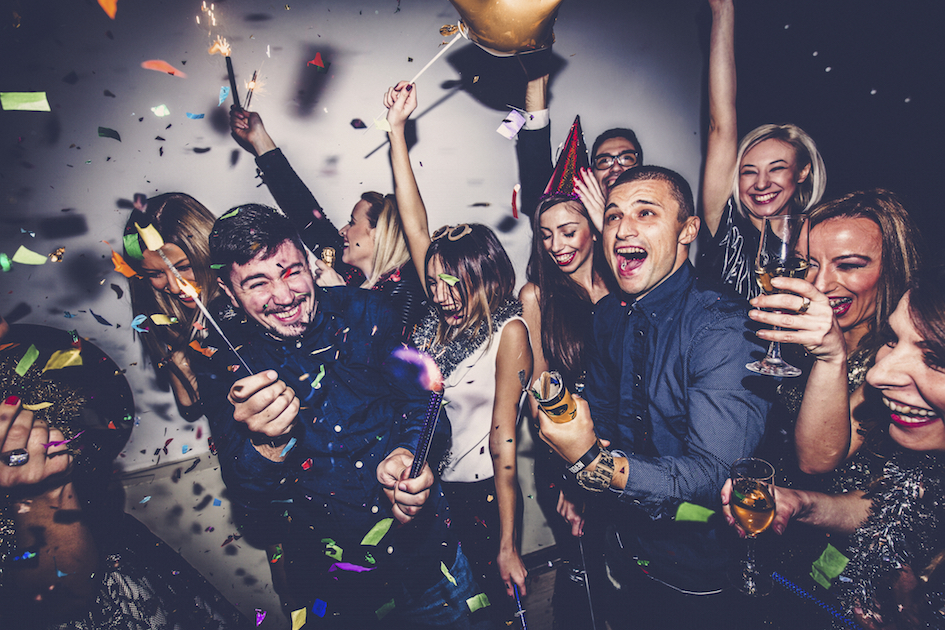 A recent incident of an employee being drunk and allegedly 'choking' on vomit at a bar in Bengaluru has been grabbing headlines. Meanwhile, his team was busy partying and initially paid no heed to his condition. Photos of the drunk employee have sparked a discussion on the 'Work Hard, Party Harder' culture on Twitter.
A Twitter user, @caleb_friesen2 (Caleb Friesen), who witnessed the incident, shared a thread while narrating his experience and how he rescued the drunk employee.
Sharing pictures of the employee resting on a couch, Friesen wrote, "Spotted a young man from a prominent Bengaluru startup choking on his own vomit tonight, face up, alone in a bar, while his team partied."
Friesen was sitting on the upper floor when he noticed that the employee was 'convulsing' and had fallen off the couch. The Twitter user rushed down to check on him. Fortunately, he was 'breathing again'. Here's another picture from the spot.
Stressing on how his team reacted to the situation, Friesen wrote, "The attitude was, 'Bro, what a party animal, he's wasted'!" Later, the drunk employee puked more.
Luckily, some teammates, who were sober, realised the seriousness of the situation that the employee was 'blackout drunk'. Friesen added he likely had 'alcohol poisoning'.
Friesen also revealed that the first and third pictures were captured after the drunk employee was stabilised. The second photo was taken as a screenshot from a video that Friesen had recorded to capture the vibe of the club before the incident.
Netizens are calling out the rampant 'Work hard, party harder' culture which is doing more harm than good.
A Twitter user pointed out how you can't 'blame the founder' in this situation. To which, Friesen replied, "If there was a work party accident, I would regret not designating someone to be the sober supervisor."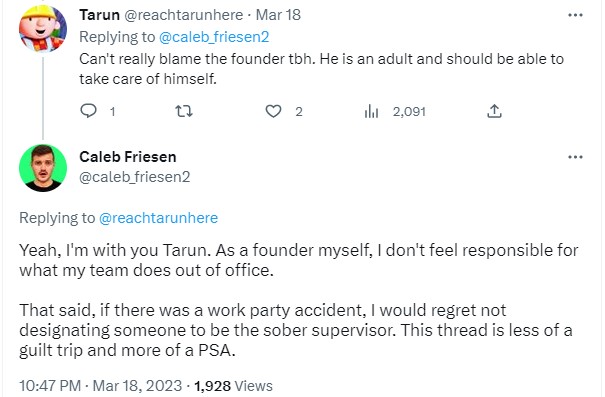 This incident surely sends several messages to 'party animals'. The toxic culture of working hard and partying harder needs to stop! Enjoyment is great, but do not leave a drunk colleague alone. Also, let's be more responsible while drinking in general. What do you think of this incident?