Brunches are to Sundays what burgers are to fries, or butter is to bread, or chocolate is to the stomach (it should be inside). You get the gist. And so, this Sunday, which also happens to be Easter, here are all the places you should consider going to a lavish brunch in and around Delhi. 
Bon appetit!
1. Olive Qutub 
Timings: 12 PM to 4 PM 
 Price: ₹4,845 approximately.  

If you love eggs, Olive Qutub is doing a lavish spread consisiting of all things eggs! There'll be live stations like Cheese Babka, Breaded Challah, sunny side up bread; ham station with candy glazed ham; eggs station with giant quiche, different varieties of omlettes, (vadouvan foam, barlet puff, pickled apple), smoked devilled egg (chorizo yolk ganache), poached egg (squid sofrito, country bread, paprika hollandaise) and strawbverry shortcakes, caramelised pineapple with coconut sorbet and mango & coconut cheesecake in special desserts section.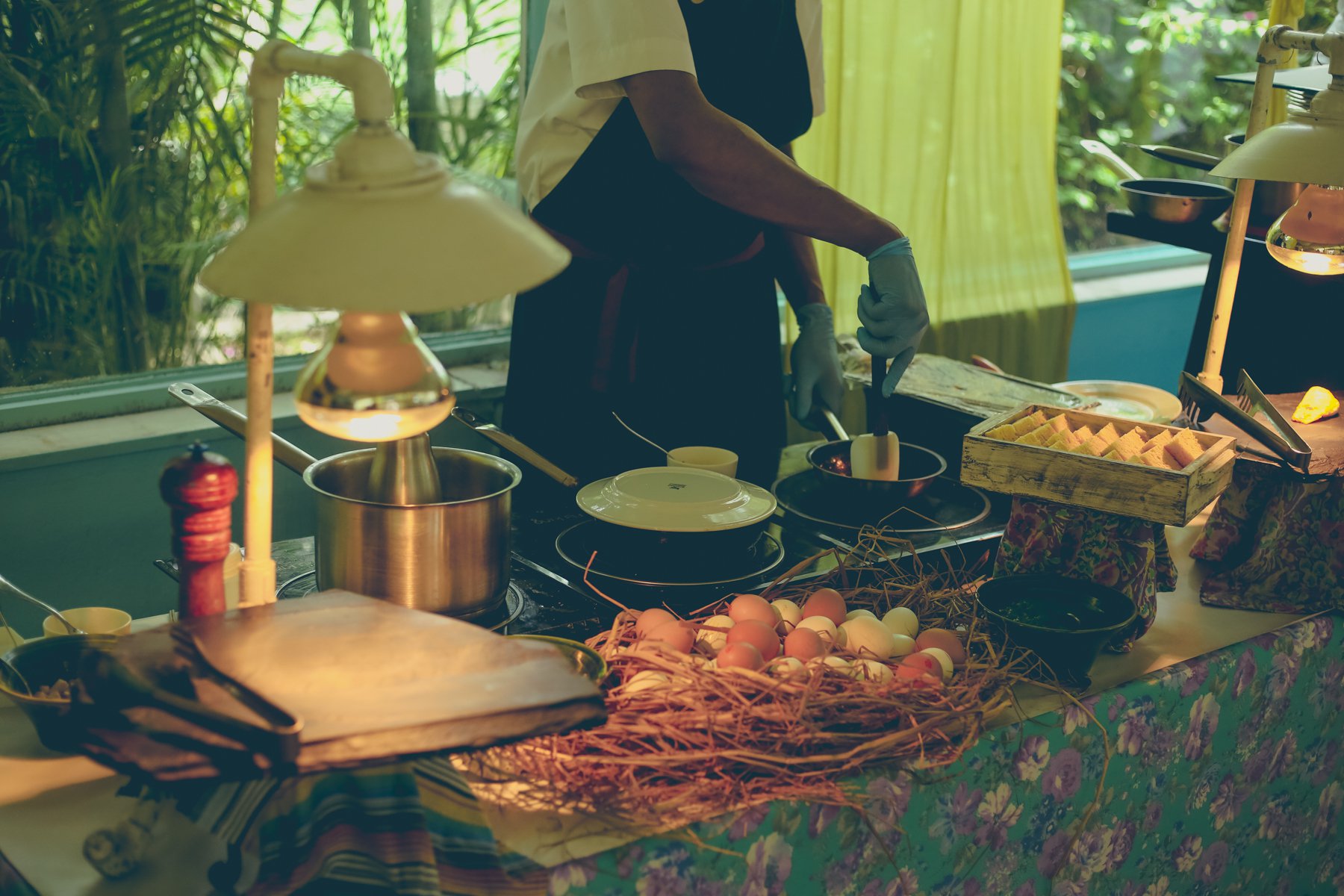 2. Edesia at Crowne Plaza 
Timings: 12:30 PM to 4 PM 
Price: ₹2,100 approximately, with a glass of wine complimentary. 
The chefs are preparing a hearty meal fit for royals with hot cross buns, steam paupiette of fish with cananenni bean ragout, roaster leg of lamb with charred asparagus mint, bacon and cheese devilled egg, zucchini cake packed with creamed ratatouille, slice tenderloin in black bean sauce, potluck mac and cheese, baked potato for true gastronomic indulgence.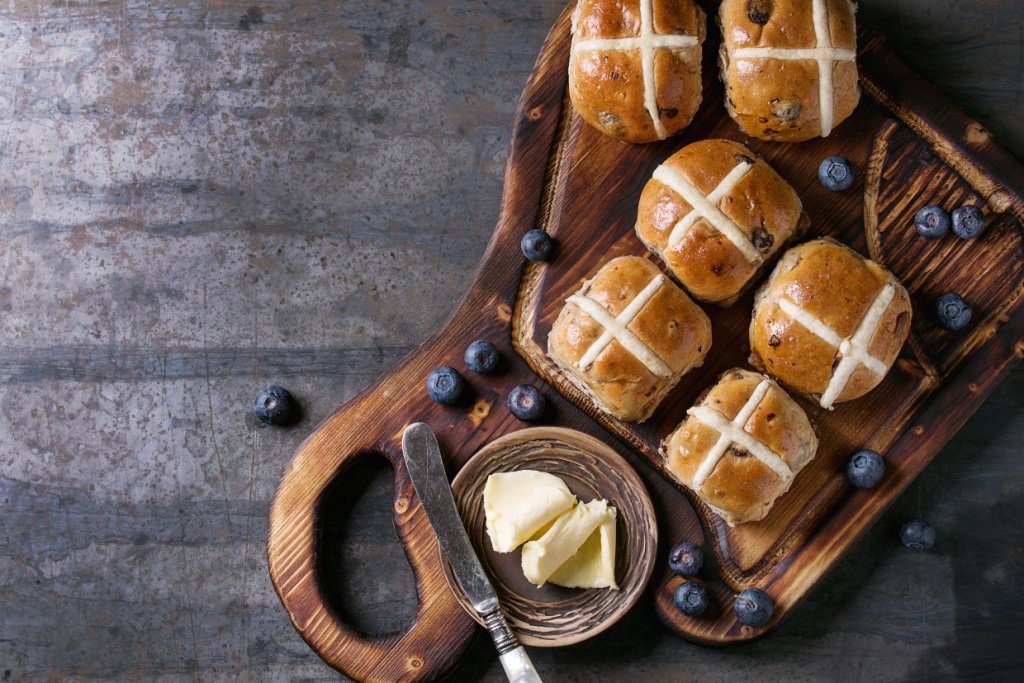 3. Anna Maya at Andaaz Delhi 
Timings: Noon to 4 PM 
Price: ₹2,300 onwards.  

Indulge in Anna Maya's popular 'lazy Sunday brunch' where you can enjoy immersive pop-ups featuring the visiting artisans from the mountains as well as relish signature recipes that bring out the Mountain love through locally sourced regional ingredients like Himalayan black salt, Black soya bean sprouts, Himalayan honey, Ladakhi black peas, Zakia seeds amongst others.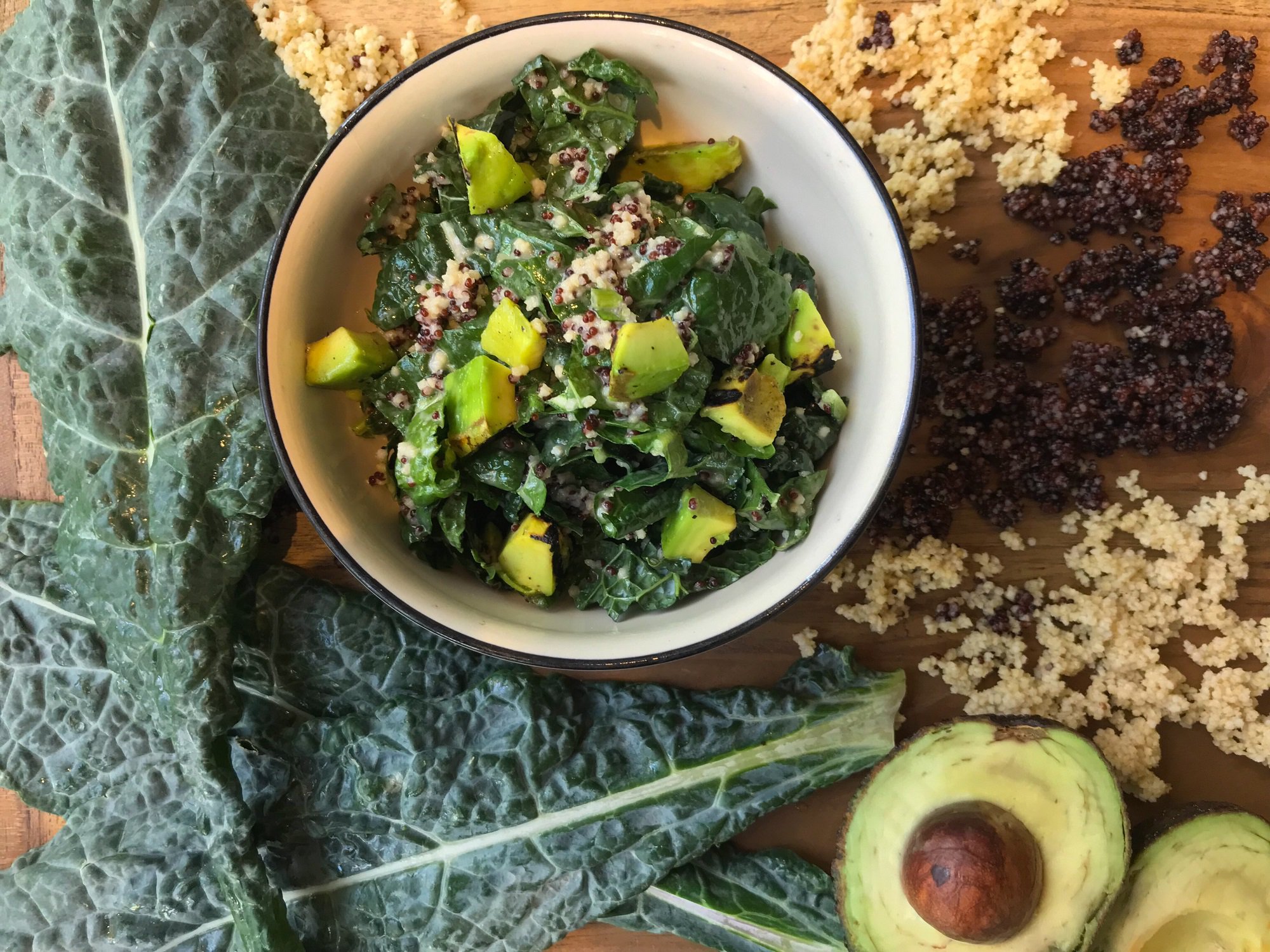 4. Together At 12th at Le Meridien Gurgaon 
Timings: 12 PM to 4 PM 
Price: ₹3,100 approximately  

Brunch sounds like the ideal start to your day at Gurgaon's latest attraction, located on the 12th floor. With a spread like never before, be sure that you will be fed the most scrumptious meal; from juicy roasts to dessert bars, and unlimited fruity spiked punches and cocktailspaired with a live jazz performance by Krishna and Prakriti.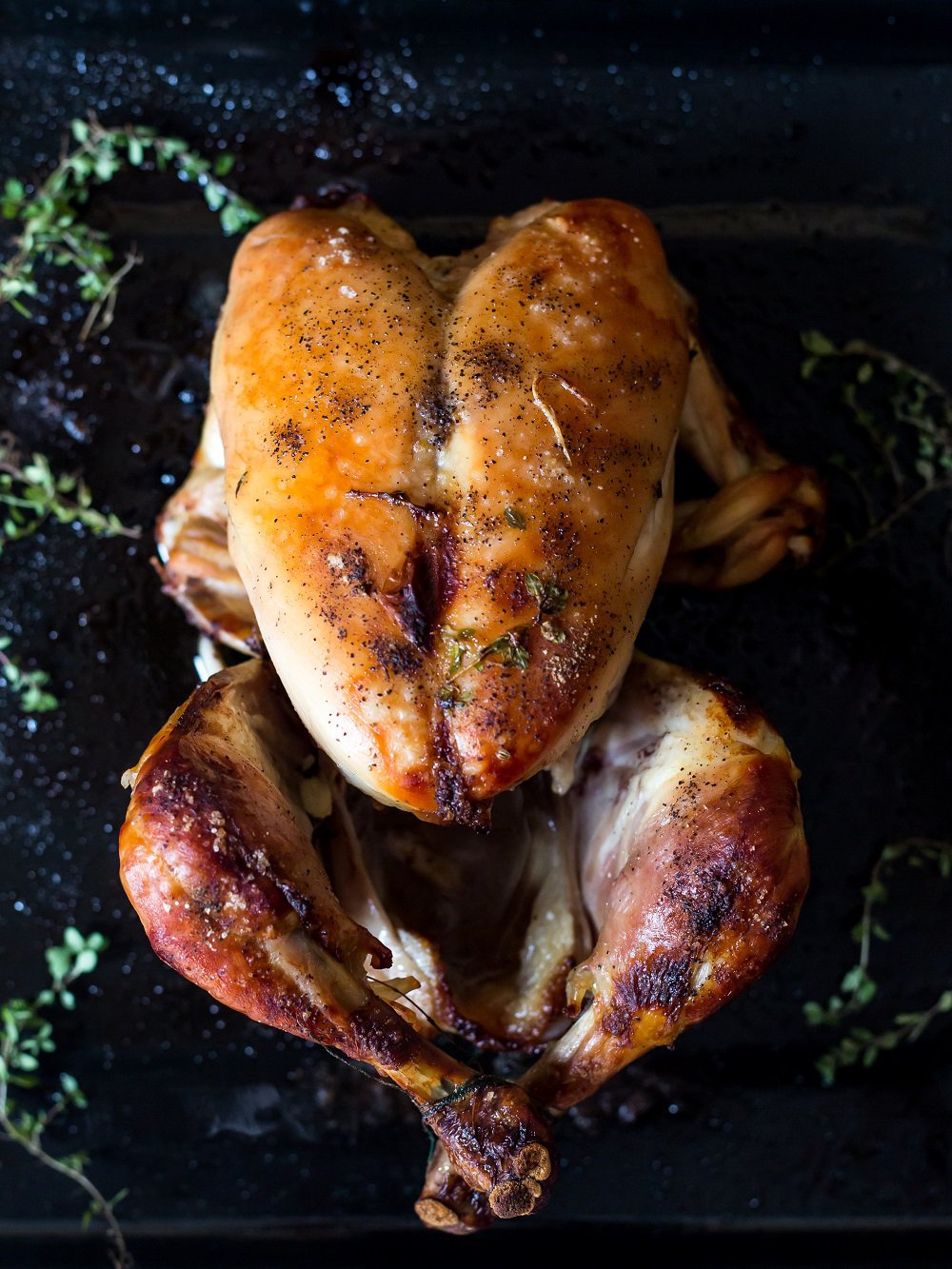 5. Pluck at Pullman
Timings: 12:30 PM to 3:30 PM 
Price: ₹4,450 approximately.  

Pluck is doing a Champagne brunch that includes pan Indian, global cuisines, cocktails and unlimited bubbly. The lavish spread will have a farm-to-table salad bar along with food stations including an antipasti bar, an Indian section, a Pan Asian station, hot nibbles on the wheels and not to forget a lip-smacking dessert counter.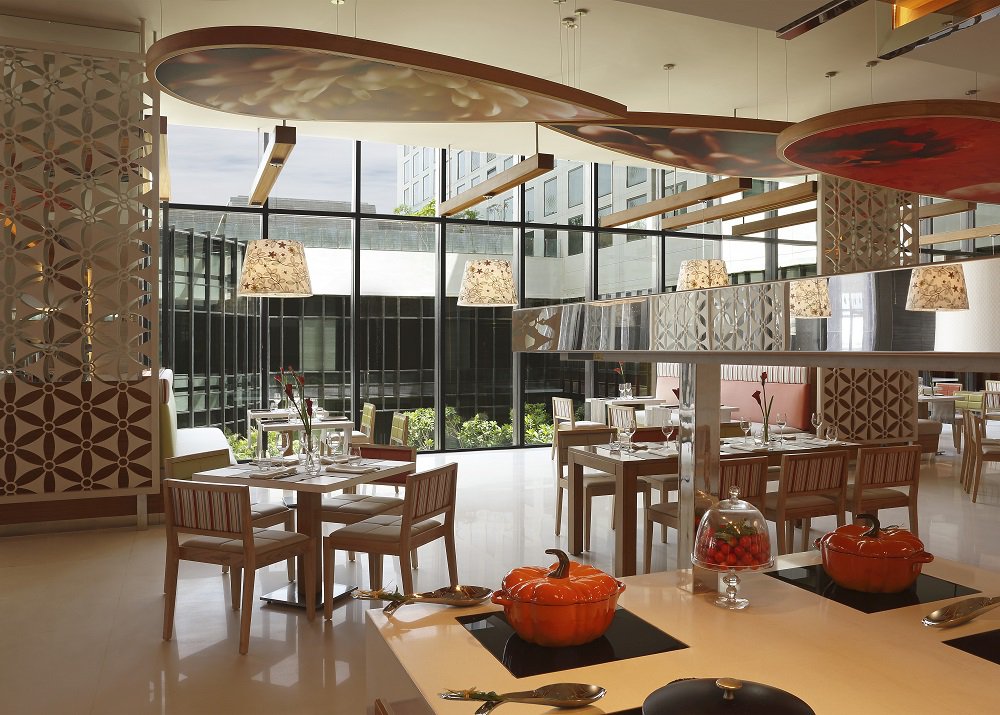 7. QLA 
Timings: 12 PM to 4 PM 
Price: On reservation. 

Gear up for a brunch that features a poached red snapper with buerre noisette capers and vegetable panache or chicken and sage for the mains. To top it off, the restaurant will serve etonmes or apple tarts for dessert.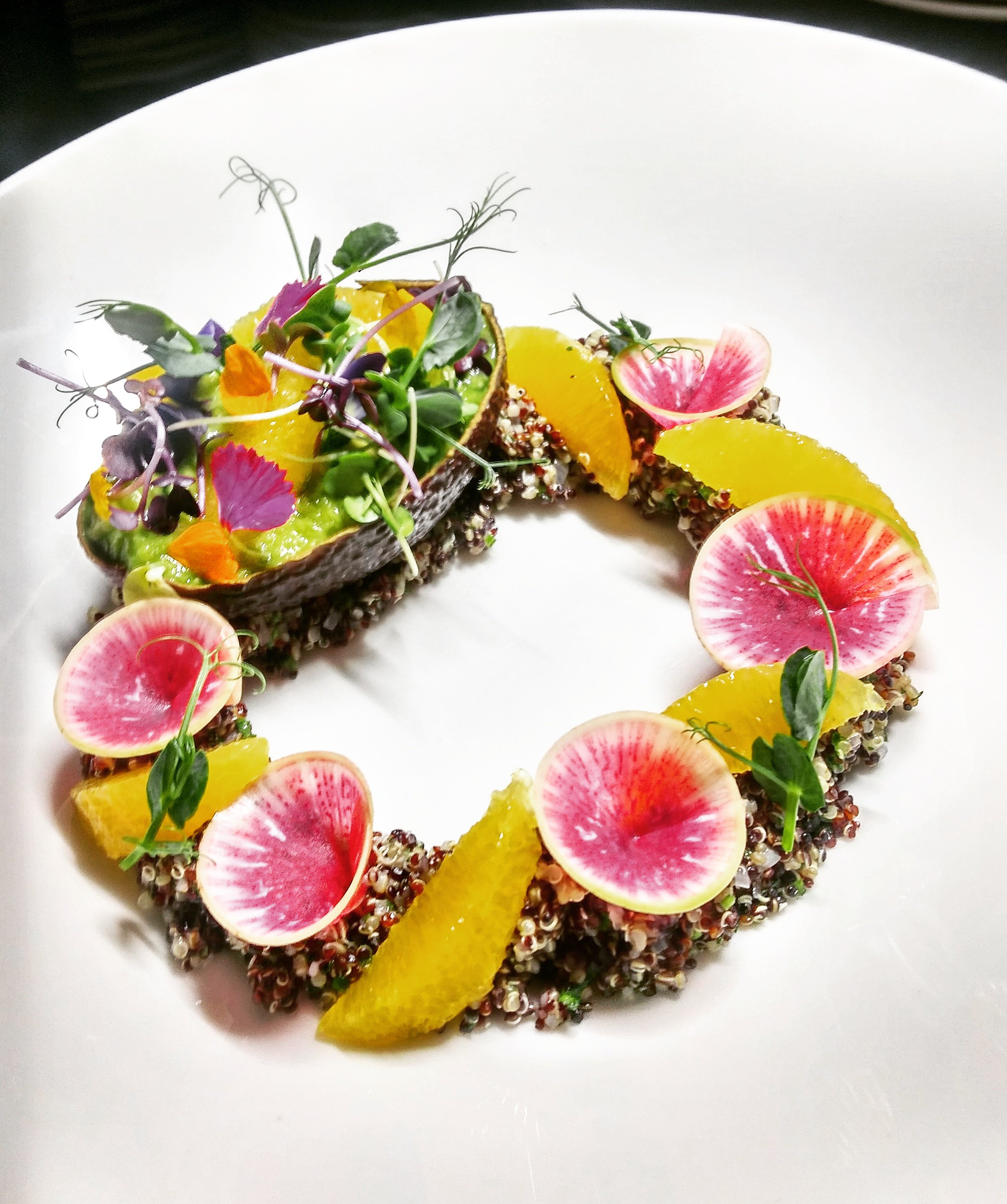 8. Routine Affair 
Timings: 11 AM to 2 PM 
Price: ₹2,000 approximately.  

Kickstart your Sunday with a wide selection of soups, appetizers, eggs, pastas, Thai & coastal curries, chicken basilico, Hungarian lamb goulash and desserts.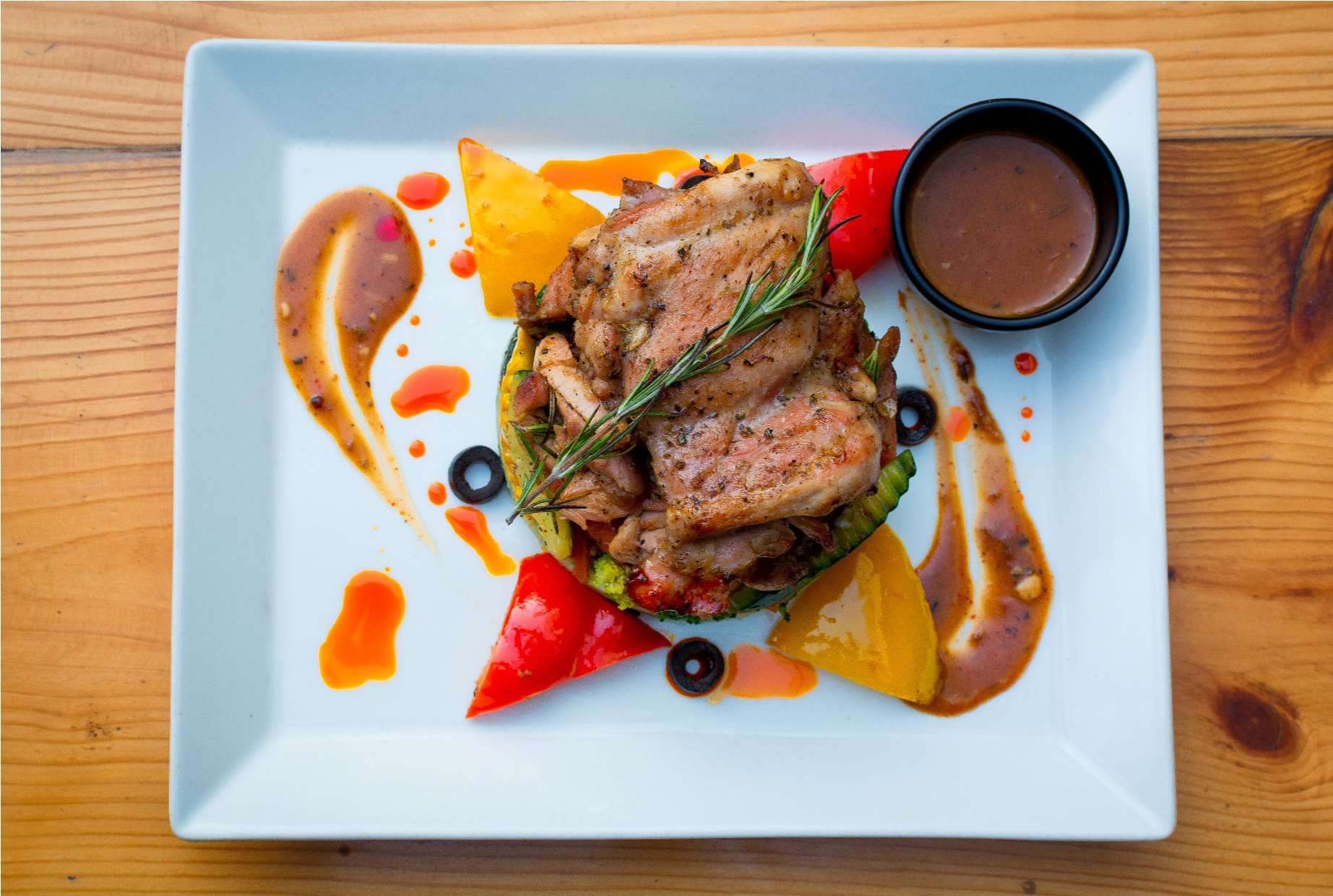 9. Cafe NH8 at Radisson Gurgaon  
Timings: 12 PM to 4 PM 
Price: ₹1,300 Approximately
NH8's Sunday brunch is a widespread buffet that gives you all you can binge on. It's a signature Radisson spread to be enjoyed with family and friends, alike and it's the dessert selection – chocolate-coated Easter eggs – that is to die for.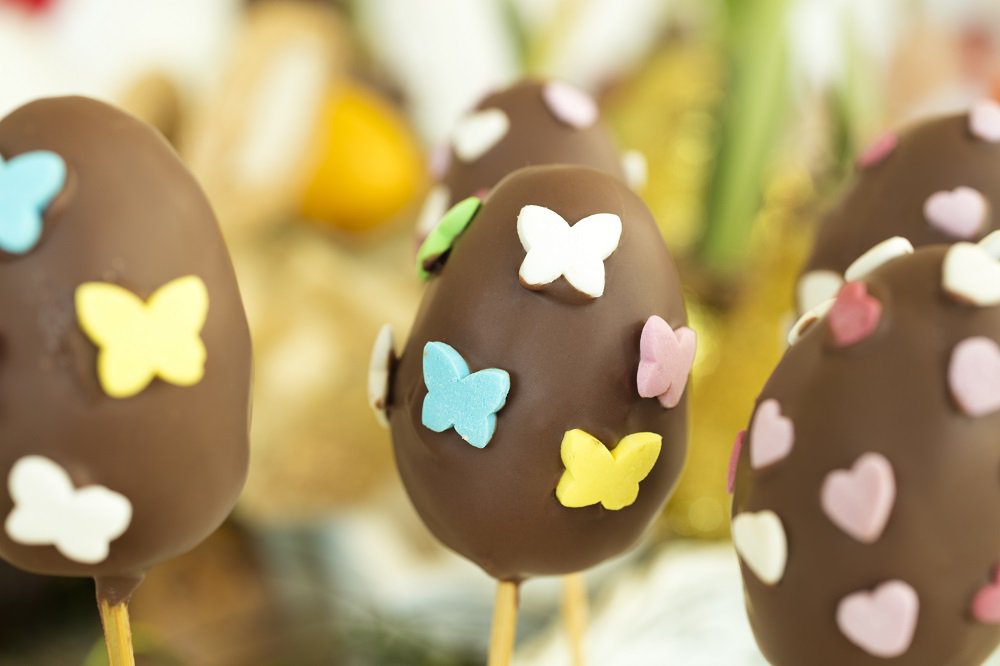 10. Sevilla at The Claridges 
Timing: 11 AM to 4 PM 
 Price: ₹2,000 approximately
Known to be a favourite place for Sunday brunches, Sevilla has an antipasti menu that is as exhaustive as their main course. Choose from a cured meat platter, insalata caprese, chicken paillard and a baccolo bianco; an indulgence of meats and cheeses in equal measure.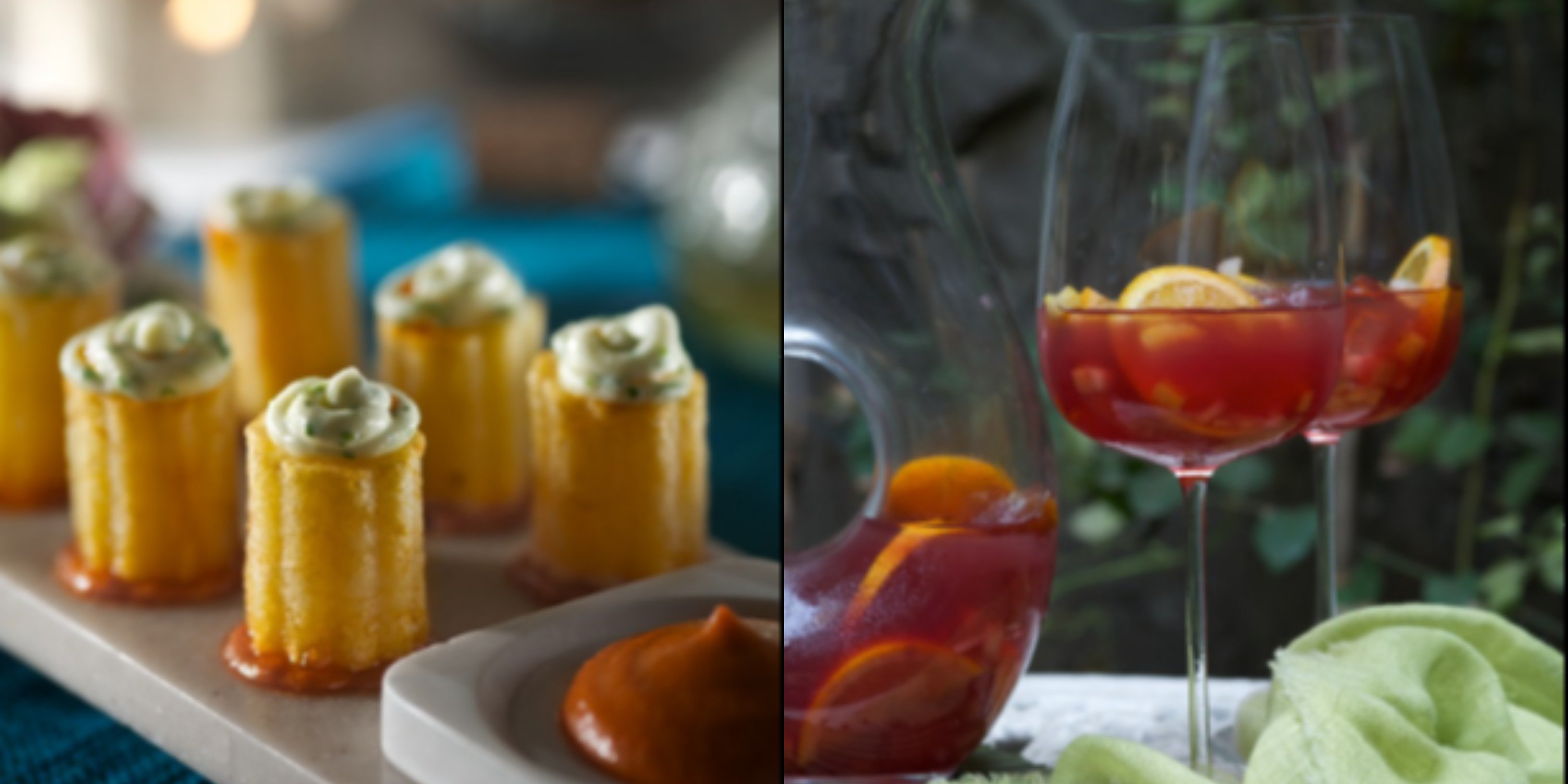 11. Soda Bottleopenerwala 
Timings: 12 PM onwards 
Price: ₹99 and upwards. 
The capital's favourite Parsi cafe is known primarily for its delectable brunch menu. But, this Sunday, SBOW is curating Easterwala Edu, a 'totally cracked experience' as they're calling it with all of their egg-based dishes available starting from noon. It's going to be a binge fest, undoubtedly.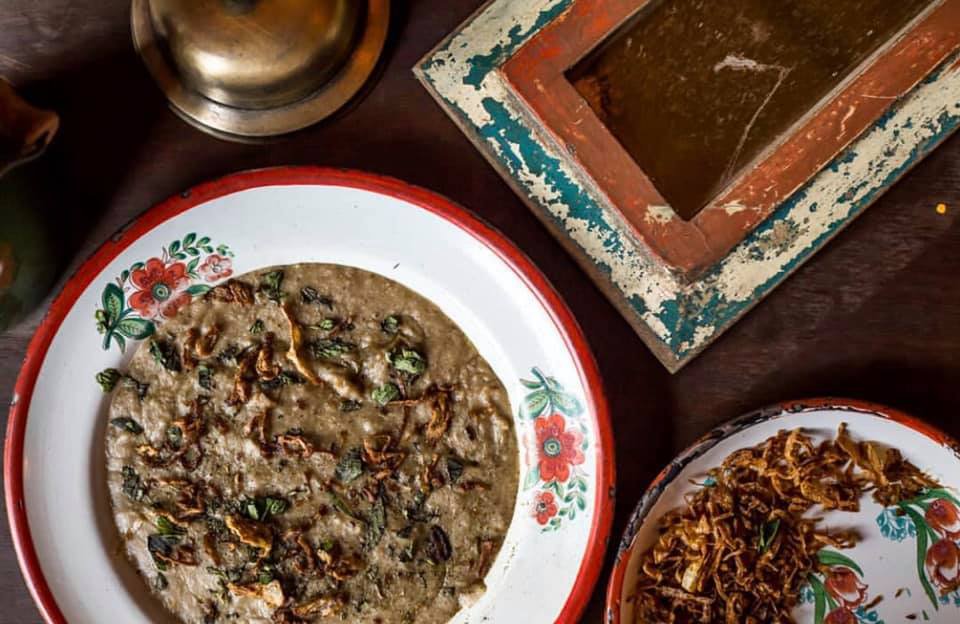 12. Olly, Olive's All Day Cafe & Bar
Timings: 12 PM to 4 PM 
Price: ₹1,500 onwards
Olly is known for its all day dining services but their Sunday brunch comes with live music, extra sweet treats and goodie bags that shout Easter! They're calling it the 'Happy Hoppy' brunch and sure looks like one.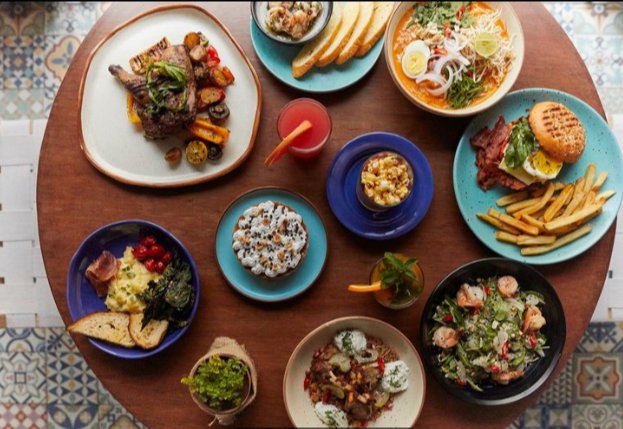 13. La Roca 
Timings: 12 PM to 4 PM 
Price: ₹2,300 approximately
Newly opened in the NCR, La Roca's brunch includes fillet of sole chilli garlic grilled borth ramen and veggies, beetroot carpaccio with goat cheese and walnuts, mixed seafood salad, lobster and bisque with pickle.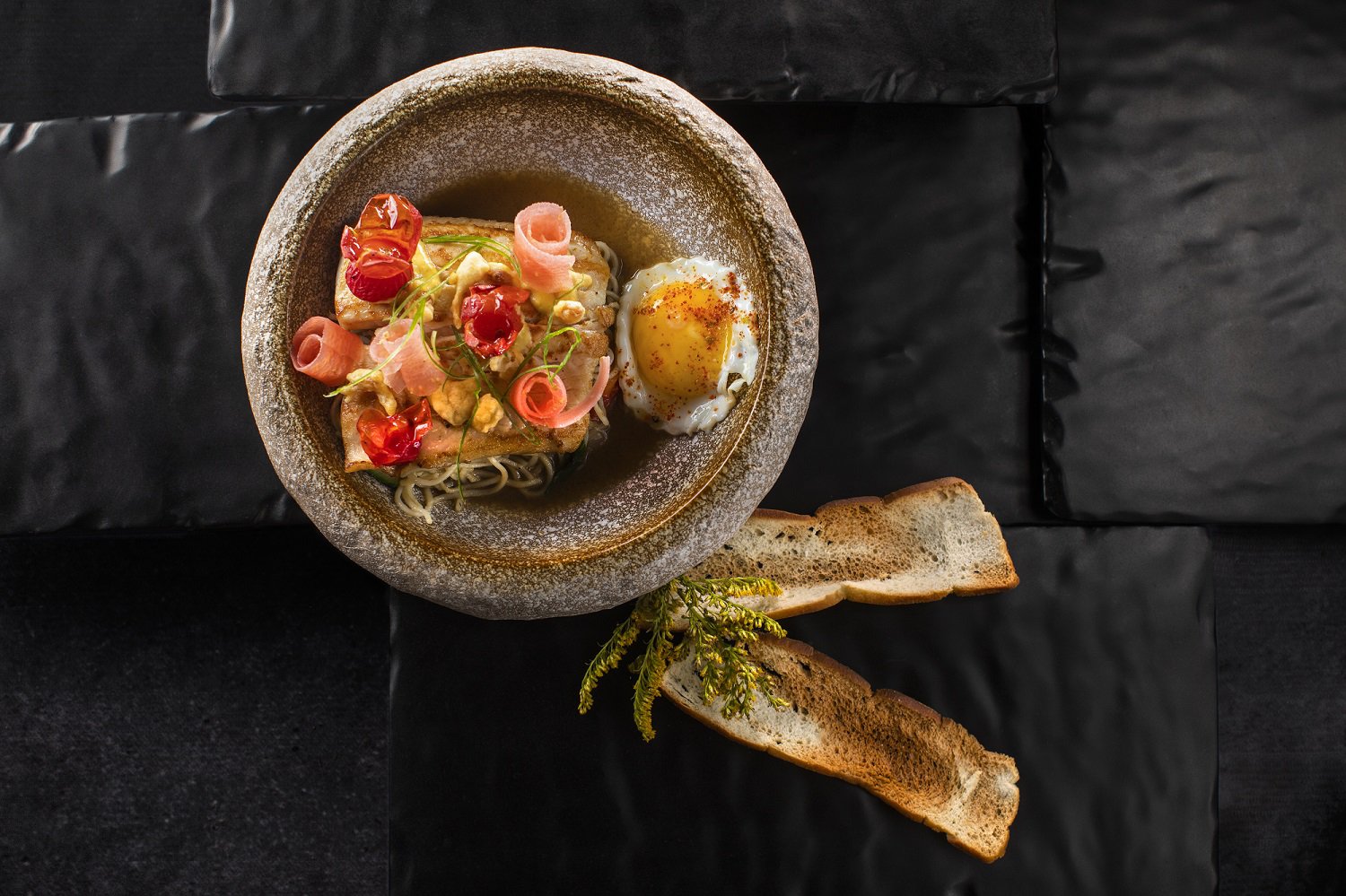 14. Kampai
Price: ₹3,899 approximately. 
Enjoy a sparkling Sunday at the Japanese cuisine restaurant that's spread over a 6-course menu. The highlights of the brunch include an assortment of breakfast items, luncheon entrée dishes including soups, starters, salads, carpaccio, ceviche, sushi rolls, mains and desserts while tapping on live music.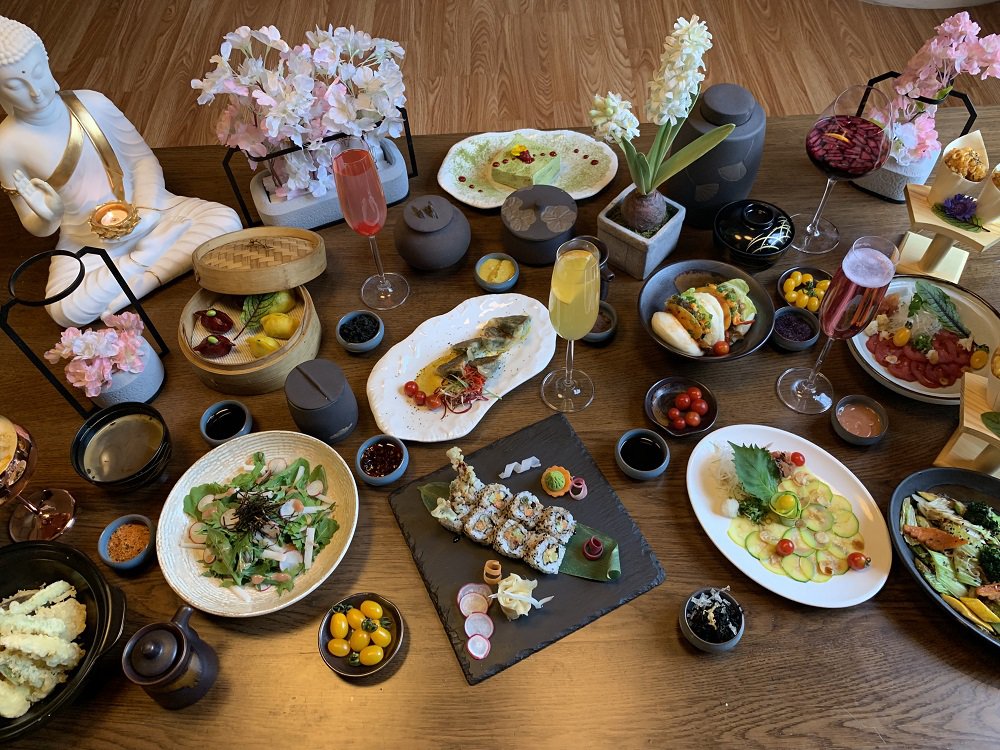 Happy Sunday-ing!