Looks like the municipal officials in Ranchi have had enough of this shit. Quite literally. Why else will they resort to this extreme step?  "Halla Bol, Lungi Khol Abhiyan," is an initiative where municipal officials are now taking away lungis of violators who are found defecating in the open. 
"We have just launched the campaign and we'll have to see the response. We want to embarrass those people who despite having a toilet defecate in the open. We want a clean city," Asha Lakra, Mayor, Ranchi Municipal Corporation told Scoop Whoop News.
Yes, locals are now living in fear of official lungi captors, an enforcement team whose only aim is to embarrass the shit out of defaulters.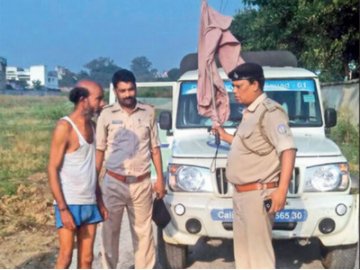 According to Times of India, several men on Sunday morning were punished by Ranchi Municipal Corporation Personnel for defecating in the open.Their lungis were forcibly taken away but were returned later after they pledged to never defecate in the open again. Some were even fined Rs 100.   
"It was a drive to show people how embarrassing it can be when you defecate in the open.The people who were caught have toilets in their homes. We made them promise that from now on they will use toilets," RMC city manager Shashi Prakash was quoted as saying. 
This bizarre but ambitious campaign launched on Sunday intends to make the city open-defecation free by September 30. Before that the officials had already brainstormed more controversial ideas. 
"There are plans to take away the water vessel from them, make them do situps or drop them at a faraway point and make them walk home," said Prakash.  
That's interesting!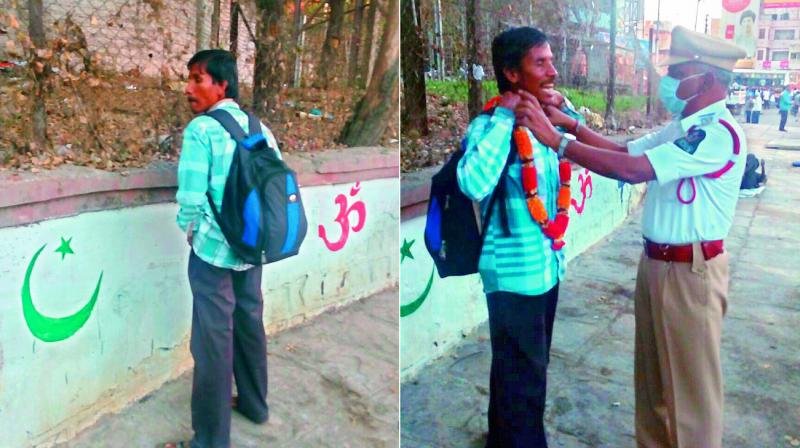 But Ranchi isn't the first one to adopt public shaming as a means to tame the public. Last year, Telangana Police launched a "Shame garland campaign" where people urinating in open were awarded a ceremonial garland for their bravery and shamelessness. And not just that, a team of close to 10 policemen made sure to cheer and clap loudly among civilians who were later introduced to the violator. 
Savage. 
(Feature image design :Gauri Saxena/ScoopWhoop  )