Farhan Akhtar became the first male goodwill ambassador for UN Women in South Asia, joining the ranks of Emma Watson, Nicole Kidman, Sania Mirza and Princess Mahidol of Thailand amongst others. The objective of this UN initiative is to end violence against women in the world.
He posted a picture on his Twitter feed of the entire MARD team which went along to share this honor with Farhan.
The MARD team at the UN with @ravikarkara .. Thank you Ravi, for your effort & enthusiasm. #Beijing20 @UN_Women pic.twitter.com/GfHtKw1JXD

— Farhan Akhtar (@FarOutAkhtar) March 11, 2015
You know him as the multi-talented actor-filmmaker, but there's more to him than that. Here's why we believe he's the best man to stand up for women:
1. He started the MARD (Men Against Rape and Discrimination) initiative in 2013, after the horrific Delhi Rape. He has been a strong advocate for women's rights ever since.
2. He directed a short film ' Positive ' starring Boman Irani, Shabana Azmi and Arjun Mathur, to raise awareness about HIV/AIDS as a part of the 'Jaago' series that was funded by the Bill and Melinda Gates Foundation.
3. He worked with Mumbai-based 'Magic Bus' to urge families to send their daughters to school.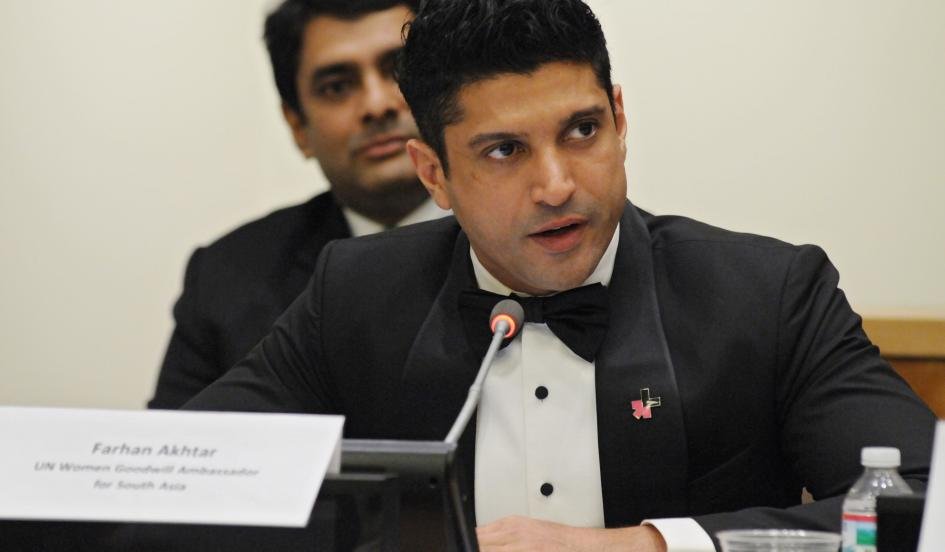 As Uncle Ben would say, "With great power, comes greater responsibility." We wish Mr. Akhtar all the success in his new role!
Image source: Newsweek