Ace doubles player Leander Paes and his big-serving partner Rohan Bopanna did not practise or play enough together to give themselves a decent chance to win a medal in the men's doubles event at the Rio Olympic Games, said the former's ex-partner Mahesh Bhupathi today.
"The (men's) doubles team was definitely under-prepared, in fact there was no preparation – that's the right word. They did not practise, did not play any matches together. Even when Leander and me were not playing on tour in 2004 and 2008 (Olympic Games in Athens and Beijing), we always came together, played a couple of tournaments together. That's what the Olympics demands," said Bhupathi here at the Khar Gymkhana here.
Paes, who played in his seventh Olympics, and Bopanna crashed out after losing their first round match in straight sets against the Polish pair of Lukasz Kubot and Marcin Matkowski.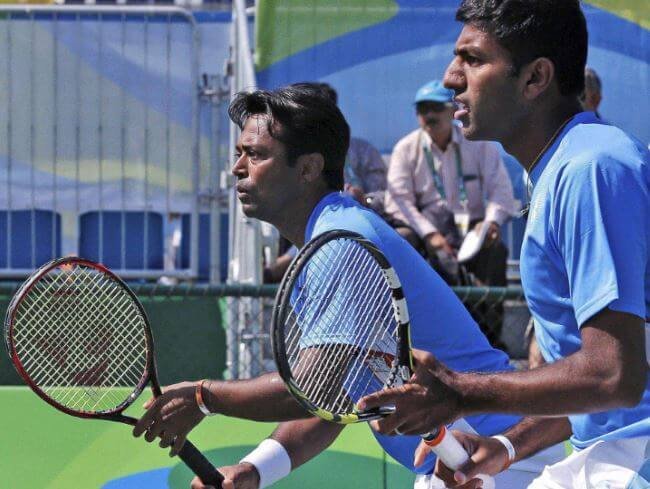 "We (he and Paes) won three hundred matches on (ATP) tour, (but) we (still) made an effort to do it. This time they went in cold. Obviously one (doubles) match against a dilapidated Korean Davis Cup team is not the way to prepare for the Olympics," said Bhupathi on the sidelines of the 11Even Sports Inter Schools Maharashtra table tennis tournament where he was the chief guest at the inauguration.
"That (medal) was never going to happen in the doubles. Our best bet was mixed (doubles), but unfortunately we (India) came close, but it did not happen," said the 42-year-old Bhupathi who has won three men's doubles and four mixed doubles titles in Grand Slam tournaments.
He was referring to Bopanna and Sania Mirza's loss in the semi-finals against the scratch US combine of Venus Williams and Rajeev Ram.
They then lost in the bronze medal play-off too to finish outside the medal bracket.
Asked whether he was disappointed at the controversial build-up around India's men's doubles team in the run-up to the Games and just before the duo stepped on court, Mahesh said he was happy things did not escalate.
"Everybody expected it. Everyone was keeping quiet till it actually surfaced. I am happy it did not get out of hand," he said.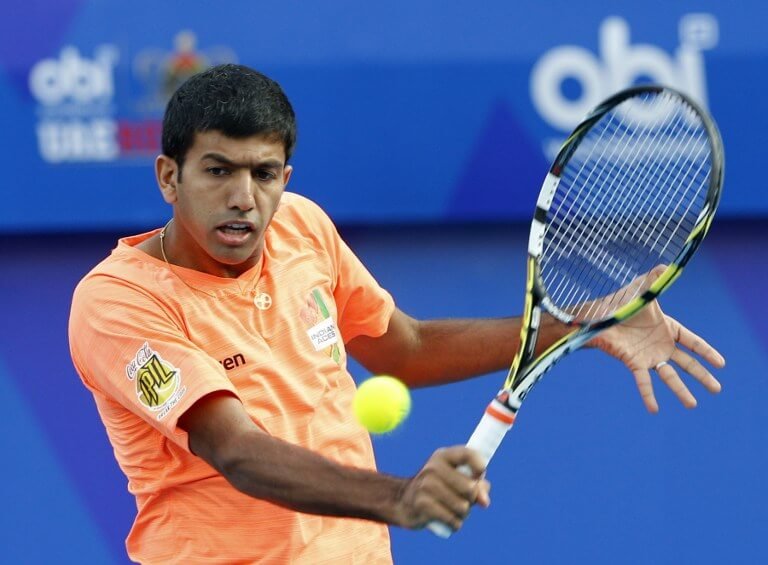 Bhupathi laughed when asked why does the men's doubles combination attract negative publicity leading into the Olympics as it did for the third time running.
"The next three will also be the same, nothing new. You saw the the comments yesterday about the two medallists (P V Sindhu and Sakshi Malik). Comments in India just fly," he said.
"All of us would have liked to win a medal. We came very close in 2008 — me and Leander and both of them (Bopanna and Sania) this year. Unfortunately in tennis it (chance to win medal in Olympics) comes only once in four years.
"Grand Slams come four times a year, otherwise we would all have won it (Olympic medal) already. That's the way the cookie crumbles. A lot of players who are not as accomplished as the four of us have won medals. That's the way it is.
"Nobody was more disappointed than the players themselves. Everyone worked for it and came up a little short," he added.
"They (mixed doubles pair) were very unlucky. They were so close (to reach the final). I mean, 3-1 up in super tie breaker and 6-2 in the first set. You have to give credit to Venus Williams who stepped it up and played amazing tennis in the super tie breaker," Bhupathi added.
He conceded he was surprised by the show put up by Sania's doubles partner Prarthana Thombare in the women's doubles, belying her low world ranking.
"They put in a lot of practice time. She (Prarthana) practises in Sania's academy. Obviously with Sania's ranking and her ranking being so different, they could not get into any tournament for practice. But they gave it their best shot.
"It was very surprising that her (Sania's) young partner was able to hold her own for three sets. Sania was very happy with the way her partner played. Hopefully she could get into the Fed Cup and do well," said Bhupathi.
Feature image source: PTI