Two high-intensity quakes rattled Bihar on Tuesday, May 12, claiming 15 lives and injuring 36 in the incident of wall and roof collapses just weeks after the April 25 temblor that left 58 people dead in the state.
Chief Minister, Nitish Kumar told newsmen, "We have information regarding death of 15 persons in incidents relating earthquake today. There is confirmation of six deaths and for rest, the confirmation process is on." Later in the evening, special cell of State Disaster Management confirmed 12 deaths while verification for other deaths was on. Meanwhile, officials in Delhi put the toll due to the fresh tremors in Bihar at 16.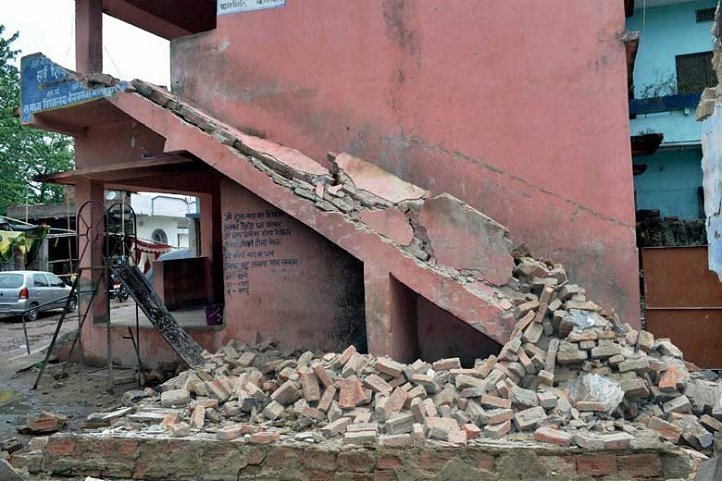 As per confirmed reports, three persons died in Patna, 3 in East Champaran, 2 each in Purnea and Darbhanga and one each in Sitamarhi and Siwan. One person died of heart attack while running out of his shop during temblor in Biharisao lane. A person died in an incident of wall collapse due to earthquake in Anand Bazar area, Danapur police station, officer in-charge said.
The Chief Minister held a meeting with officials shortly after the seven tremors, the first two measuring 7.3 and 6.2 on Richter Scale and the rest of moderate magnitude, rocked Bihar during the day. On the instructions of the Chief Minister, the district administration has made necessary arrangements in Gandhi Maidan for panic stricken people staying out in the open apprehending more tremors.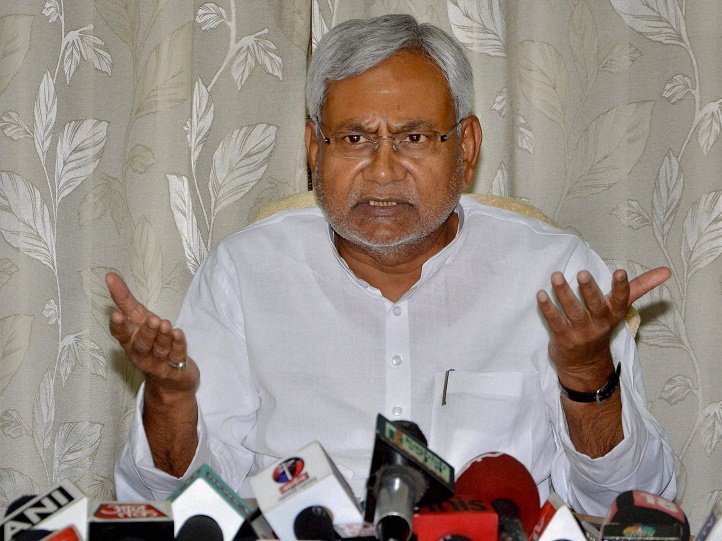 The Chief Minister also visited Gandhi Maidan and other parks and allayed fear among people. He also ordered closure of all schools in Bihar for summer vacation from tomorrow itself. "Summer vacation is scheduled to start in schools in the next 2-3 days. So I have ordered to advance it and declared holidays from tomorrow itself in the view of fear due to quake and possibility of more aftershocks," he said.
Frightened by chance of aftershocks, people have rushed, people have rushed to parks and other open spaces in other parts of Bihar too, to spend the night with families there. Families resting in parks could be seen in Darbhanga, Motihari, Purnea and other parts of the state. The leaves of doctors have been cancelled and health department has issued alert in major hospitals in Patna and other parts of the state.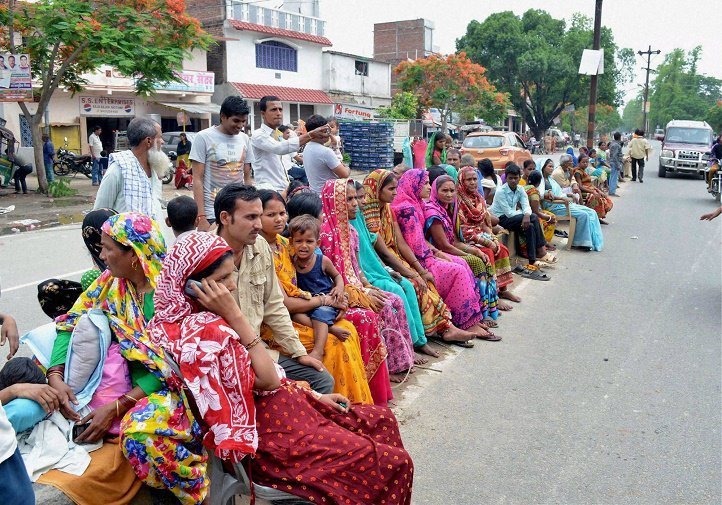 Nitish Kumar has ordered field officers to visit every village to assess the details of casualty due to successive tremors today and provide assistance to people immediately. He said Bihar was sensitive from the earthquake point of view as major parts of it fall in seismic zone 4 and 5.
"An environment of fear is gripping people after today's powerful aftershocks," he said. The chief minister urged people, particularly those living in high-rises, to carefully examine whether any crack had appeared after the quake and inform administration so that engineers could assess the damage and do the needful.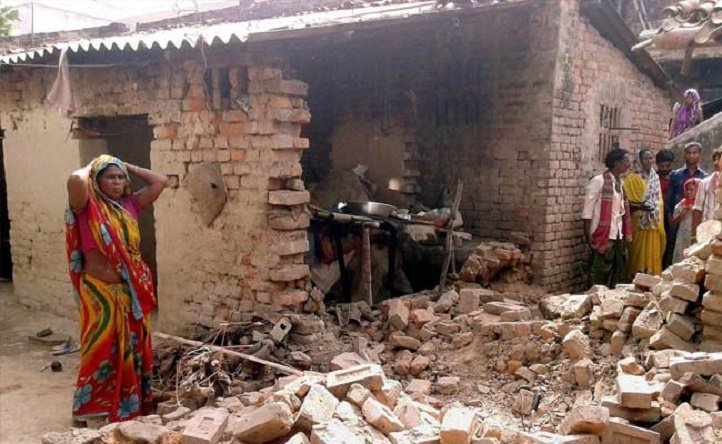 A second quake was experienced at 1.09 pm which measured 6.2 on the Richter scale, the MeT office said, adding, five more temblors of moderate intensity were recorded in the state after this. The state government, the CM said, would advertise do's and don'ts in case of earthquake in newspapers for the benefit of the people.
Kumar, who was at his 7 Circular Road residence here, rushed out of the building to the lawn, sources in the CM's residence said. Sources in Raj Bhawan said Governor Keshari Nath Tripathi, who was in his chamber, too came out of the building after the temblor. Senior BJP leader and former Deputy Chief Minister Sushil Kumar Modi left a press conference midway and rushed out of his Polo Road residence with the scribes.