Chetan Bhagat is a happy man these days, overjoyed in fact. This is after some words of praise from none other than the deputy chief minister of Bihar, Tejaswi Yadav. Yes, Yadav, Lalu Prasad Yadav's son, who hit headlines when it emerged that he is a Class 9 pass out.
Well, Yadav has just assured Bhagat "full cooperation" for the making the film on his 2014 best-selling novel titled 'Half Girlfriend'.  
Here is the letter from him that Bhagat shared on Twitter:
And he couldn't stop thanking him for that:
Half Girlfriend is a story about a boy who hails from a backward region of Bihar but wants an English-speaking, upper class Delhi girl as his girl friend. The movie will be co-produced by Ekta Kapoor and Chetan Bhagat. Mohit Suri  will direct the film while Arjun Kapoor and Shraddha Kapoor will play the key roles.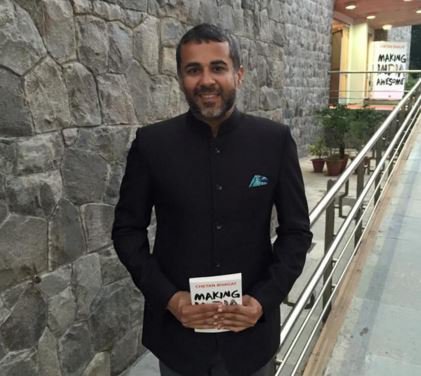 It is also pertinent to note that the novel came under criticism from the Dumraon Royal family who sent a legal notice to Bhagat and the publisher for portraying them as "gamblers and alcoholics".
Here are some awesome Twitter reactions to this exchange between Yadav and Bhagat:
(With inputs from PTI)