Launching a blistering attack on Prime Minister Narendra Modi, Bihar Chief Minister Nitish Kumar, on July 25, accused him of not honouring promises made for development of the state.
On the day Modi picked on Kumar on several fronts, the CM hit back with almost a point-by point rebuttal during a press meet in the course of which he twice played out old clippings of his speeches to counter the PM's assertions.
Kumar also asked what happened to Modi's promise last year to give special status, special attention and special package to Bihar. "People in Bihar are waiting," he said. While the PM stated that he had earlier spoken about Rs 50,000 crore package for Bihar, Kumar played a video footage of a speech in which Modi had spoken about special package for Bihar without specifying the amount.
Scoffing at Modi's remark that key ministries at the Centre were being headed by Bihar leaders, Kumar said under prime minister Atal Bihari Vajpayee, Defence, External Affairs and Railway ministries were with leaders from Bihar. "So, what is he (PM) talking about?" Kumar asked.
On Modi's remark that he, Kumar, had betrayed his mentor George Fernandes, Kumar hit back asking about the present status of BJP veterans like LK Advani, MM Joshi, Jaswant Singh, Yashwant Sinha and CP Thakur. "Where are they today?" he asked.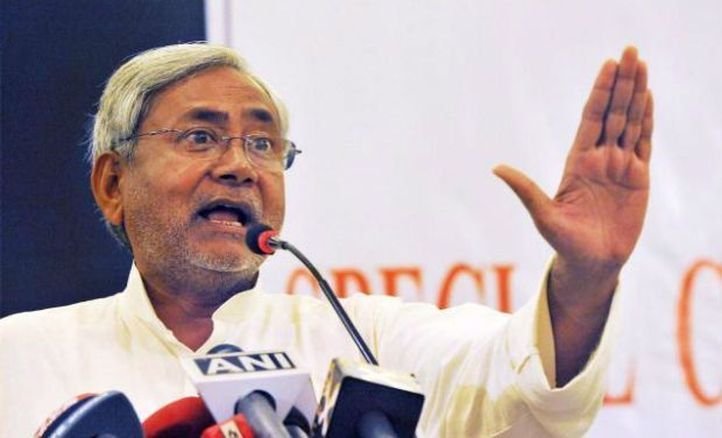 Kumar also took on Modi accusing him of "repackaging" old schemes with new names. In his speech, the PM had said that Kumar had last year told the people in the state that he would not seek votes if he is not able to provide electricity throughout the state.
For this, the CM played out another footage of his speech wherein he had said he will not ask for votes if the power situation in the state does not improve. Kumar then went on to cite figures to buttress his claim that the power situation has improved in the state.
He said BJP had in fact benefited from this as people in several villages got swayed by watching Modi's Lok Sabha poll campaign on television. Firing another salvo, Kumar said during the poll campaign, Modi had asked the electorate to give his party one opportunity to serve the nation. "The voters have given him that opportunity. He has not done anything for Bihar in the last 14 months. Yet, again he is back asking voters to give another chance to develop Bihar," Kumar said.
"Is it because you want additional charge as Bihar CM?" he asked the PM. Earlier, Kumar posed seven questions to him on retrieval of blackmoney, farmers' issues and the promises he had made to the state during Lok Sabha polls. "I am raising 7 critical issues-2 specific to Bihar and 5 that in my view people across India want to hear from the Prime Minister," Kumar said in a tweet.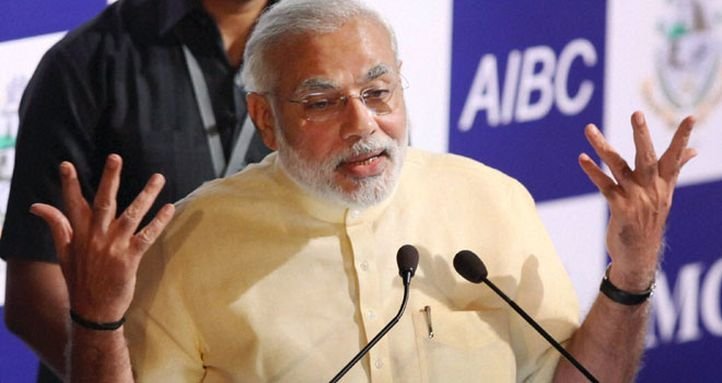 Taking a dig at the PM, he said, "We're grateful after 14 months, Modiji finds time to visit Bihar as we get ready to hear more promises what about the old ones? You promised special status for Bihar. 14 months and people are still waiting," the chief minister said in his posers to the PM.
"With 14th Finance Commission report and withdrawal of BRGF (Backward Regional Grant Fund), Bihar will lose Rs 50,000 crore in five years. Is this your cooperative federalism?" he asked.
"People are awaiting to get their Rs 15-20 lakh from the black money you promised to bring back from abroad. Could we hear something on this?" he asked.
"First U-turn on MSP, then your apathy towards farmers' distress and finally your new land bill. Is this what you promised to farmers?" he asked. "By 2022 you have promised house for everybody with facility of electricity and water. How would this be fulfilled without allocation of fund or any plan so far?" he asked.
"You started Jan Dhan scheme in the way to make people believe that it's not only a bank account, but it's opening peoples fortune. Today more than 70 per cent accounts are ineffective. Nobody knows how poor would be benefited from such bank accounts?" he asked.
Kumar also alleged that a few capitalists had benefited from the central government and asked when a chhe din would come for the common man.