With reports of eight fresh deaths on Thursday, the total toll in Bihar flood increased to 135, with Bhojpur district accounting for 12 deaths in the second round of floods due to the swollen Ganga. The flood, caused by a spate in the Ganga, Sone, Punpun, Burhi Gandak, Ghaghra, Kosi and other rivers, has affected 31.33 lakh people in 1,934 villages in 12 districts, a Disaster Management Department statement said.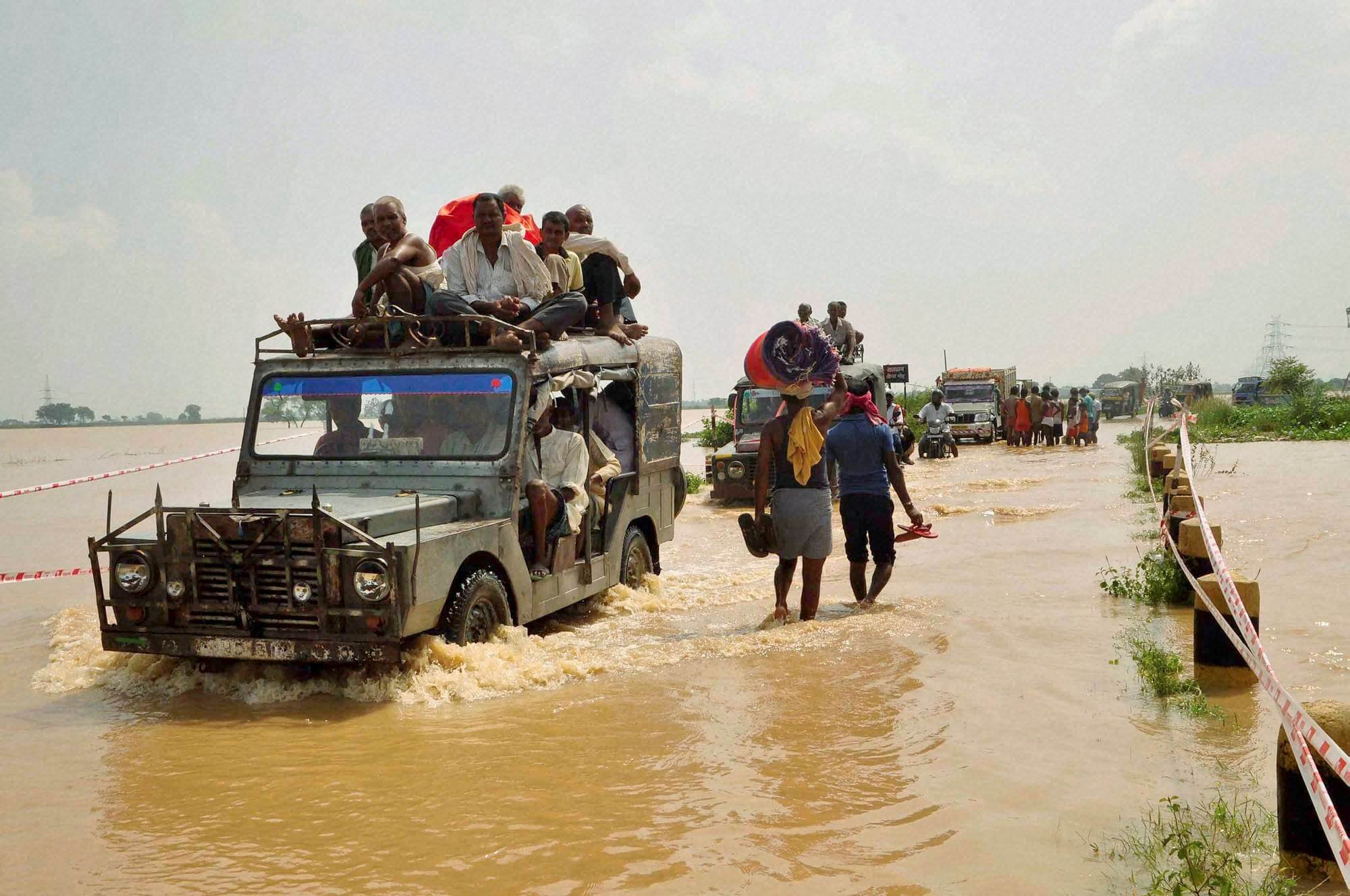 After Bhojpur district, the maximum number of deaths in the second round of floods in the state were reported from Vaishali (7), Samastipur (6), Saran (5), Bhagalpur and Khagaria two each and Buxar, Lakhisarai and Munger one each. The Ganga was flowing above the danger mark at seven places in various parts of four districts – Digha ghat, Gandhi ghat, Hathidah in Patna, Bhagalpur and Kahalgaon in Bhagalpur district, Munger district and Buxar district.
The 12 flood-affected districts are Buxar, Bhojpur, Patna, Vaishali, Saran, Begusarai, Samastipur, Lakhisarai, Khagaria, Munger, Bhagalpur and Katihar, the statement said, adding 28 cattle also perished in the deluge. A total of 3.44 lakh people were evacuated, the release said, adding 433 relief camps were being run in the flood-hit areas, giving shelter to 1.74 lakh people.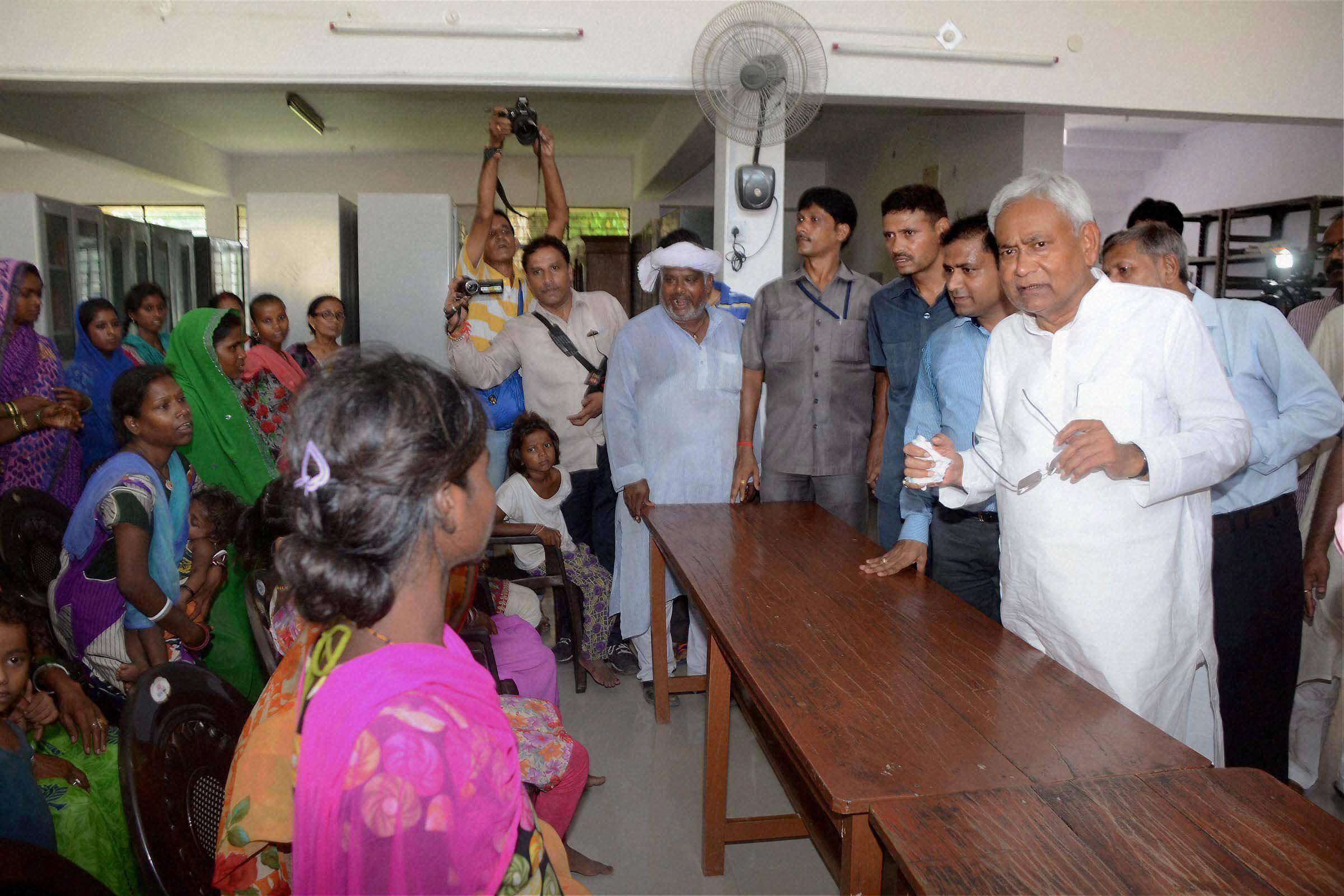 A total of 227 medical teams were providing services to the affected. Besides, 108 camps have been opened for animals, it said. Chief Minister Nitish Kumar visited various relief camps in Patna to interact with those residing in camps. Kumar visited various relief camps at Maner, Digha, Patna and ohers accompanied by Water Resources Minister Rajiv Ranjan Singh, Chief Secretary Anjani Kumar Singh, DGP P K Thakur, Patna DM Sanjay Kumar Agarwal and other senior officials.
Altogether 2,333 boats are being plied by the government to evacuate the affected people to safer places. National and State Disaster Response Forces have already been deployed in various parts of the flood-affected districts, the statement added.
(Feature image source: PTI)