Bihar on Saturday claimed to have formed the world's longest human chain with Chief Minister Nitish Kumar, political leaders, cutting across party lines, and citizens held each other's hand to reaffirm commitment towards liquor ban.
The 45-minute-long human chain started at 12:15 PM at the historic Gandhi Maidan when Chief Minister Nitish Kumar floated colourful balloons, and ended at 1 PM.
The chief minister joined hands with RJD supremo Lalu Prasad on the one side and state Legislative Assembly Speaker Vijay Kumar Chaudhary on the other to begin the chain of people to express unity in support of prohibition.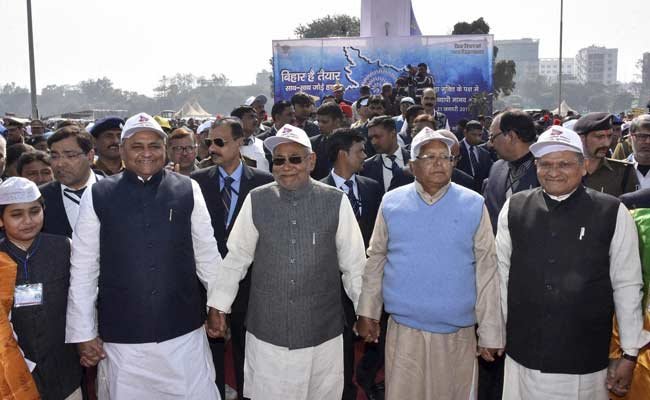 Legislative Council Chairman Awdesh Narayan Singh, Deputy Chief Minister Tejaswi Yadav, state Congress President and minister Ashok Choudhary, NCP General Secretary and MP Tariq Anwar and a host of ministers and legislators held each other's hand at the begining of the chain which branched to different directions to stretch across Bihar.
Opposition BJP which lent support to the human chain joined the queue in Siwan, where their two-day state executive committee meeting is beginning on Saturday.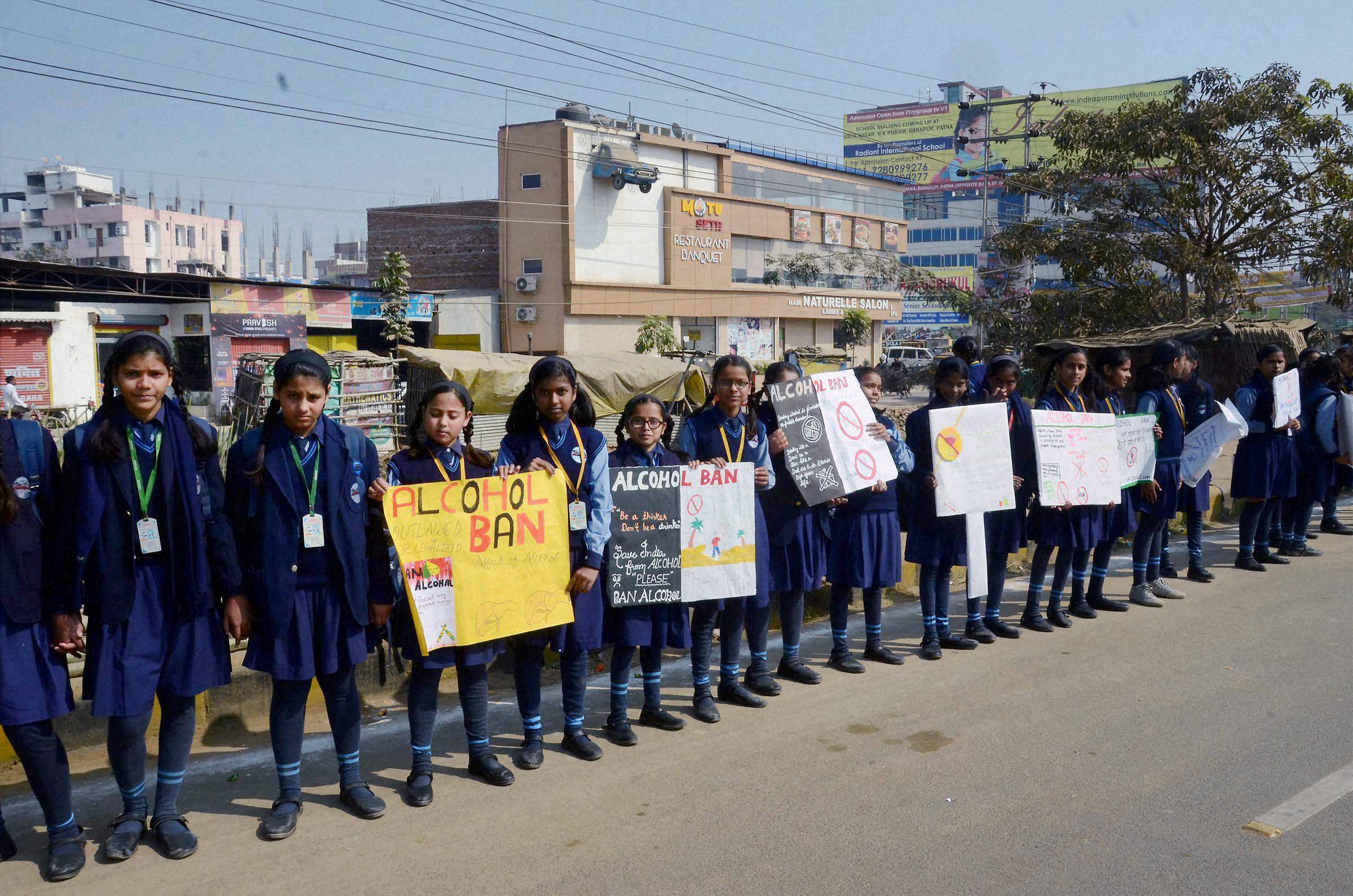 Top BJP leaders Sushil Kumar Modi, Union minister of state Ramkripal Yadav, Leader of Opposition in Bihar Assembly Prem Kumar, party national spokesman Shahnawaz Hussain and party MP from Maharajganj Janardan Singh Sigriwal joined each other's hand in Siwan as part of human chain.
The CM, Lalu Prasad and other leaders stood in lines to form a map of Bihar in Gandhi Maidan. A picture of liquor bottle with a cross sign was drawn in the middle of this map to give the message against alcohol.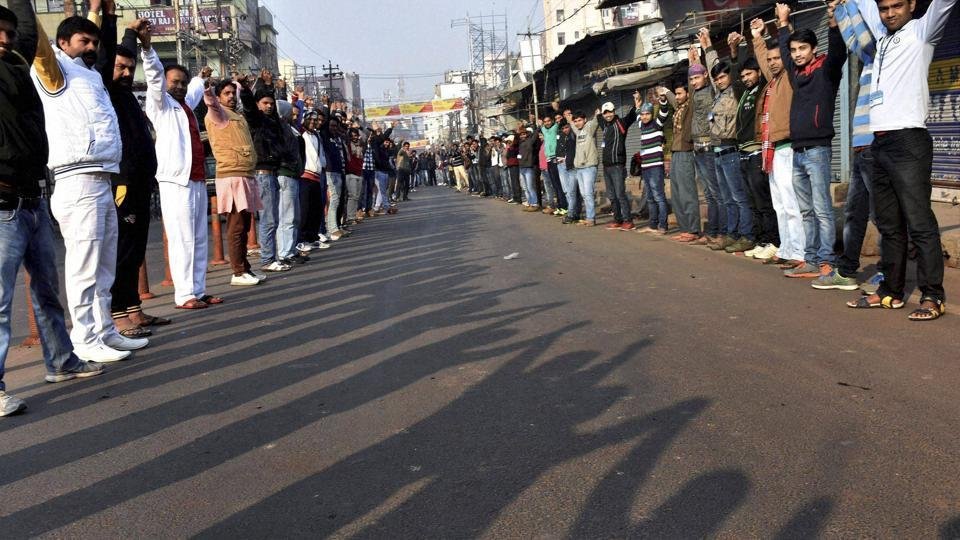 Bihar was written in dark black colour in the middle of the map so that a clear picture of the event is captured through ISRO sattelite, drones and helicopters.
To display communal harmony, four children dressed in traditional attires of hindus, muslims, sikhs and christians stood by side of the CM and Lalu Prasad.
The human chain is estimated to cover a distance of 11,292 km involving two crore citizens.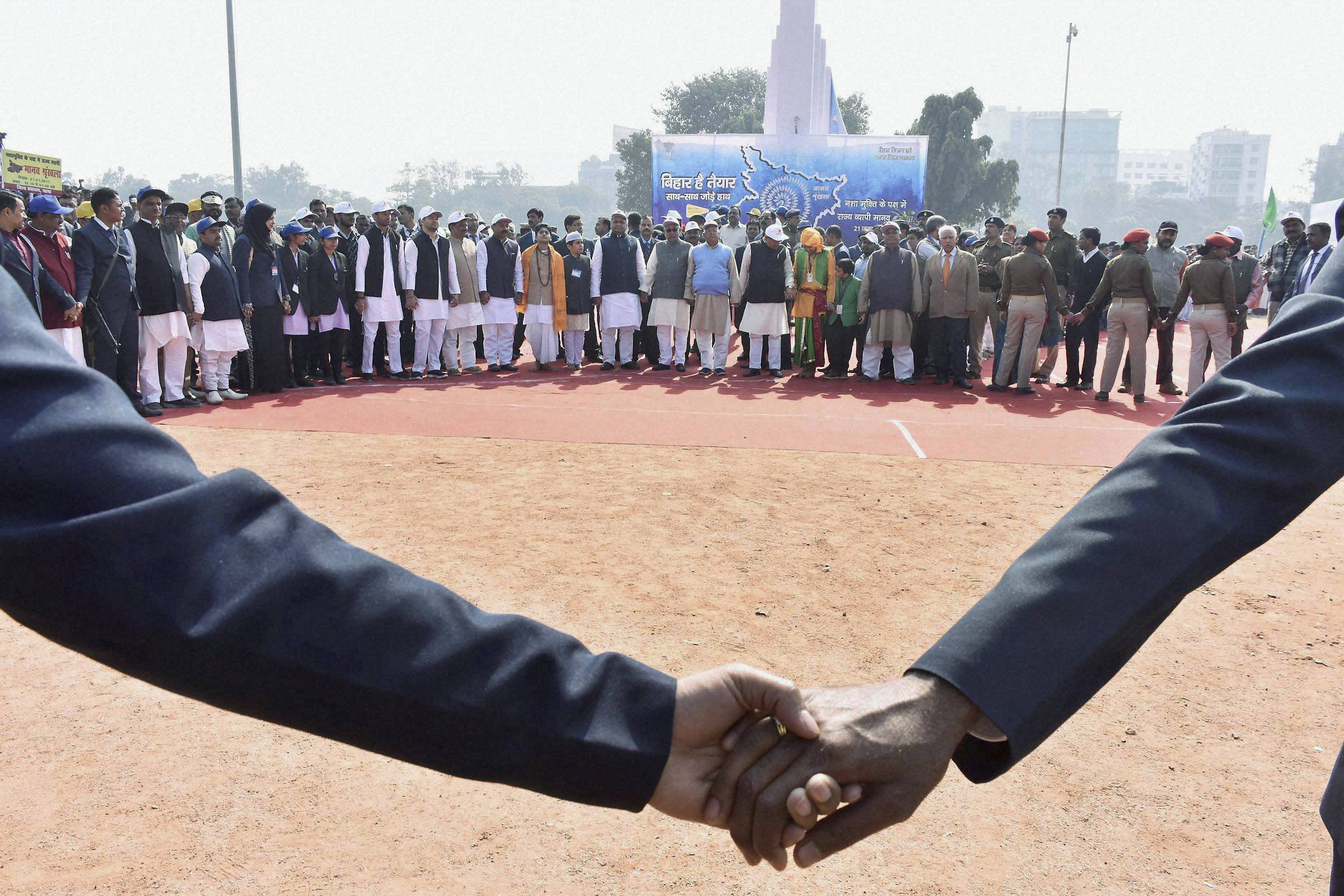 The Bihar human chain is tipped to be the world's longest so far. The previous record is of 1050-km-long human chain which was formed in Bangladesh in 2004.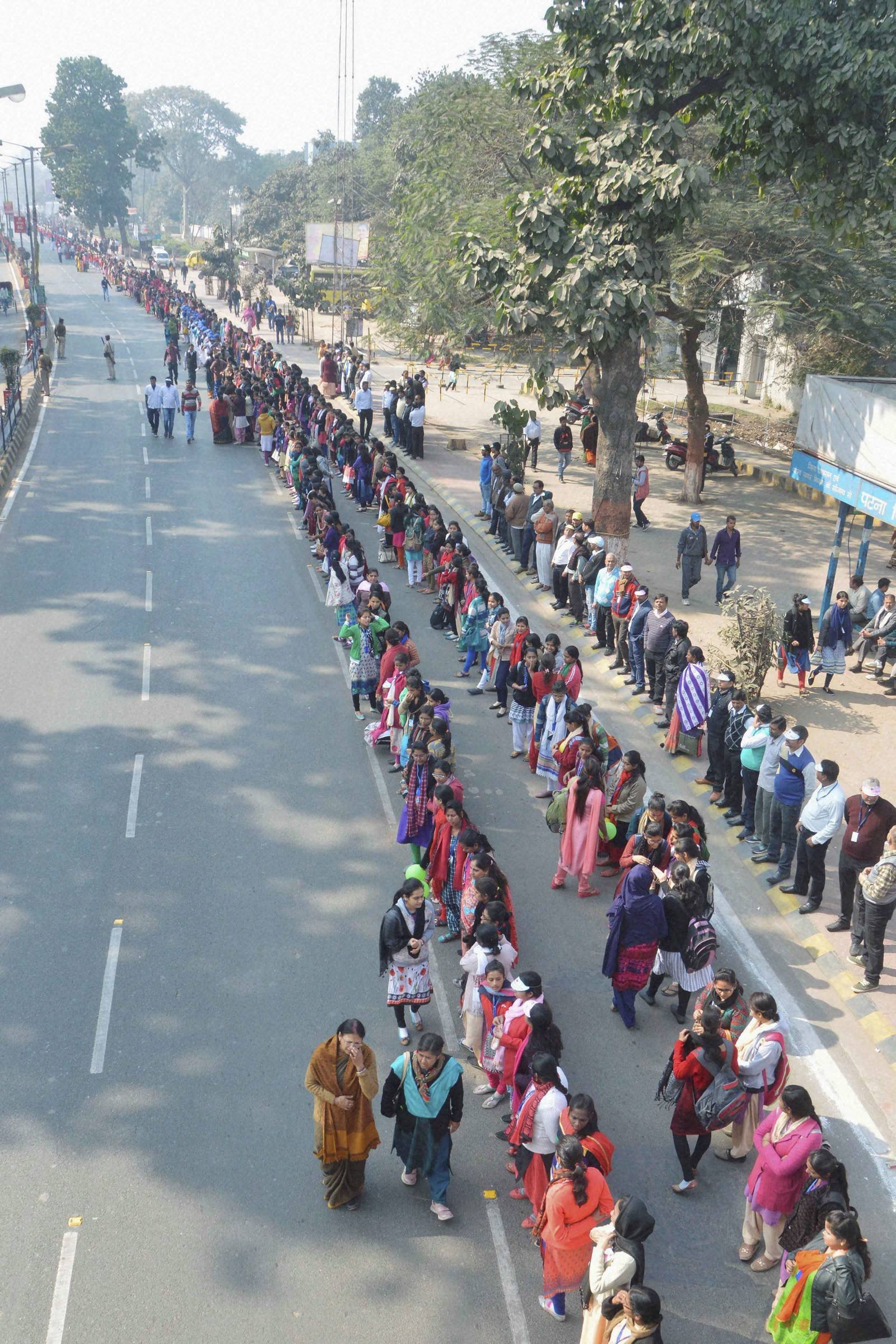 Though reaction of the CM on today's mammoth event is yet to come, RJD supremo Lalu Prasad told reporters all parties and citizens in general were together to fight evil of liquor.
Congress state President and minister Ashok Choudhary, whose Education department is the organiser of the human chain programme told reporters that it was the biggest social congregation of people in the country after Independence.
Feature image source: PTI/File Photo