All that Bihar minister Khurshid Alam alias Feroz Ahmed did was say 'Jai Shri Ram' and announce publicly that he worships both 'Ram and Rahim'. A move towards communal harmony, you would think?
Not really, if a number of prominent Muslim clerics are to go by. First, a senior cleric forced the minister to apologise for his statement and read the Kalma-E-Shahadat to 'return to Islam' and now, a number of others have said that Alam needs to remarry his wife!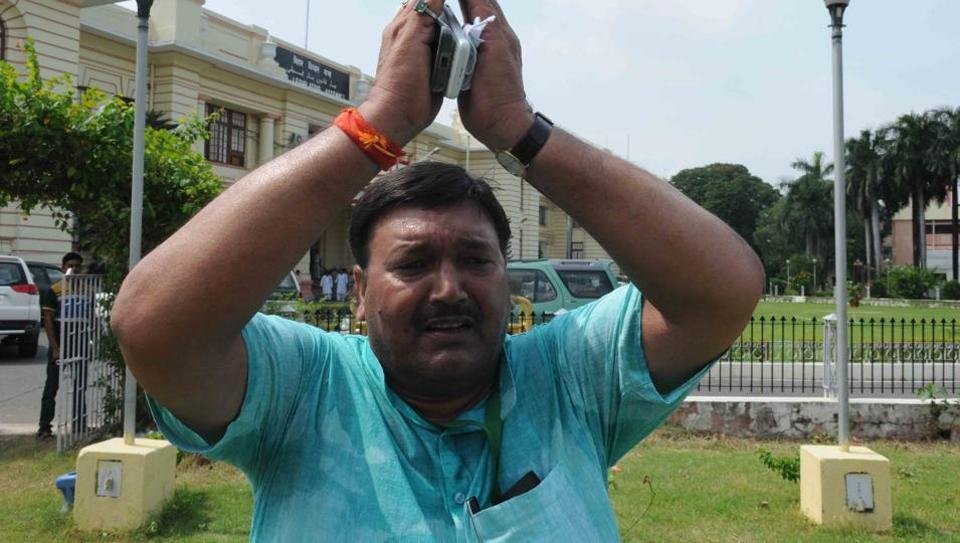 The case so far
Khurshid Alam, Bihar's Newly appointed minority welfare minister, raised the Jai Shri Ram slogan on July 28 at the entrance of the Bihar assembly. Shortly after, the Mufti of Imarat-e-Sharia (a leading Islamic seminary in Patna) Sohail Ahmed Qasmi issued a fatwa against the minister threatening him with expulsion from Islam. Reason? Appreciation of any religion other than Islam is now allowed! The minister actually drove up to the seminary and apologized.
Alam also read the Kalma to 'return to Islam'.
"The Minister has apologized for his un-Islamic comments after meeting the Mufti of Imarat-e-Sharia and also read the Kalma-E-Shahadat. After he read the Kalma-E-Sharia, he has again become a Muslim", a press statement issued by Qasmi's office said.
The cleric, Sohail Ahmed Qasmi, later said in a television debate that Ram and Rahim can't be worshipped together since Islam believes Allah to be the supreme God. He also announced that Alam, despite the apology, will have to re-read the Kalma (enter the folds of Islam again) and even remarry his wife.
Argument supported by three more senior clerics
Hindi daily Dainik Jagran reports that at least three prominent clerics have supported Qasmi's view. 
Darul Uloom Nadawatul Ulma, Mufti Hasan Monsur of Lucknow says the Bihar minister's apology is not in entirety and that he will have to remarry his wife.
Mufti Muhammad Salim Noori of Darul Uloom Deoband, Saharanpur and Merkaz-e-Ahle Sunnat Bareilly Sharif says Alam's apology is not enough.
Maulana Sajid Rashidi, president of the All India Imam Federation says that after being rejected from Islam, a man is also rejected from his marriage and has to remarry his wife. 
It is now to be seen whether Khurshid Alam follows the view of the clerics.
(Feature Image Source: Facebook)