Recently, some media reports highlighted how the seized bottles of liquor in Bihar were missing from police station 'malkhanas' (stores).
And now, the Bihar police are claiming that it is the rats that have finished off more than 9 lakh litres of alcohol, which the police had seized from people flouting prohibition laws in the state.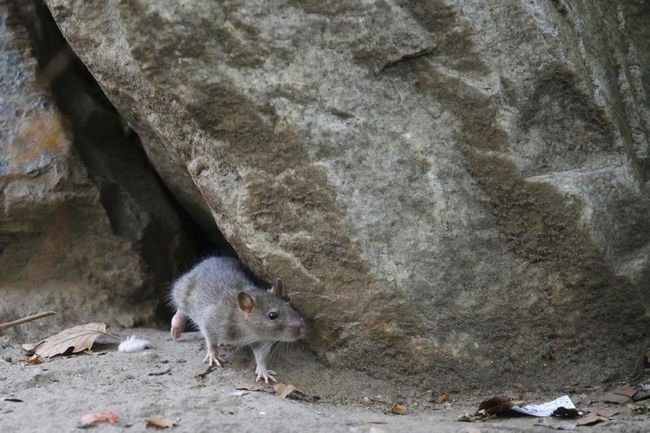 At a recent meeting of the state police, it was said that some of the seized bottles had been destroyed, and what was left was finished off in the stores by liquor-loving rats.
"We have asked the Patna zonal IG to inquire into the matter. Based on his findings, the state police headquarters will initiate further action," Additional Director General of Police (Headquarters) S K Singhal told PTI.
News reports tell a different story
Soon after the claim, a senior police officer in Patna, Manu Maharaj, landed at the Police lines on a surprise check, as per an NDTV report. And guess what he found? Two police officers, Nirmal Singh and Shamsher Khan, were heavily drunk. They have been arrested. 
Have no info of any such thing happening, will investigate: Patna SSP Manu Maharaj on reports of rats consuming liquor worth crores of Rs pic.twitter.com/ClbbR26QA9

— ANI (@ANI_news) May 5, 2017
The state police have ordered an investigation.
Social media users are incredulous:
Seized liquor goes missing in Bihar. Irony is Police says that Rats had consumed the liquor after nibbling the sealed bottle caps. Bwahaha 😂

— Anshul Saxena (@AskAnshul) May 4, 2017
I tell you rats in Bihar are such drunkards. Even if the police had sold all that liquor in black they couldn't have finished it. https://t.co/A4afR7hr1V

— Vidyut (@Vidyut) May 4, 2017
The news itself invited a lot of trolling:
I don't think rats drank the confiscated liquor. They're better than that.

Wo daaru khareed ke peete honge. Unhe बिल bharna aata hai.— Mallikarjuna Kalika (@FieryGrilled) May 5, 2017
The Nitish Kumar government clamped total prohibition on Bihar last April. To enforce the liquor ban, a special drive has been launched by the police and the excise department across the state.
(Feature image source: Reuters)