Lalkeshwar Prasad, the Bihar School Examination Board (BSEB) chairman who recently quit amid massive controversy, has now confessed to taking bribe for fudging results.
Prasad has said he took Rs 20 Lakh from a cheating racket kingpin in order to push each undeserving student into becoming a topper, reports The Times Of India.
The report quotes Patna SSP Manu Maharaaj who revealed that Prasad during his tenure had apparently granted affiliation to over 100 colleges and took Rs 4 lakh for each "shady" intermediate college.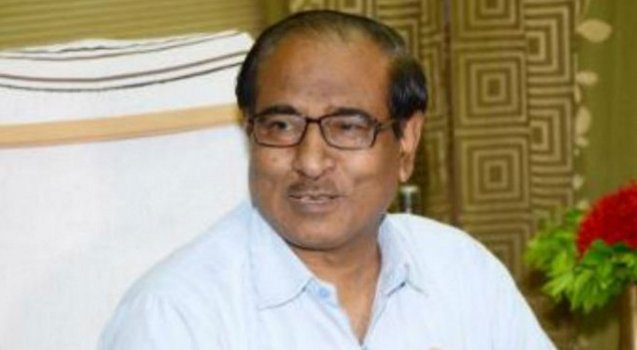 Prasad and his wife Usha Sinha and a relative were arrested on Monday and remanded in three-day police custody by a district court in Patna for their involvement in the Bihar toppers scam. 
Clueless about the scam? Don't worry, we have a super-simple explainer for you here. 
The scam had rocked Bihar earlier this month after Ruby Rai, a student of Vishun Roy College in Vaishali district who had topped in the arts category, failed to answer basic questions and described political science as 'prodigal science' that taught cooking. 
The state government had ordered an SIT probe in the matter during which Bachcha Rai, the principal of Vishun Roy College, was arrested besides some other accused persons. 
(Feature image source: Twitter | @timesofindia)