Apart from the promise of development that has taken them to victory, what's the one thing that Nitish Kumar and Narendra Modi have in common? Turns out it's this man: Prashant Kishor, a strategist who is credited with helping both leaders to victory.
Kishor, who was working with the UN in 2012, was called in for a meeting by the then Gujarat chief minister, Narendra Modi, to discuss a paper he had written on malnutrition, says a Times of India report . The meeting proved to be life changing, and Kishor quit the UN to join a group of young professionals called Citizens for Accountable Governance and the group worked for the Modi government during the 2012 elections.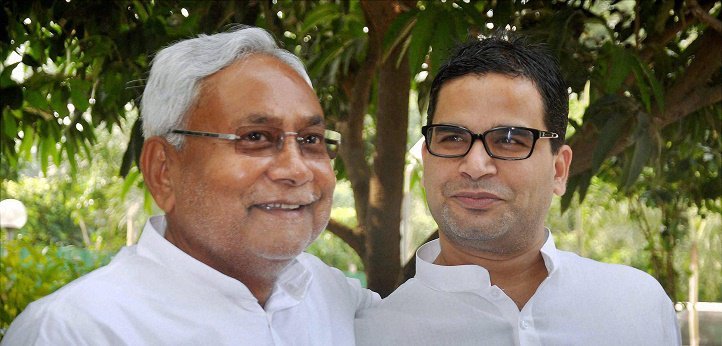 Kishor (right) with Nitish Kumar. Source: PTI
Modi won, and Kishor's star was on the rise. He then started working on the ultimate goal: getting the Gujarat Chief Minister into the Prime Minister's chair. Kishor is said to be the brains behind the much talked-about 3D holographic projection rallies of Modi, the 'chai pe charcha' campaigns and the campaign for Statue of Unity project in Gujarat.
When Modi emerged victorious in 2014 by a thumping margin, the one-time UN official thought of a greater role in the central government, but that wasn't to be. According to an Economic Times report , Kishor was told by Amit Shah that he would be compensated for his work but would have no other role. Other reports say he was brushed aside by the others 'close to the PM'. Sidelined, Kishor watched as the BJP notched up victories in states like Maharashtra, Chhattisgarh and Haryana and crashed to defeat in Delhi.
A disgruntled Kishor then began inquiring around other parties. He reportedly met with the Congress, which yielding nothing; but then got a meeting with Janata Dal (United) chief Nitish Kumar thanks to a party MP. Kishor reportedly didn't hold back, and told the veteran politician that he had to do two things: sack Jitan Ram Manjhi as chief minister and give him complete access to the chief minister.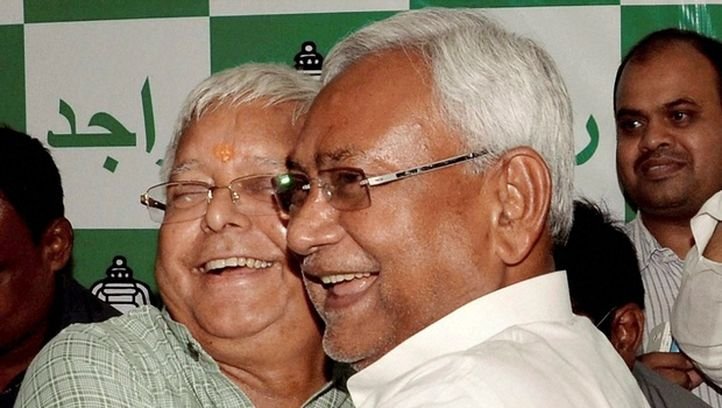 Source: PTI
Both conditions were met. His former mentor, Narendra Modi, asked him not to make the move, but the party reportedly wasn't as convincing about accommodating Kishor. The strategist didn't wait around.
Kishor gave up his t-shirts and jeans for linen kurtas and pyjamas, and he moved to Patna. The organisation he headed became the Indian People's Action Committee (I-PAC) and their mission was simple: highlight the best qualities about the Bihar Chief Minister who already enjoyed a fair degree of goodwill. There was also an attempt to make Nitish more accessible and visible. A once reclusive Nitish was suddenly doing Twitter interviews, and was the face of the Grand Alliance's campaign, despite there being two other allies.
Kishor is also said to be the brains behind the JD(U)'s 'Har Ghar Dastak' campaign where the party got its activists to meet potential voters to get their views on how much the government had achieved and whether they would support him. Even Nitish participated in the campaign, a bid to highlight his humane side. It didn't hurt that Kishor had the added advantage of enjoying the confidence of Rashtriya Janata Dal chief Lalu Prasad Yadav.
And after months of campaigning, when the results started coming in from across the state and it was clear they had succeeded, this was the scene inside the I-PAC office:
After the victory, there was an acknowledgement of his role in the form of a public hug from Nitish Kumar for his strategist. Kishor is now reportedly planning to head for a vacation, after having promised that if he lost this polls he would quit politics. When he's back, he might just have a bigger role awaiting him and many more potential employers.
Feature image source: PTI