Political personalities and known personalities indulging in Twitter debates is not a new thing, but usually these are restricted to short exchanges, seldom turning bitter.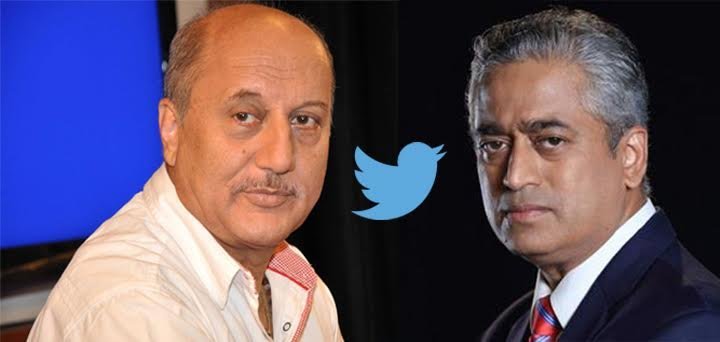 Anupam Kher earlier decided to call the Sahitya Akdemi movement politically motivated to discredit PM Modi, and questioned why no one stood up like this for Kashmiri Pandits and victims of 1984 riots.
Rajdeep Sardesai expressed his opinion on Twitter, inviting a reaction from Kher, and that resulted in an unpleasant Twitter spat.
Rajdeep hit back, but Anupam Kher did not mince his words as he went on.
Finally, Rajdeep tried to resolve the issue
Although both are respectable personalities in their respective fields, the bitter exchange indicates the Sahitya Akademi row is far from over.