While courting controversy, if there is anyone who knows how to grab all the limelight while name-dropping, it is Lalit Modi, who recently conveyed the message that he met the Gandhi family in London at a restaurant, on Twitter .
Subsequently, the bunch of tweets broke a war of words between BJP and Congress.
1/3 Happy to meet the Gandhi Family http://t.co/43iiC6mL9w in London. I had run into Robert and Priyanka separately pic.twitter.com/JTnaE6eX1A

— Lalit Kumar Modi (@LalitKModi) June 25, 2015
If I remember correctly it was last year and the year before. Doubt either reported it to anyone. They were in power then.

— Lalit Kumar Modi (@LalitKModi) June 25, 2015
In his tweets the former IPL commissioner said that he was "happy to meet the Gandhi family in London" and that he had bumped into Congress president Sonia Gandhi's daughter Priyanka and her husband Robert Vadra at a restaurant.
His tweets also referred to Timmy Sarna, the managing director of DLF Brands.
Calling the posts as 'juvenile', Congress spokesperson Randeep Surjewala said, "I can say with full responsibility that neither Priyanka Gandhi nor Robert Vadra ever interacted with Lalit Modi socially. If you see somebody in a restaurant, it is not a crime."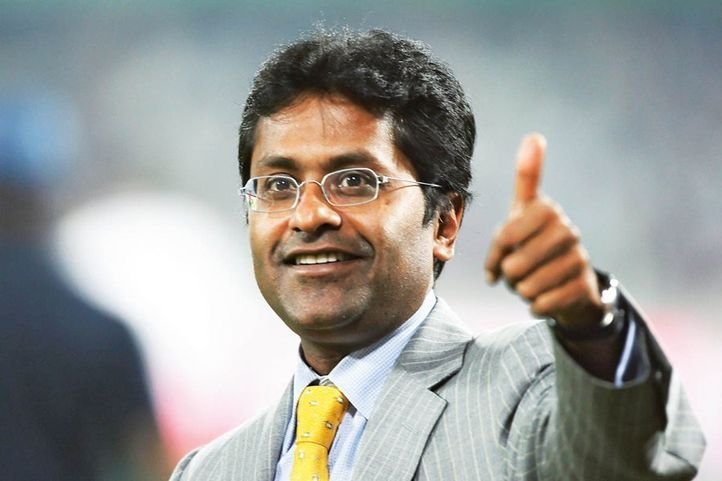 Responding strongly to the comments, BJP demanded explanation from the Congress. "We want to ask questions as to why the Gandhi family was constantly in touch with Lalit Modi. As to why yesterday also they were meeting Lalit Modi. It's thus obvious that none other than Sonia Gandhi can bring this to forefront," said BJP spokesperson Sambit Patra.
Amidst these developments, Finance Minister Arun Jaitley today separately met Prime Minister Narendra Modi and party president Amit Shah to discuss allegations being faced by External Affairs Minister Sushma Swaraj and Rajasthan Chief Minister Vasundhara Raje.
This tale of tweets crossed all levels of absurdity which made both the national parties actively involve in the blame-game. Apart from tweets it is about one common 'fugitive' who meets eminent personalities from both the parties no matter how much trouble he is in. Or is he?