Ruling BJP on Monday emerged as a major gainer in the first phase of municipal council polls in Maharashtra, winning 851 seats across 164 urban local bodies, making inroads into the traditional strongholds of Congress and NCP
Elections were held for 3,705 seats spread over the 147 municipal councils and 17 nagar panchayats.
Of the 147 municipal councils, where municipal chiefs were elected directly, BJP nominees won at 52 places, compared to the around half a dozen places, where that party held the civic chief's posts in these bodies.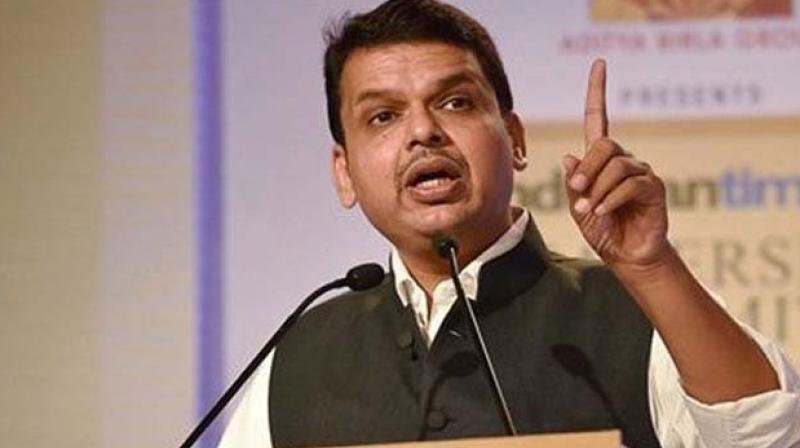 BJP made inroads into the Congress and NCP strongholds, winning 851 seats. Shiv Sena won 514, NCP 638, Congress 643, MNS 16, BSP 9, unrecognised parties 119, local coalitions 384, CPM 12 and Independents 324 seats
In the last elections, BJP tally was 298, Sena 264, Congress 771 and NCP 916
As results started pouring in BJP's favour, Prime Minister Narendra Modi termed the victory as a "win for pro-poor and development politics of BJP."
In the polling held on Sunday across 25 districts, around 70 per cent of the electorate had exercised their franchise
The elections, held against the backdrop of demonetisation, were seen as 'mini' Assembly polls and a test of popularity of Chief Minister Devendra Fadnavis, who led the BJP's campaign to extend his party's influence in the rural areas, where Congress and NCP has held sway for long
Taking note of BJP's performance, Prime Minister Narendra Modi lauded Fadnavis and Maharashtra BJP president Raosaheb Danve for the "grassroot level work"
I thank people of Maharashtra for placing their faith in BJP in local body polls. This is a win for pro-poor & development politics of BJP.

— Narendra Modi (@narendramodi) November 28, 2016
Talking about the party's performance, Fadnavis said, "We won due to the blessings of Chhatrapati Shivaji and the people of Maharashtra."
Hailing the mandate for the BJP, he said it shows that people are with Prime Minister Narendra Modi's vision of transparency
In response to Modi's tweet on the poll outcome, Fadnavis tweeted, "Thanks Sir! You inspired confidence in people that our Nation is transforming.Mandate shows Maharashtra is with your vision of transparency."
The CM added that he was satisfied that people were trusting him to solve problems and challenges facing the state. He thanked the BJP leaders and ministers for working unitedly. .