Ever since Narendra Modi became the BJP's face and later the Prime Minister of India, many senior leaders in the party seem to have disappeared. Reminiscent of what happened to Keshubhai Patel after Modi became Gujarat CM, Leaders like L K Advani were reduced to mere spectators as 'Modi ki Sarkar' took charge.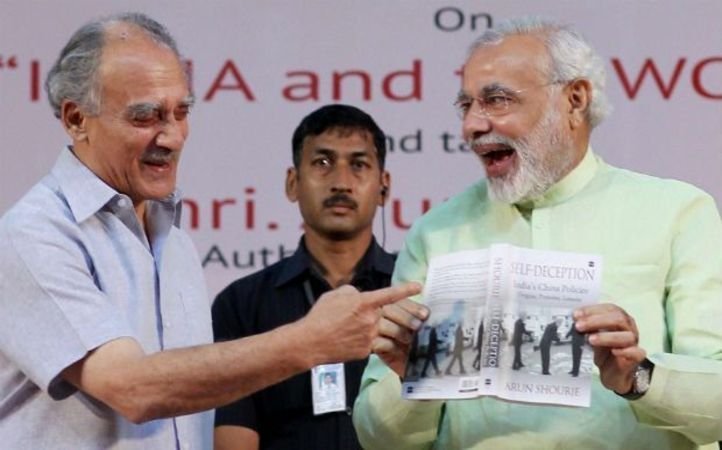 But while Advani has been out of the limelight except for a statement about an emergency like situation taking shape , Arun Shourie refused to sit it out as he has been dealing blows to Modi. After attacking the Modi regime over directionless economic policies earlier this year, Shourie has now called the NDA government the "Congress plus a cow."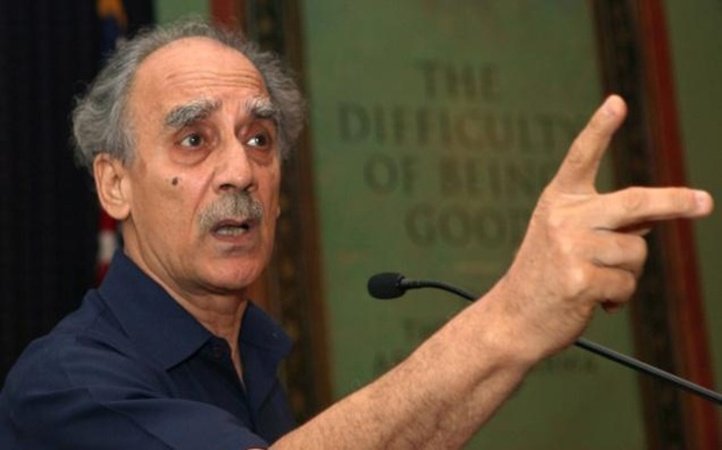 While at a book launch for T N Ninan's 'Turn of the Tortoise', Shourie said that "Doctor Singh (Manmohan Singh) ko log yaad karne lag gaye hain." The function was attended by Manmohan Singh himself alongside Chief Economic Advisor Arvind Subramanian.
Taking aim at policies Shourie, a former supporter of Modi, said that the PMO was never as weak as it is now, and the policies are same as the previous government. He said that the regime's only plan to manage the economy was to "grab headlines."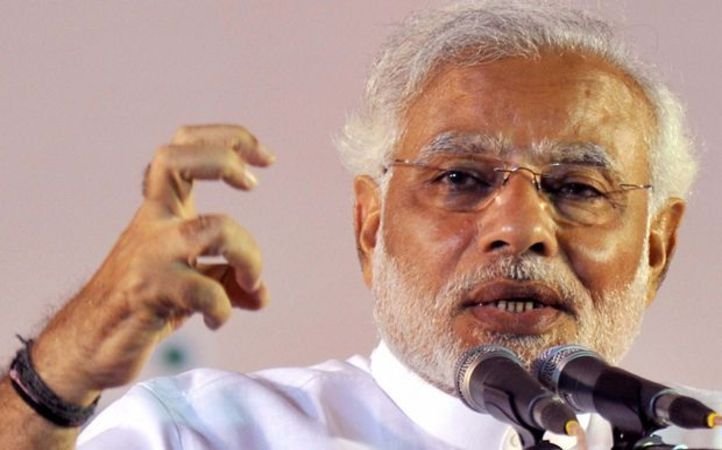 Pointing out the absence of a change in tax policies, Shourie mentioned how the Banking reforms have been needlessly delayed for a long time. He said that industrialists who praise the regime are not telling the complete truth, by concealing their confusion and concern over what the government is doing.
As Arun Shourie tore through the Modi regime without mincing his words, he also reminded the PM that picking fights with everyone will not help with development, as co operation of all CMs is also required.
To read the entire Indian Express story, click HERE