A saying goes, or so we would like to believe, good politicians make good politician sons. A BJP MLA from Rajasthan, Heera Lal Verma, dared to break the stereotype and has managed to make headlines in some of the leading national dailies.
Heera Lal Verma wants his son to become a peon.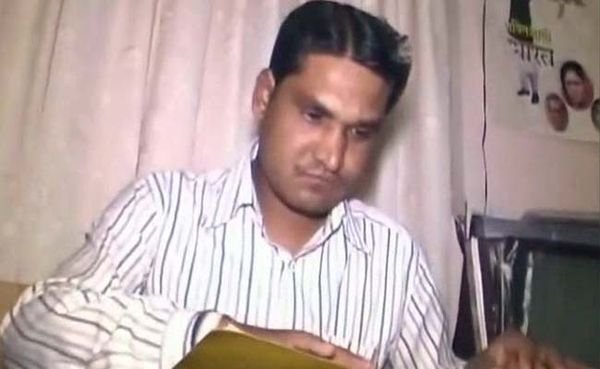 Verma's son Hansraj who earns Rs 5,000 every month in a private clinic in Niwai, has studied till eighth standard and his father considers him good for a peon's job. According to Verma, who is a two-time MLA from Tonk district in Rajasthan and a post graduate in three subjects with a gold medal, a job which is beyond one's eligibility or capability should not be attempted at all.
"He (Hansraj) was weak in studies and could not clear secondary exam (class X). So this is the only option available to him. I will not encourage him to involve in any work or business which is higher than his capabilities or eligibility," NDTV quoted the MLA as saying.
Hansraj has three siblings who seem to be doing well for themselves. While one brother owns a business, another is a graduate and studying for competitive exams and the sister is studying to be a teacher. His father has faith that he will manage to get the peon's job.
"After all, it is the matter of leading an honest life. I will not encourage my children to use unfair means to lead a 'prosperous' life," added Verma.
It is hard to believe, and gladly so, that an instance such as this would emerge from the multiple ones of power abuse, gates and scams by the politicians and their kin.
You surely remember the time when Azam Khan's buffaloes went missing. Three cops were removed for 'dereliction of duty' as 7 buffaloes were robbed from the UP minister's house. Rajasthan's Health Minister Rajendra Rathore launched a police hunt for a missing puppy while apparently a gang-rape case was awaiting probe in Jaipur.
In a report published by the Daily Mail two years ago, Sanskriti School in New Delhi had 12-15% seats reserved for students from non-services background, which were mostly occupied by the sons and daughters of politicians. The report also stated that the school received Rs 25 crore under the building and infrastructure fund from different Union ministries, state governments, Reserve Bank of India and the city's key associations.
In spite of a political clout, MLA Heera Lal Verma has set out a righteous path for his children. It's a good start. What do you think?