Bharatiya Janata Party (BJP) today suspended its Legislative Council member Lal Babu Prasad for allegedly sexually harassing a woman Lok Jansatta Party (LJP) MLC. 
Senior BJP leader Sushil Kumar Modi made the announcement in a tweet:
Lal Babu Pd MLC suspended from primary membership of BJP.

— Sushil Kumar Modi (@SushilModi) March 31, 2017
The Chairperson of State Legislative Council Awdesh Narayan Singh announced in the House that the matter had been referred to ethics committee of the House for probe. 
The chairperson said he took this decision after taking suo motu cognisance of the sordid episode in Legislative Council premises on March 29. 
He further announced that Prasad has been removed from Council's Committee on Pollution and Environment. 
The episode had created a major embarassment for BJP and NDA. Ruling Grand Alliance MLCs had yesterday raised in the Legislative Council the issue of a BJP MLA reportedly thrashing a party MLC for "sexually harassing" the former's wife who is an LJP MLC.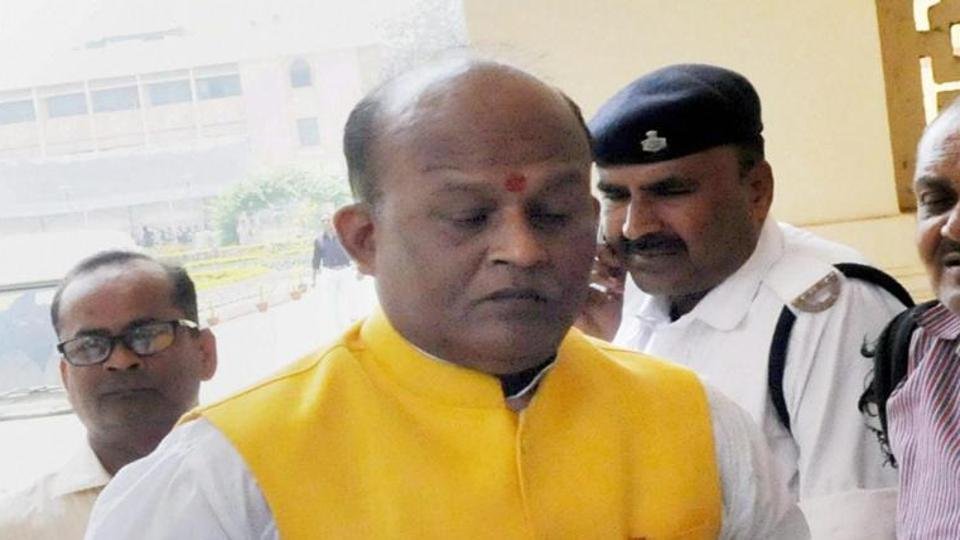 A BJP MLA rained blows on Prasad in the Council premises on Wednesday after Bablu's wife had complained to him about Prasad sexually harassing her. 
Some BJP members had separated the clashing legislators in the corridor in between Council and Legislative Assembly. The woman JD(U) MLC raised the issue in the Council and RJD's Rabri Devi sought action against BJP MLC Lal Babu Prasad. 
The matter came up in state Legislative Assembly also today when JD(U) member Ranju Geeta raised the issue. She was supported by party and other women legislators. 
At this, Speaker Vijay Kumar Chaudhary assured them that women members security would be ensured. Seeking to turn the tables on the rivals, Sushil Modi told reporters that while BJP had initiated action against its member "why is RJD not acting against Mohammad Shahabuddin facing over three dozen cases?" 
Deputy Chief Minister Tejaswi Prasad Yadav alleged that BJP leaders like Lal Babu Prasad enjoyed protection of Sushil Modi and this encouraged them to indulge in rowdism even in the campus of state legislature.
Feature Image Source: PTI (File Photo)