BJP MP Roopa Ganguly was on Friday admitted to a Kolkata hospital after she complained of severe headache and partial loss of vision.
A release issued by the hospital in Salt Lake area said Ms Ganguly had a small haematoma in the brain and she is absolutely stable but required complete rest.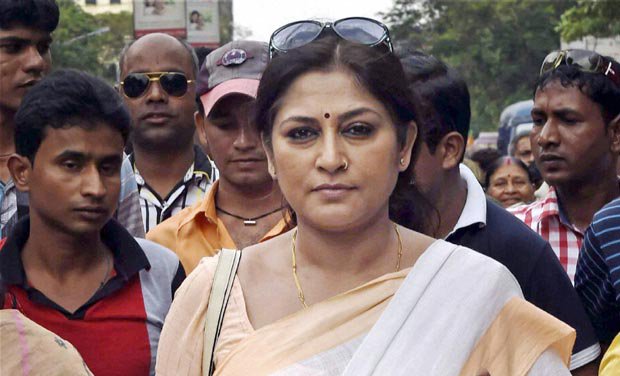 Hospital sources said the actor-turned-politician's vision in the left eye is disturbed and she is currently under observation.
A medical board has been set up for round the clock monitoring of Ms Ganguly.
Senior BJP leaders visited her at the hospital.