Fuming over the humiliating defeat in Bihar polls on Sunday, Bharatiya Janata Party's (BJP)Mold top guns have lashed out against Prime Minister Narendra Modi and BJP president Amit Shah demanding a thorough review of the reasons for the debacle.
In a brief but strongly worded statement, BJP veteran leaders LK Advani, Murli Manohar Joshi, Yashwant Sinha and Shanta Kumar said that the party has been "emasculated" and was being "forced to kow-tow to a handful."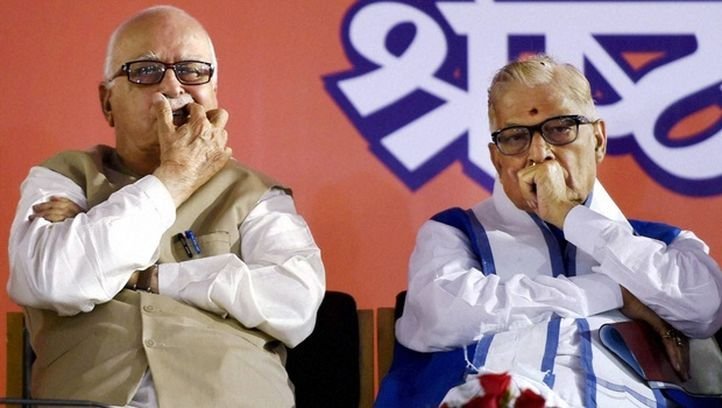 "To say that everyone is responsible for the defeat in Bihar is to ensure that no one is held responsible…It shows that those who would have appropriated credit if the party had won are bent on shrugging off responsibility for the disastrous showing in Bihar," the statement read in an obvious reference to Modi-Shah led Bihar campaign.
The statement came after two round of meetings at different places between BJP veterans in which other top BJP leader like Arun Shourie along with former BJP ideologue K.N. Govindacharya were also present.
"The result of the Bihar election shows that no lesson was learnt from the fiasco in Delhi," the statement said.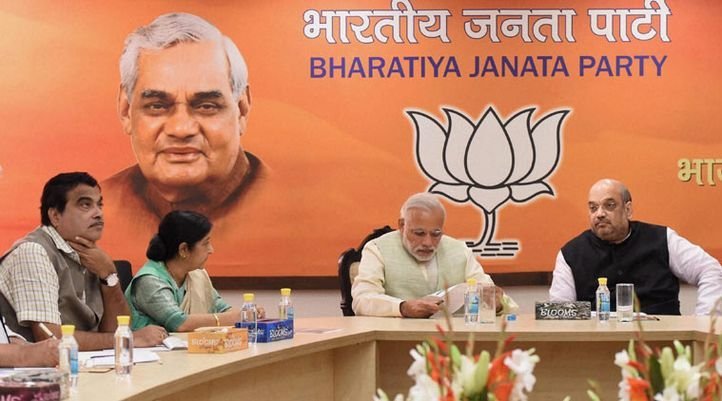 It also said that review for the Bihar rout "must not be done by the very persons who have managed and who have been responsible for the campaigning in Bihar."
The statement also came hours after Home Minister Rajnath Singh said that Modi and RSS chief Mohan Bhagwat were not to blame for the disaster in Bihar where Grand Alliance won178 seats.
"The prime minister can't be blamed for the defeat in Bihar. It is the BJP's and NDA's electoral loss, not the PM's as a leader," Singh said.
After BJP's parliamentary board meeting on Monday, Finance Minister Arun Jaitley had also denied that RSS chief Bhagwat's remarks had any affect on voting pattern.
But that does not seem to cap the flowing open dissent voiced by party members.
On Tuesday, Begusarai MP Bhola Singh became the fifth BJP MP to blame Modi for the defeat after Shatrughan Sinha (Patna Saheb), Hukum Deo Narain Yadav (Madhubani), R.K. Singh (Ara) and Ashwani Kumar Choubey (Buxar).
Read more: