BJP general secretary Ram Madhav on Wednesday rebuffed demands for a "political solution" to the Kashmir issue, suggesting that it was a mere "slogan" raised by "romantic" people and asserting that those who do not believe in the Indian constitution will be dealt with firmly. 
Taking a tough stand on separatists, the saffron party's pointsman on Jammu and Kashmir claimed they are not interested in finding a solution to the ongoing unrest in the Valley and "enjoy fuelling violence and getting innocents killed". 
"We need a particular security culture in this country. This we terribly lack. As a nation we are a romantic people. We are very happy with slogans. We do not know what we mean when we make statements. Every leader tirelessly makes this statement that we have to have a political solution… Political solution is simple and final that J & K is an integral part of India," he said at an event on 'homeland security'.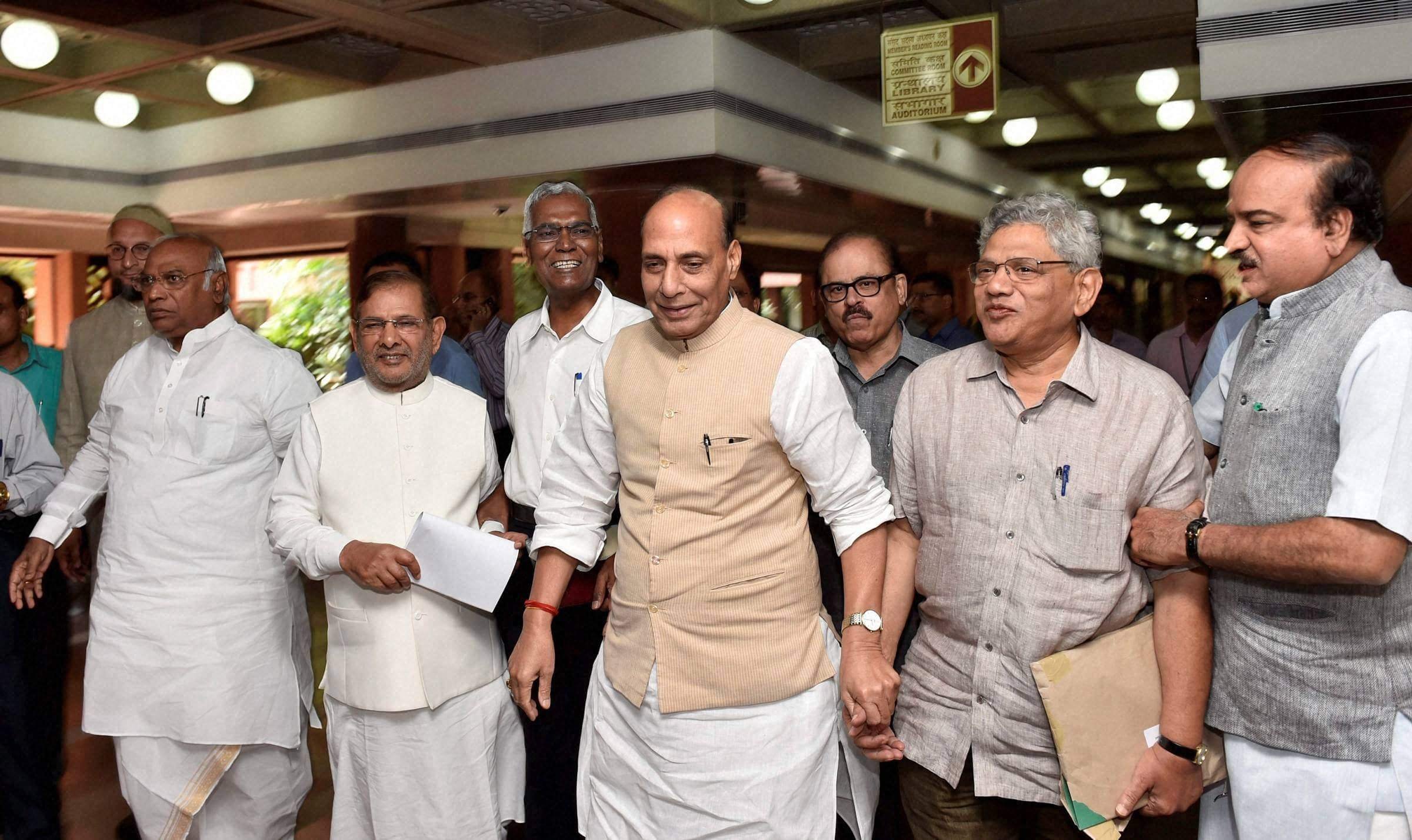 Amid demands by a number of parties that the government hold talks with all stakeholders, he said, "There is no alternative to talks. In strategic discourse it is sometimes said while talking is a part of strategy, not talking is also a part of strategy. As part of a strategy you don't talk. As part of romance you have to talk always. 
"Even if the doors are not open, still you have to go. You need two people for talks. We need a particular strategic culture to be nurtured in this country." Madhav was apparently referring to separatists' refusal to meet some opposition leaders, who had gone to the Valley as members of an all-party delegation, even though they went to their residences.
"Our government's policy is clear. Militants and terror will be dealt with sternly and those who do not believe in the Constitution of India will be treated firmly," he later told reporters. 
Asked about reports that the Centre was considering withdrawal of security given to the Hurriyat leaders, he said,"It will do what it has to do." 
Lashing out at separatists, he said, "They want violence and get innocents killed. They do not want solution. Solution is possible only if they talk. They are not ready for it. They are not ready to open even their doors. They enjoy fuelling violence and getting innocents killed."
(Feature image source: Twitter | @htTweets)