Home Minister Rajnath Singh Thursday expressed confidence that the BJP would win the Uttar Pradesh Assembly polls with an "absolute" majority, two days before counting of votes. 
Asked about his party's prospects in the state, he told reporters, "We will get absolute majority". He, however, did not answer questions about who will be the party's chief ministerial candidate if it comes to power.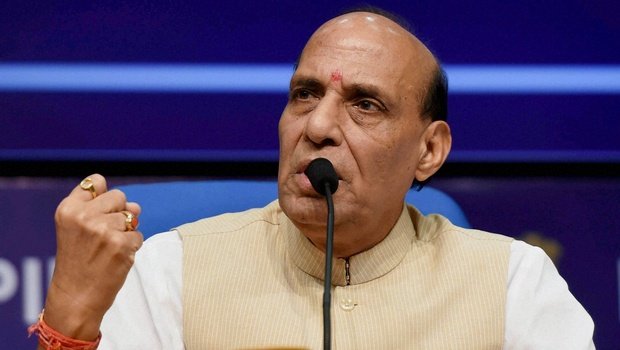 The counting of votes for the five-state Assembly polls, including in UP, will be held on March 11 with results expected the same day. UP underwent seven-phase polls spread across almost a month. 
The saffron party led by Prime Minister Narendra Modi has pulled out all stops to capture power in the state where it has been on the margins for over 15 years. It is locked in a keen triangular battle involving the SP-Congress alliance and the BSP. 
(Feature image source: PTI)