BJP today slammed Rahul Gandhi's second visit to the Hyderabad Central University (HCU) campus in as many weeks over the suicide of a Dalit scholar, charging him and the Congress with politicising the issue and dubbing the visit as "classic politics of vulturisation".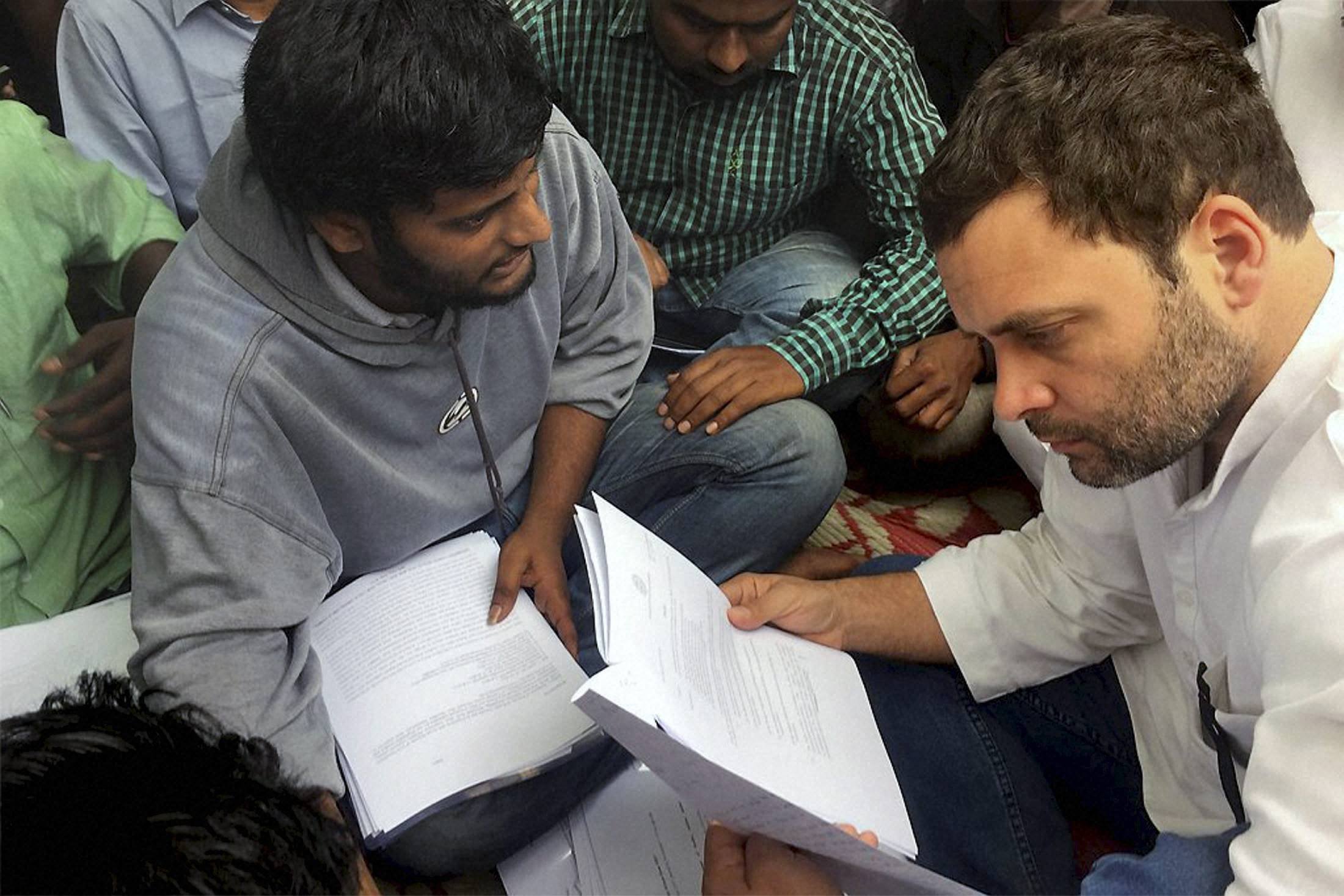 "Rahul Gandhi and Congress are so politically bankrupt and unemployed that he has to politicise tragic death of a student repeatedly," Telangana BJP spokesperson Krishna Saagar Rao said. 
"Why is Rahul Gandhi not in Chennai, where three girls' committed suicide almost a week ago," he asked. "His desperate attempt to earn some petty political expediency, has brought him back to HCU campus. This is classic politics of vulturisation," Rao said. 
Rahul arrived on the campus after midnight last night and took part in a "candle march" organised by the agitation students and spent about two hours with them. Dalit scholar Rohith Vemula, who committed suicide, would have turned 27 today.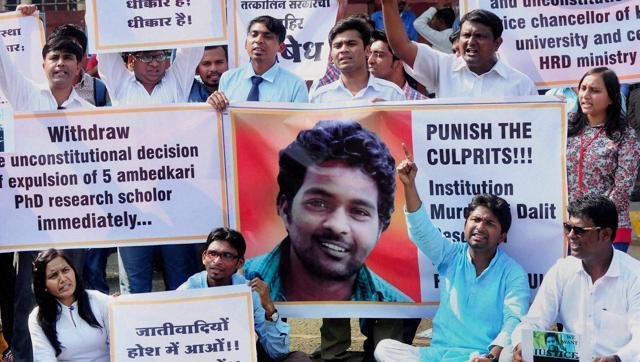 Congress has been demanding the sacking of HRD Minister Smriti Irani and Union Minister Bandaru Dattatreya and also removal of Vice Chancellor Appa Rao in the wake of the suicide by the Dalit scholar. 
This is Rahul's second visit to Hyderabad since Vemula was found hanging in the varsity's hostel room. The Congress Vice-President had visited the University on January 19 following the suicide by the Dalit scholar and met the agitating students and the family members of Vemula.
Images are sourced from PTI